7 Great Reusable Water Bottles ...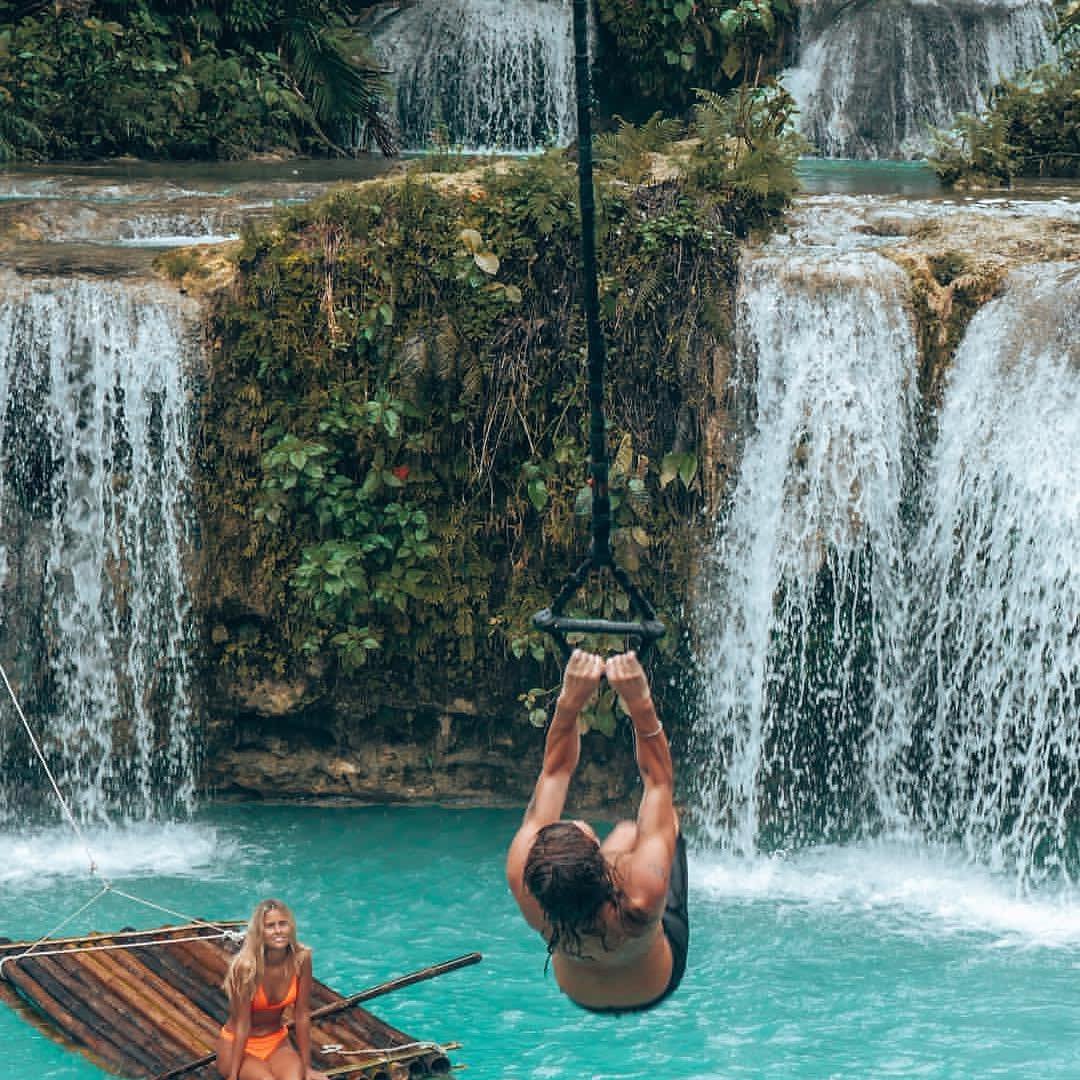 Millions and millions of plastic water bottles end up in our landfills each year, where it takes (literally) forever for them to degrade. Until our politicians add a deposit on them, we'll keep throwing them away instead of recycling them… so break the cycle and buy a re-usable water bottle instead! They're chic, safe, and so much better for the environment! Here are 7 great re-usable water bottles.
1.

First Glass Water Bottle
Price: $24.99 at modcloth.com
This water bottle is made of glass, so it's a much for formidable choice than most, which are made of steel or plastic. I love the opaque green effect, and of course, the screw top with a small carry handle. And I love how sweet water tastes, and how cold it stays, in glass bottles…
2.

Thirst for Design Water Bottle
Price: $18.99 at modcloth.com
This steel water bottle, with a fab deco-inspired design by Jonathan Adler, features yellow, black, and grey diamonds and a handy screw top, so you can sip all day in style.
Price: $14.99 at modcloth.com
This steel water bottle features the most convenient spill and leak-proof cap I've ever seen — it simple flips up for easy sipping! Choose from brushed steel with blue dew drops or with green leaves. Perfect!
Price: $9.56 at amazon.com
Here's another water bottle with a convenient flip-top drinking spout, but this one comes in three color choices and will fit in most car cup holders. It's also BPA-free, which means your water will be safe to drink.
5.

Klean Kanteen Stainless Steel Water Bottle
Price: $13.50 at amazon.com
This little water bottle is a small wonder. I love the neutral color and the fact that it's smaller and more light-weight than most. Sold separately are a carabineer clip and replacement screw-on cap, in case your gets lost, stolen, mangled… you get the idea.
6.

CamelBak 0.4-Liter Kids Bottle
Price: $12.97 at amazon.com
In my daughter's first grade class, the teacher recommends that, along with a healthful snack, the kids all bring a re-usable, refillable water bottle to keep them hydrated and healthy all day long. This is the one my daughter uses, and she loves it. It's easy to refill and carry, and she also loves the design. In fact, there are 10 designs, all of them perfect for kids.
7.

Gaiam 750ml Aluminum Water Bottle
Price: $10.16 at amazon.com
Aluminum water bottles are marvelously light and easy to carry, and this one's gorgeous, with a green background and a pretty, vibrant tree of life printed on it. There are other designs available, but why even bother to look at them, since this is so pretty?
Choose one of these pretty, functional water bottles, and you'll never add another plastic water bottle to a landfill again — you go, girl! Which of these water bottles do you like best, and why? Please let me know!
{{#comments_count}} Show Commnents ({{comments_count}}) {{/comments_count}}