What could be sweeter than precious baby pictures? Photos of mommy and baby or daddy and baby are just absolutely enchanting! Looking at baby snapshots can bring smiles to a weary, anxious, or frustrated mom! After a long day at work, or chasing your little ones around the house, why not sit back and grab a piece of sweet quietness with these captivating baby prints?
---
1

Bath Time Fun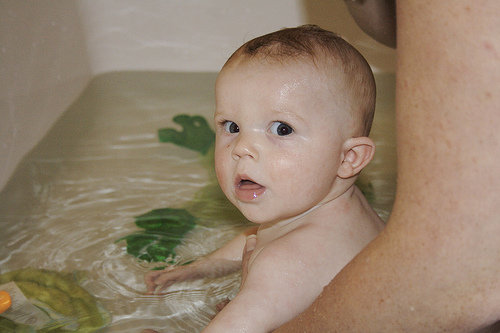 Photo Credit: mdurwin2
Looks like this little one know how to end a day in the perfect way! Take a cue from this sweetie and enjoy some down time in a refreshing bath. How much better can it really get? Bring out the bubbles, candles, and fuzzy bathrobe! Don't forget to lock the door behind you and crank up your favorite CD.
---
2

Baby Jammer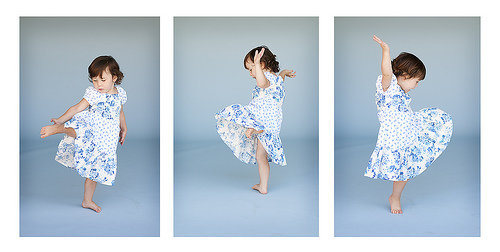 Photo Credit: Cecillia B Photography
Speaking of your favorite CD, take another cue from this little darling and dance your blues away. Sometimes, we just need to vent a little steam. Dance around the room in your PJ'S. You might want to make sure no one is around, and then get busy shaking your bootie!
---
3

Cuddle Time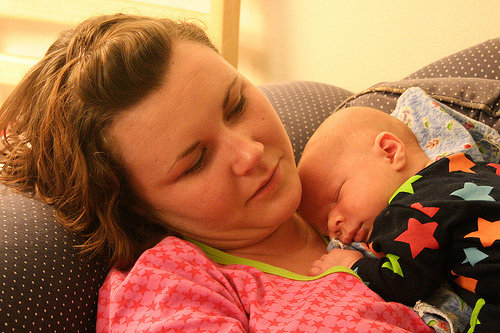 Photo Credit: evilpeacock
How sweet! A little cuddle can go a long way. While warm baths and fast jigs can melt the blues away, so can long, sweet cuddles. I know, you spent the day chasing this precious monster around the house, but what can top that sweet embrace at the end of the day?
---
4

Daddy Moment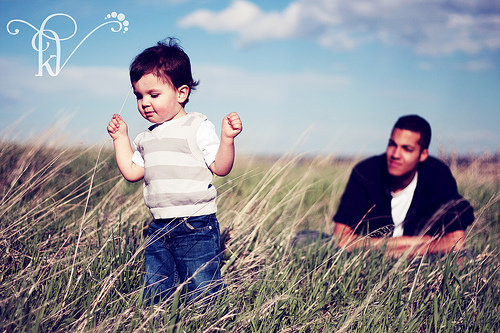 Photo Credit: KristanneV
Even daddy needs a little baby and me time, right? Men may have a heart of stone at times, but underneath that tough exterior is a tender heart. This photo proves it! Hey daddy, where are you? You got to see this little guy having the time of his life with his best buddy.
---
5

Favorite Pet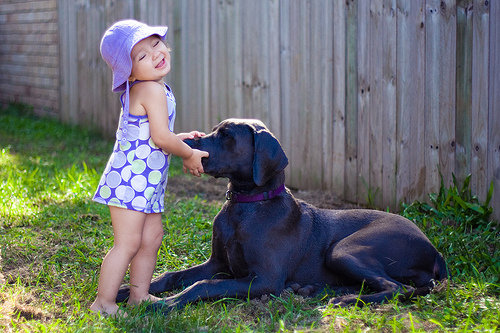 Photo Credit: gregariouspeach
Fido has been the center of your attention for a couple of years now. So when you bring the new baby home, everyone may feel a little apprehension. No worries when Fido loves baby as much as mommy and daddy? Babies that grow up with a pet have happy memories of their childhood and learn to love four legged creatures at an early age. Pets will always be a part of their life.
---
6

Play Time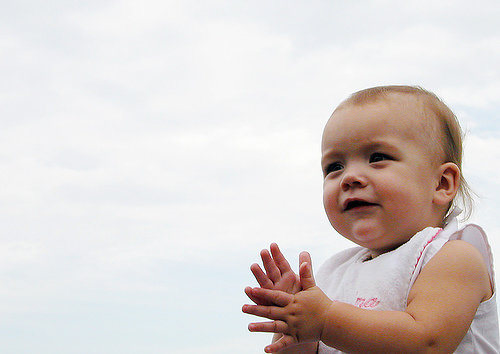 Photo Credit: katyekat30
Babies are so adorable! You can tell a happy baby by looking into their eyes. This baby is obviously one happy camper! Playtime is just as important as nap time and mealtime. Let them explore, learn, and have fun.
---
7

Sleep Time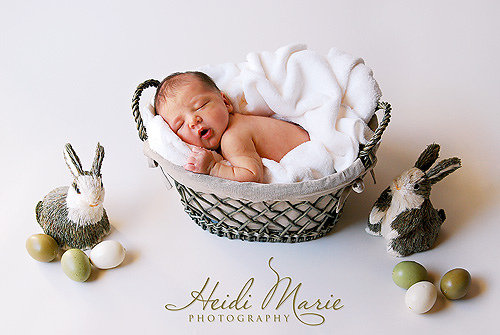 Photo Credit: Heidi_Marie
Baths are finished, story time is over, and sleepy cuddles handed out. Quiet snores rise from the pillow that cradles your little sleepy head. Now this is an awesome way to end the day.
I hope you feel a little relaxed and happy after gazing at this incredibly precious pictures. Which photo did you enjoy the most?
Top Photo Credit: evrimgallery
More
Popular
Recent