It's nobody's business when a celebrity gets married to a long term or short term partner, or if they believe in marriage, or if they're even interested in it. But beneath my cynical exterior beats the heart of a secret romantic, and I have to tell you, there are some folks I would just love to see marriage – yes, purely to satisfy me, and yes, I know that won't happen, but yes, I hope for it anyway. I can't help but think these celebrity couples should get married already!
---
1

Jennifer Hudson and David Otunga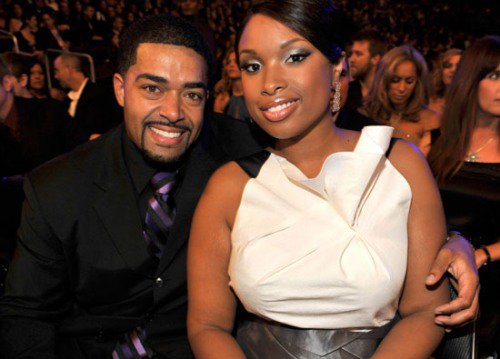 Image source: thefablife.com

When I first heard that the beautiful, talented, drop dead phenomenal Jennifer Hudson was dating David Otunga, better known as Punk from I Love New York, I was like, "..." I didn't even know what to say – but they actually make a very cute couple, they have an adorable baby and the cutest dogs ever, and after all the heartbreaking tragedy she's gone through, I would love to see Jennifer have the same kind of happily ever after enjoyed by her character Louise from St. Louis in Sex and the City the movie.
2

Kourtney Kardashian and Scott Disick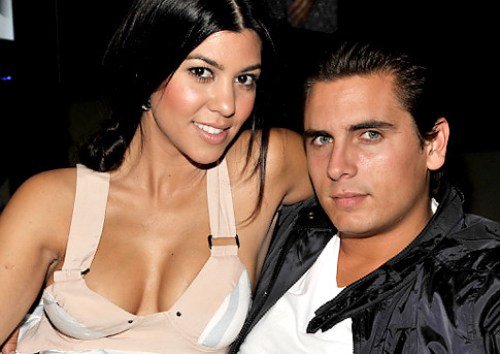 Image source: 1.bp.blogspot.com
All right, so Kourtney Kardashian and Scott don't actually count as celebrities, and she gets on my nerves and he can be the biggest tool I have ever seen (with the possible exception of Spencer Pratt). But uhm, to that end, aren't they the perfect couple? But for all their faults, Mason is an adorable baby and they are so obviously in love with that boy – and with each other, for better or for worse. I have serious issues with the Kardashian clan, but I do have to say that Kris and Bruce have had a very long lastly and mostly respectful marriage, Khloe and Lamar are well on their way to being just as grounded, and it would be nice to see Kourtney and her child enjoy the same thing.
---
3

Goldie Hawn and Kurt Russell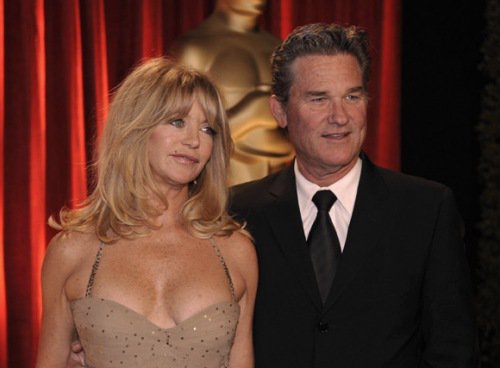 Image source: images.starpulse.com
Probably these two don't even need to get married, they've been together forever. But here's my thing: I nearly died when Susan Sarandon and Tim Robbins broke up. I couldn't help it, I loved the two of them together, and they along with Goldie and Kurt proved that, no matter what Beyonce says, you don't always need to put a ring on it. Now I'm afraid these two are going to break up too and it makes my soul cry a little.
---
4

George Clooney and Elisabetta Canalis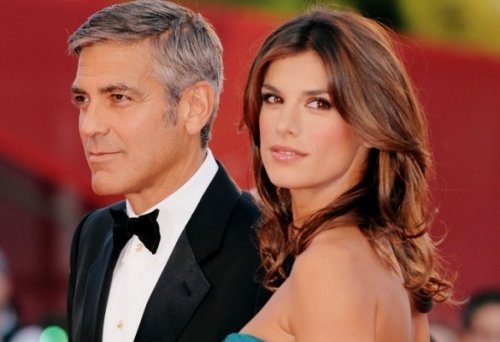 Image source: magazine.foxtv.it

I'll confess, I just want to see what would actually happen if these two got married. I really do believe that George will never, ever have to tie the knot again, and you have to assume that Elisabetta knew what she was getting into, but I always kind of imagine that George's ladies feel a little like Kate Middleton, pre-hugest-engagement-in-the-world.
---
5

Brad Pitt and Angelina Jolie

Image source: leberpr.blogs.com

I think these two are out to be the next Goldie/Kurt. They're on the list mostly because I feel sorry for their children, because you just know that, as they grow up, they're going to see tabloid magazines and shows and internet gossip sites speculating why they won't get married. And then they'll go home and be like, "Daddy, if you like it, how come you didn't put a ring on it?" And Brad will be like, "The ring didn't mean a thing," or something.
---
6

Helena Bonham Carter and Tim Burton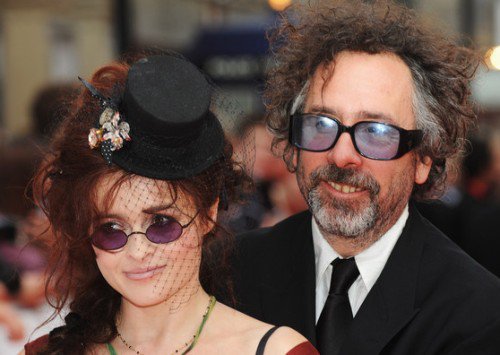 Image source: images2.fanpop.com
These two make me squee! I love Helena Bonham Carter. But Tim Burton, brilliant man that he is, has a reputation for dating his biggest starlets, who get put in all his movies, are incredible eccentric beauties who act wonderfully … and then he dumps them, and it is sad. And I do not want him to do that to Helena, because she is chock full of awesome sauce.
---
7

Johnny Depp and Vanessa Paradis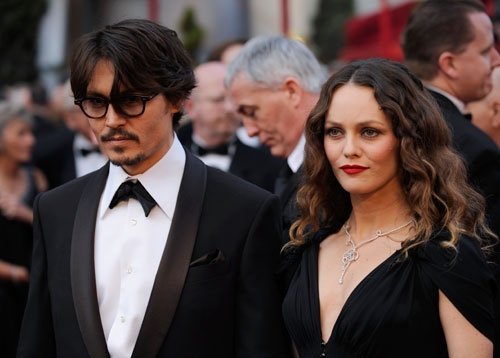 Image source: johnnydepp.es
I actually just felt bad when I recently saw that Vanessa wanted Johnny to drop out of The Tourist with Angelina Jolie. It probably wasn't a true quote at all, but I can only imagine that if I was dating Johnny Depp (as if), and he was in a movie with Angelina Jolie, a movie that sort of mimicked the premise of Mr. & Mrs. Smith, I'd be paranoid as all get out too. That has to be wicked nerve wracking.
So I suffer no delusions that any of these couples will tie the knot at my behest, and I recognize that it's totally none of my business. I'm just wishing for happily ever afters – and if they do get married, I would love to get an invite (as if!). Who would you like to see get married, whether they're dating or not?
---
Comments
Popular
Related
Recent