We've all been to parties with a cheesy (OK, yum) and silly table full of goodies meant to entertain the kids. I have certainly had my share (and a second helping) of dirt cake and graveyard cookies and anything dipped in white chocolate to resemble ghosts. Oh my, the sugar rush!
The following are seven creative – and quite adult – appetizer ideas for your upcoming Halloween bash. Because as grown-ups, we care just a bit more about developing a few cavities from all that junk food.
Not to mention, we're saving our sweet intake for Thanksgiving's pumpkin pie.
---
1

Eyeball Soup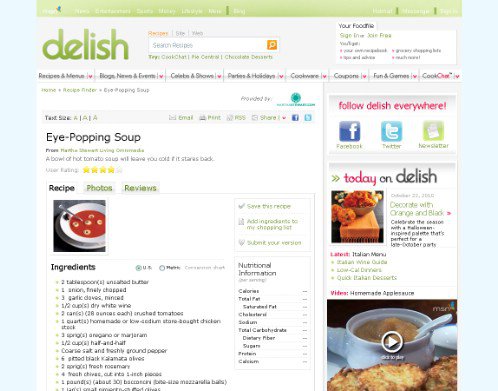 Find the recipe at: delish.com
A delicious tomato soup recipe is turned suspicious with the addition of stuffed Kalamata olives. As eyeballs. This is a fun first course served individually at a sit-down dinner party or in a large witch's cauldron for a buffet table. *blink* I don't know about you, but I have a hard time eating anything that's staring at me. Stop looking at me!
2

Bleeding Heart Brie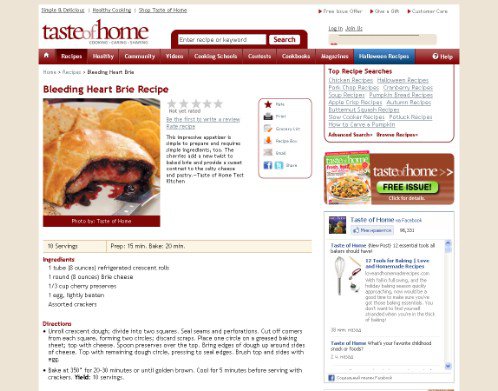 Find the recipe at: tasteofhome.com
I'm certain I would still eat this baked Brie appetizer even if you told me it was actually bleeding. That is how much I love my cheese. No blood or guts or oozing cherry preserves stigmata will keep me away from devouring you. And a side of crackers.
---
3

Halloween Snack Mix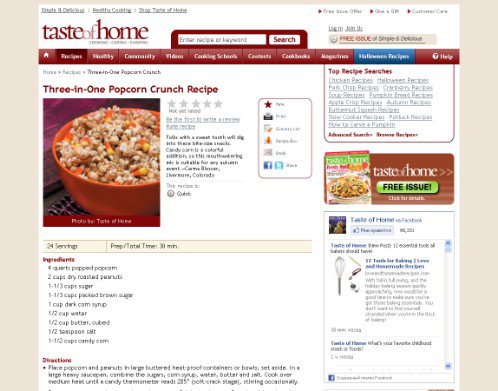 Find the recipe at: tasteofhome.com
I have a popcorn phobia. Perhaps I have been tricked by too many animated hands-in-candy-bowls during Halloween. But this sweet and salty snack mix contains a satisfying serving of peanuts and candy corn, which makes this appetizer not that creepy to stick my hand into.
---
4

Pumpkin Fondue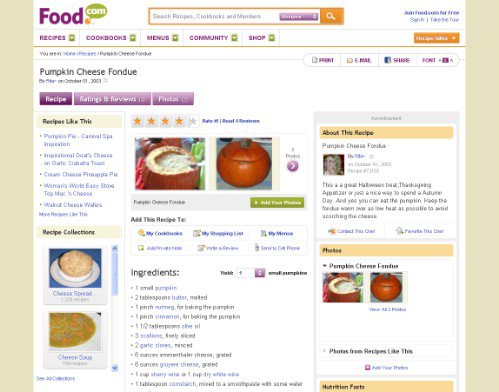 Find the recipe at: food.com
Oh, here we go with the cheese again! I absolutely love this presentation and recipe idea for serving a fondue during a Halloween get-together. A mix of rich Gruyere and Emmenthaler cheeses is served in the actual pumpkin. The trick is to bake the orange winter squash before filling. The treat is the ooey-gooey cheesy tastiness that follows.
---
5

Eyeball Caprese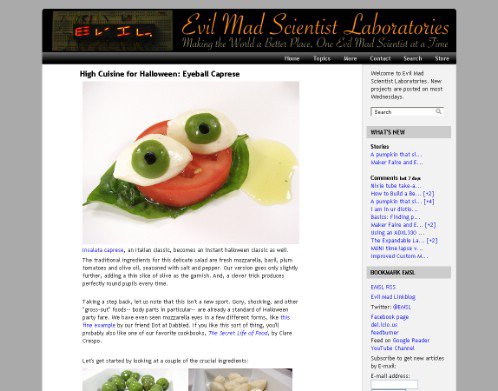 Find the recipe at: evilmadscientist.com
Every costume party needs more gross eyeballs, right? Perhaps it's just the olives that are wholly inedible and therefore disgusting to me… But I digress. This spooky spin on a light and summery salad appetizer is adorably adult. A creepy caprese!
6

Skeletal Fingers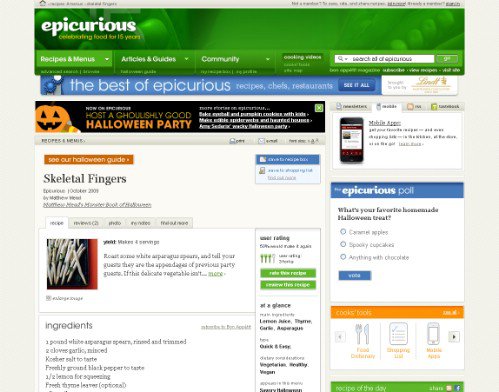 Find the recipe at: epicurious.com
Roasted white asparagus is the appendage of our healthy Halloween menu for the evening. Finger lickin' good… err, never mind. This dish will make the non-carnivorous guests delighted about their invite. Or fearful that they make it out alive with all ten fingers.
---
7

Goblin Dip with Bone Crackers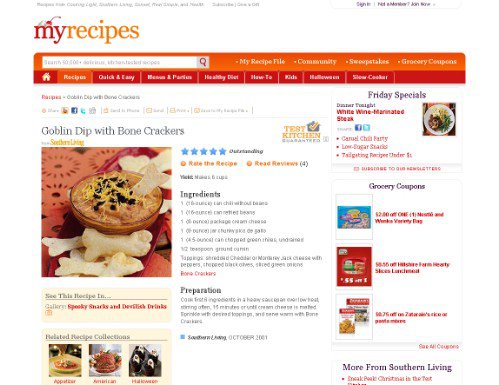 Find the recipe at: find.myrecipes.com
Was the Monster Mash something like destroying a bean dip with crackers? Because I can do that dance. This ghoulish appetizer is served with do-it-yourself bone crackers. We're talking about makeshift baked tortillas – NOT mass murderer-style for real. Who invited you to this Halloween party anyway?
Boo! Don't be too spooked to ask for a doggie bag for any of these deliciously unique appetizers. How do you make your Halloween parties more adult-friendly (and with fewer sweets)?
Top Photo Credit: Super*Junk
---
Popular
Related
Recent