Even here in sunny Spain, it's starting to cool down a bit. In fact, it hasn't been sunny at all for the last few days. So I'm starting to think about making some warming winter dishes. Here are some filling veggie dishes that everyone can make when they're feeling a bit chilly, including versions of some classic British meals.
---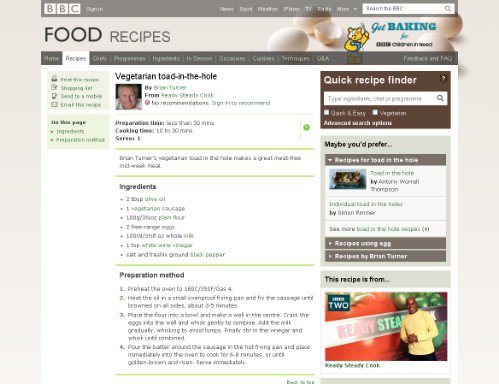 I have no idea where the name comes from, but this dish will certainly warm you up. You'd never have guessed that it's made of sausages cooked in batter. It's good served with potatoes and a selection of vegetables.
---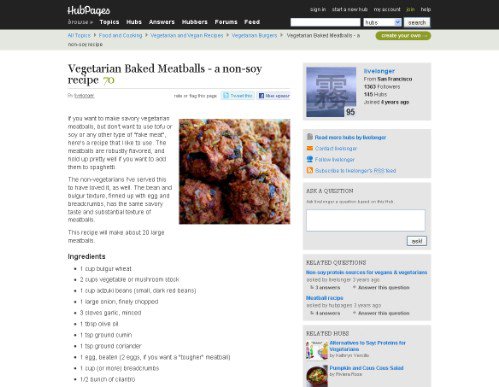 There are numerous recipes for veggie meatballs that are every bit as good as the real thing. I make mine with soy mince, which taste great in a tomato sauce, but this recipe uses beans and bulgar wheat.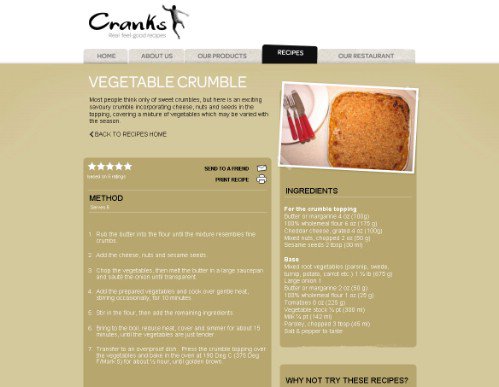 Crumble is usually a dessert of fruit covered with a crumbly topping (hence the name), but it can also be made in a savoury version. Use whatever root or winter vegetables you like.
---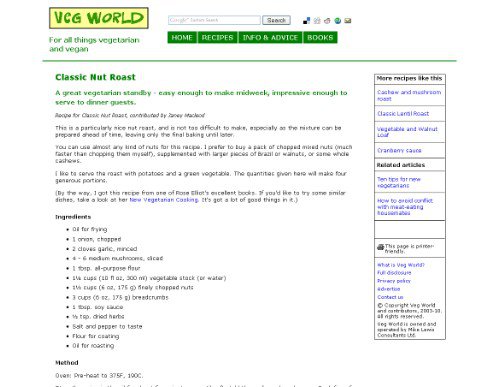 This is another recipe that has countless variations. It might be a bit of a vegetarian cliché, but I enjoy nut roast as part of a 'traditional' Sunday lunch. Serve with roast potatoes and vegetables.
---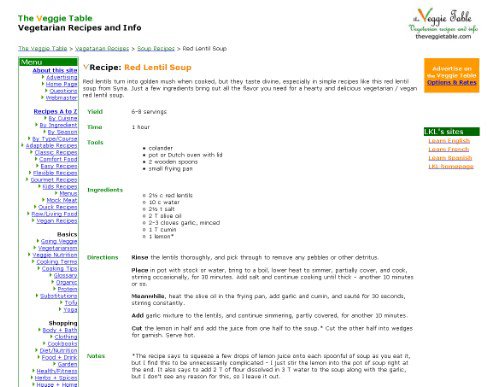 Lentils are wonderful for winter dishes, as they are so warming. You can make enough soup to last you several portions. I also like to add pasta to make it into a meal; in this case, you will probably need to remove some of the liquid.
---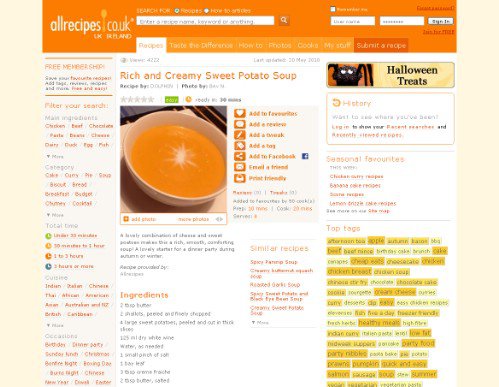 Soups are such a perfect winter warmer that here's another recipe. Serve as a starter, or have for lunch with home-made bread. Any leftover soup can be frozen for an easy lunch another day.
---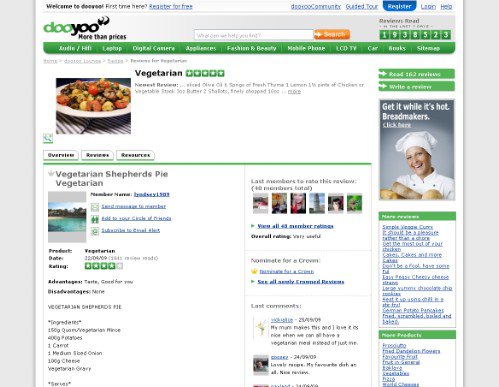 This has to be one of the best-known British dishes, and is one of those that adapts very well to make a vegetarian version. It's also really easy to make a one for the veggies and one for the meat-eaters, and freezes very well.
---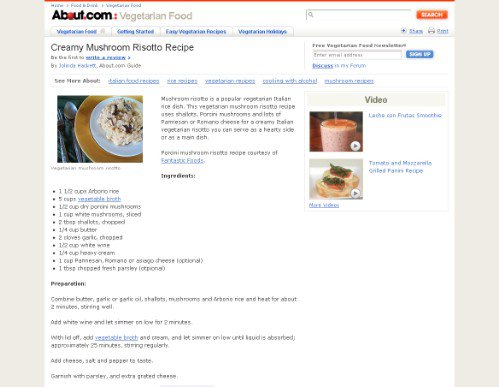 Risotto certainly warms me up! I don't usually bother with special rice and just use what's in the cupboard. If you can't find porcini mushrooms then ordinary ones work fine.
---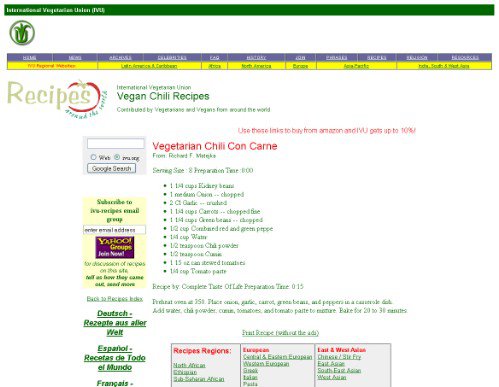 Never mind chili con carne, here's chili sin carne! This is absolutely guaranteed to warm you up. A good helping of chili is like internal central heating …
What are your favourite winter recipes? Do you eat veggie dishes some of the time, are you a committed vegetarian, or could you never contemplate a meal without meat?
Top Photo Credit: cadmium400
More
---
Comments
Popular
Recent