Winter is the time to do nothing but crave sweets, and so, even though we are making New Year's resolutions to lose weight, we can't resist the urge to create those delicious treats that send us into heaven and make our kids bounce off the walls from major sugar overloads. Here are 7 goodies I can't make it through the winter without!
---
1

Snow Cream!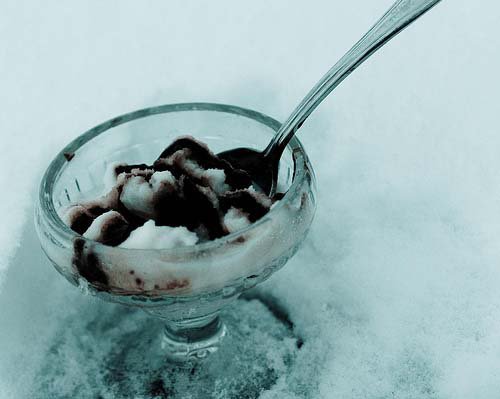 Photo Credit: linz89
I love it when it snows, simply so I can go outside and gather some untouched, white ice and make home-made winter ice cream! If you have never had this (I seriously have friends that have never tasted it!) then next time it snows at your place, you should try this. Simply gather a bowl of snow, add sugar, vanilla and a couple splashes of milk and you're set!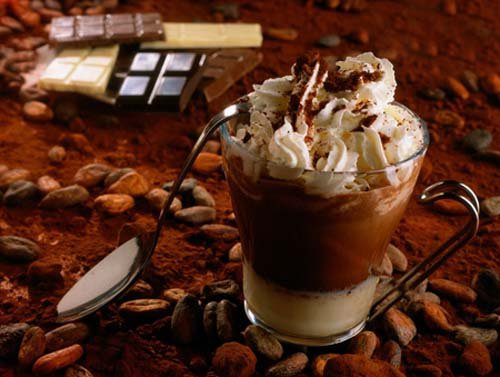 Photo Credit: abstract.desktopnexus.com
Let your kids, and other winter guests personalize their cocoa by offering additions like whipped cream, candy cane stirrers, peppermint ice cream, caramel topping, and anything else that sounds good with it. Of course, don't forget the ever-faithful marshmallows!
---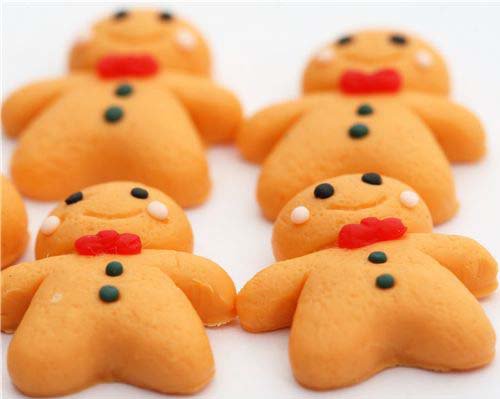 Photo Credit: flinchbaughsorchard.com
I think gingerbread men are so incredibly cute! I like to decorate my kitchen in them during the holiday season, but I also love to make so real ones to eat. This is a great project to do with your kids as well. So try this recipe and make sure they don't run away and get eaten by sly foxes!
---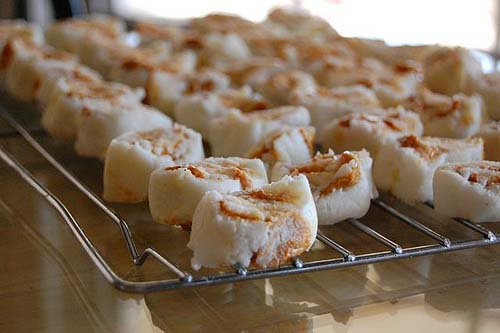 Photo Credit: jeremynjenprice.blogspot.com
The sound doesn't appear very sweet, but this really is a delicious candy to serve during the holiday season! It's an annual thing around my family! I promise you this one is a mouthwatering recipe!
---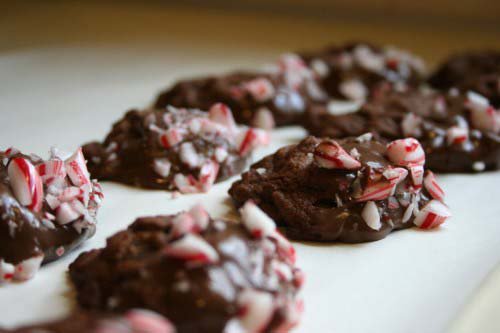 Photo Credit: zimbio.com
I love the mixture of chocolate and peppermint, so, when I found this recipe, I was super excited to try it! They're a total hit for the entire family!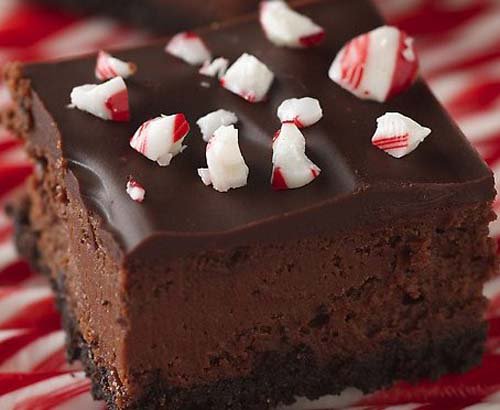 Photo Credit:foodnetwork.com
If you do happen to be lucky enough to have a little extra time on your hands, this sounds like a wonderful recipe to try! Chocolate, candy cane come together to create this luscious, divine cheesecake...Mmmmm!
---
7

Peppermint Bark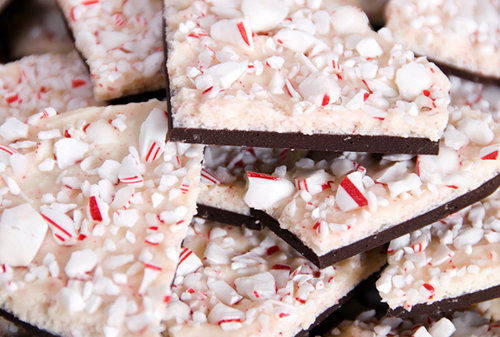 Photo Credit: annmariekostyk.com
This is a simple recipe that is delicious served with a cup of hot coffee or hot cocoa. Simply melt 1/2 package of white almond bark in the microwave, stopping to stir every 30 seconds, and when completely liquified, add crushed peppermints. Stir well, then pour onto a baking sheet. Allow to cool, then break apart into smaller pieces. For an added fancy touch, you can melt chocolate chips and drizzle on top before breaking apart.
I love winter time and all the goodies that come with it! (Though I have to be careful on the amount I eat!) Do you have any favorite winter time snacks and goodies you like to make?
Top Photo Credit: northpolemama
---
Comments
Popular
Related
Recent