When you think about the handsomest men on earth, there's one name that immediately comes to mind - George Clooney! And why not? With dreamy eyes, a fantastic smile and a lop sided grin, this guy is God's gift! Here are 10 things about Clooney you did not know!
• Do you know that Hollywood calls Clooney 'Gorgeous George'? Oh well, I'm sure the rest of the world does too! How can we not!
• With superhero status, George was the 6th star to act as Batman! Now wasn't that one great looking crime-fighter! I sure wouldn't mind riding in his Bat Mobile.
• Vogue magazine has had only two men on their cover. Guess who's one of them? None other than Clooney himself! The other star was Richard Gere. Vogue certainly has taste!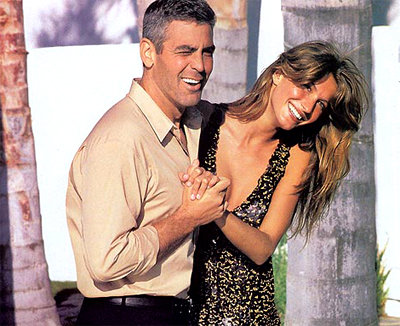 • A complete basketball buff, George played with the Kentucky Basketball Team way back in 1979. Now who would want to fight Clooney for a ball!?
• Ever wish you could date Clooney? You're not the only one. He was voted No. 1 Dream Date on Match.com back in 2006.
• Ask George what his 'perfect woman' would be like and his answer would be: A women who has the laughter of Nicole Kidman, the personality of Julia Roberts, the 'quintessence of beauty' of Michelle Pfeiffer and the ambition of Jennifer Lopez. I guess that's why he calls her the 'perfect woman'!
• He said he would never remarry. Nicole Kidman and Michelle Pfeiffer bet $10,000 each on the fact that he would be a dad before his 40th birthday. They lost! I don't know if that qualifies to calling him a 'man of his words'!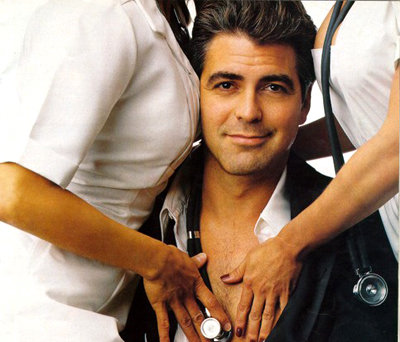 • He has an 8 bedroom Tudor house. Eight bedrooms? Yes, that's what the records state! Don't ask me why he needs so many! The house is called 'Casa De Clooney'. That's a little weird isn't it!
• Not only is George one of Hollywood's greatest stars, but he also has a large heart. He offer $1 million towards hurricane relief. Further, he donated his Oscar gifts to raise money for Hurricane Katrina victims. Incidentally, one gift included a Tahitian pearl necklace!
• The United Nations awarded Clooney with the 'Messenger of Peace' in January 2008 in recognition of his efforts with regard to the Darfur crisis.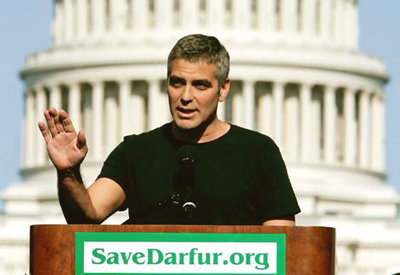 Clooney certainly is an enigmatic personality both onscreen and off. Those were just 10 things about Clooney you did not know! Let's us just hope that he continues to entertain and excite us with great onscreen performances.