I love visiting the ice-cream parlour, playing mix and match with the different flavors, trying different toppings, placing that big red cherry at the top of it all. In that moment, when I reach over to grab my sundae, I feel like an artist! And sometimes, when I browse through hundreds of handbags unsuccessfully, I wish I could do the same... create my own perfect, one-of-a-kind handbag! And now with 1154 LILL Studio, you can do just that. The ****perfect bag is just a few clicks away...
1154 LILL Studio adds that extra dose of fun in handbag shopping by letting you create your own masterpiece. You can choose from over 35 styles that include totes, everyday bags, travel bags, even bridal purses! Once you've picked your style, pick a fabric from over 150 designer textiles for the exterior, interior lining, pockets and straps. When you're happy with your design, 1154 LILL will individually tailor your one-of-a-kind bag right here in the USA and ship it to your doorstep. Of course, I have to share my ten favorite, self-created designs. Here they are:
---
1

Brianna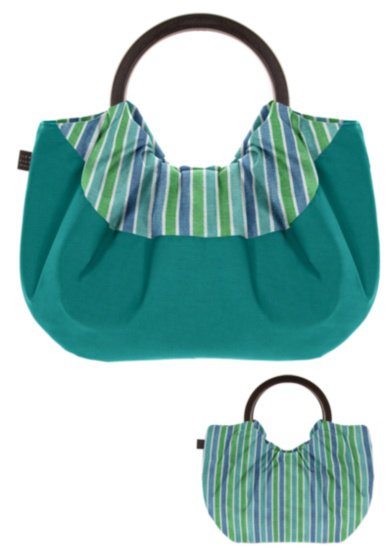 This may just be the perfect little slouchy bag for spring! So of course, I kept it simple with a vibrant turquoise that I could carry everywhere and with everything. If I'm feeling a little more adventurous, all I have to do is flip the bag over and voila, it's almost like I have a new bag!
****
Price: $110 at 1154lill.com
---
2

Drea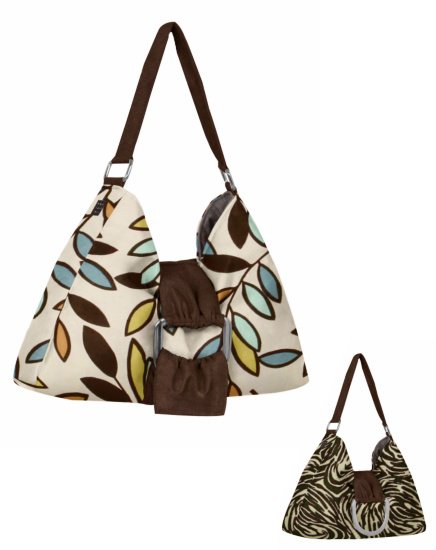 If you're like me, you'll know that it's completely normal to wake up one morning and feel like a girly girl and wake up another day, feeling like a sultry vixen. Here's a bag that will perfectly compliment both your avatars! I love how can go design crazy with reversible bags...
****
Price: $142.00 at 1154lill.com
---
3

Erinn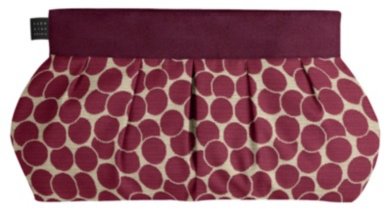 Sometimes a clutch is the the only accessory you need to spruce up an outfit. So how about this roomy, stylish, purple polka dotted masterpiece designed by yours truly :D
****
Price: $96.00 at 1154lill.com
---
4

Erika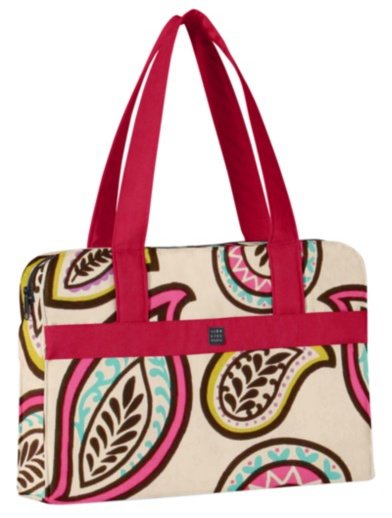 Oh how I want to throw my boring black laptop bag into the depths of the deep, dark ocean and buy this one right now!
****
Price: $148.00 at 1154lill.com
---
5

Victoria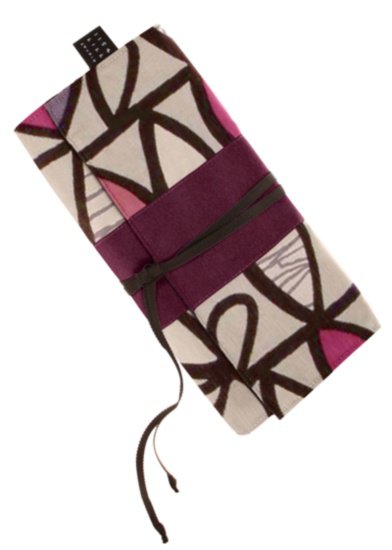 I usually dump my jewelry right in with my clothes when I travel (Blasphemy! I know). But now that I've seen the fabulous Victoria jewelry roll, my jewelry can travel safe and in style!
****
Price:$49.00 at 1154lill.com
---
6

Andi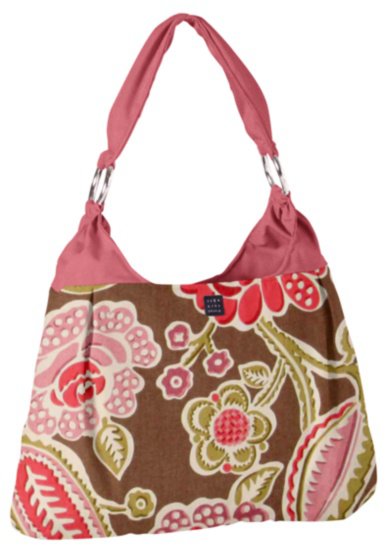 It's time for everyone's favorite Hobo bag! It's roomy and perfect for running errands around town and of course my hobo bag has to have flowers!
****
Price: $140.00 at 1154lill.com
---
7

Maddie Jane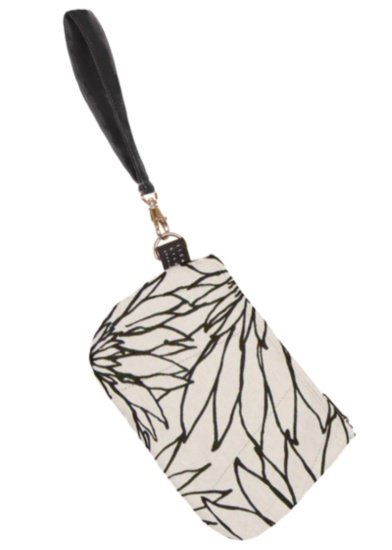 I can't stress the use of a basic wristlet like this one. But just because it's basic, doesn't mean it can't be pretty! If you don't like the strap, simply detach and use it as a key ring. Convenience thy name is Maddie Jane...
****
Price: $66.00 at 1154lill.com
---
8

Lucy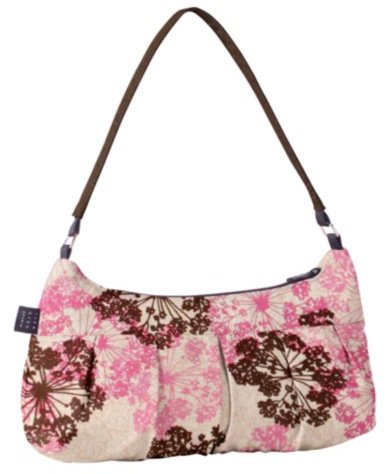 'Grab and go' bags like this one are a must-have in any handbag enthusiast's wardrobe. I absolutely love how the design reminds me of delicate cherry blossoms and snowflakes at the same time. So dainty and pretty!
****
Price: $94.00 at 1154lill.com
---
9

Christie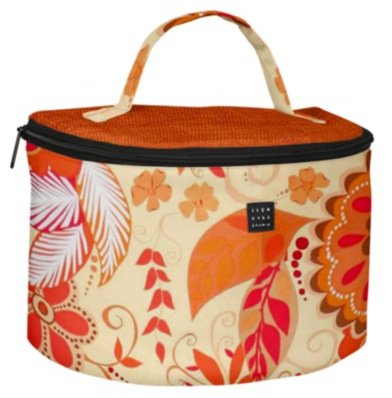 Okay, I have a confession. I have never owned a makeup bag! An overstuffed makeup pouch yes but nothing quite like this. I want!
****
**Price: **$59.00 at 1154lill.com
---
10

Donna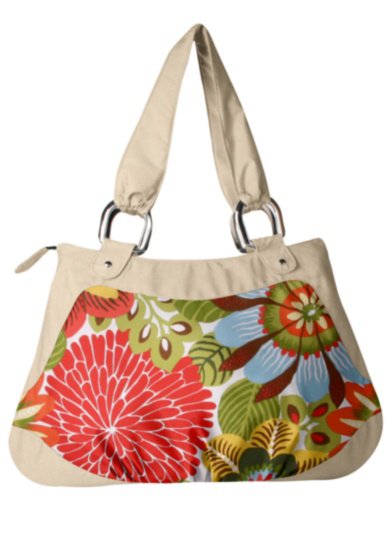 A beach bag must be oversized, colorful and fun! And that's exactly what Donna is. All I need now are some flip flops and a huge floppy hat and I'm set. Blue waters and sand, here I come!
****
Price: $192.00 at 1154lill.com
So, what do you think? The best part is, even if you don't like any of these, you can head to 1154 LILL and create your own design! Or if you are too lazy, browse through their collection. You never know what you might find!
Oh, and with **Mother's Day **around the corner, how about getting that wonderful woman in your life a Design a Bag Kit gift set? Your mom will receive a sample LILL Bag, fabric swatches and order forms. She can then pick her fabrics, record her choices on the order form and mail everything back in with the pre-paid return label. Think of it as her "LILL experience in a box". Absolutely perfect for Mother's Day, don't you think?
More
---
Comments
Popular
Recent