Okay, first of all, I LOVE BOOKS. I am talking about the paper kind, of course. Nothing can ever compare to sniffing and flipping their pages. When I have a book in my hands, I know my place in the world. HOWEVER, I am aware that with the progression of time comes changes in how things are manufactured. And in the case of books, the electronic format is looking like the next logical step (after animal skin, papyrus, and our beloved paper now). I accepted this fact early this year and vowed to save up for a Kindle 3. In a wonderfully strange turn of events, I got gifted the Kindle 3 (YAY!) so now I'm thinking of using the money I've saved up to get a gorgeous cover/case for my e-book reader. Here are some that I've been crushing on:
---
1

Tuff-Luv Murrakesh
**Price: **$59.99 at amazon
I've been browsing Amazon's selection of cases and jackets for days now and I keep coming back to this beauty. I know that the addition of fabrics speaks well of my personality. The fact that this offers multi-stand view is a great bonus.
2

Kate Spade New York Canvas - Hello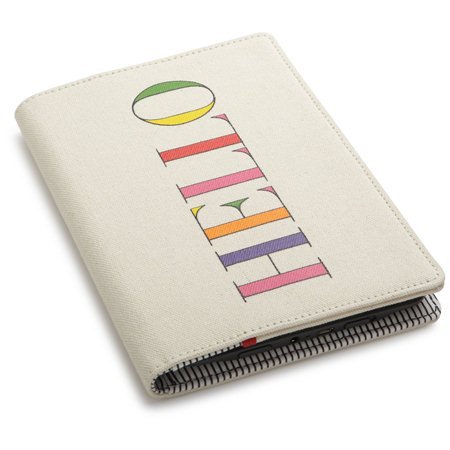 Price: $69.99 at amazon
This doesn't have the most stellar of reviews but you have to admit that it's adorable. I am aware, though, that this is purely eye candy; a case this white will get dirty in 3 days, tops.
---
3

Diane Von Furstenberg Kayley Canvas Cover - Ikat Original Berry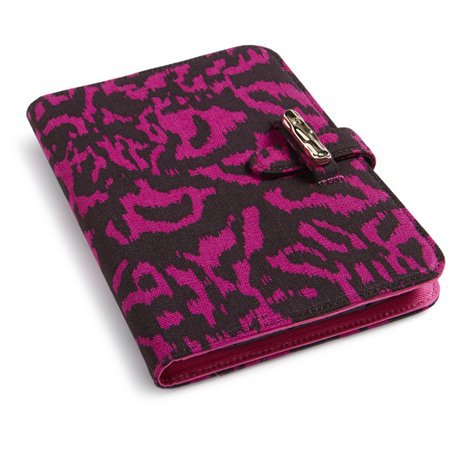 Price: $85 at amazon
How chic! I am having a hard time making friends with the price tag but I have to say that this one is quite pretty. Perhaps someone else will be kind enough to give this to me as a gift? Hello, boyfriend?
---
4

The New Yorker - George Booth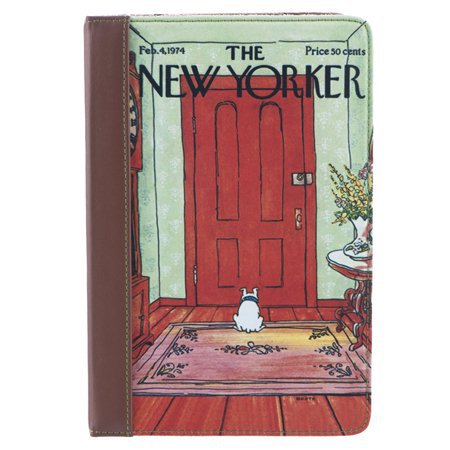 Price: $39.99 at amazon
For fans of The New Yorker, this series features five of their most popular covers. If you fancy getting a cover that features a wonderful piece of art, choosing one of these is a great option. And who can't say no to that price?
---
5

RooCase Flip - Red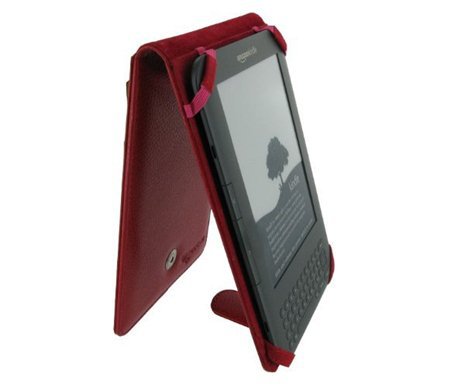 Price: $19 at amazon
One of the bestselling and affordable cases sold on Amazon today, I am tempted to get at least 3 (in different colors). The flip case is ideal for no-hands reading. I also like that you don't have to connect the Kindle 3 to the case using metals or anything like that.
---
6

Duragadget Genuine Leather - Pink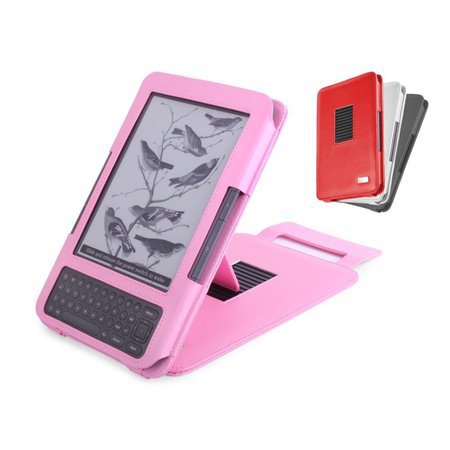 Price: $22.99 at amazon
Genuine leather for this price? I might get me 3 in different colors, too! I am a hopeless shopper I know. But really, this case is great enough to protect your Kindle 3 but also pretty enough to be a chic accessory. So yes, I need 3 in different colors.
---
7

JAVOedge Cherry Blossom

Price: $29.95 at amazon

This one calls out to the girly-girl and fabric addict in me. If I had a fabric this pretty, I'd surely sew me a case instead of buying one online. But I don't and this one is complemented with leather so I'd go for this.
---
8

Eco-unique Natural Hemp Brown

Price: $43.99 at amazon

Earth-friendly, beautiful, and unique. What more could you ask for? This has great reviews, too. While I think that a case over $40 is just a tad crazy, I may have to make an exception for this hemp case.
---
9

Verso Typewriter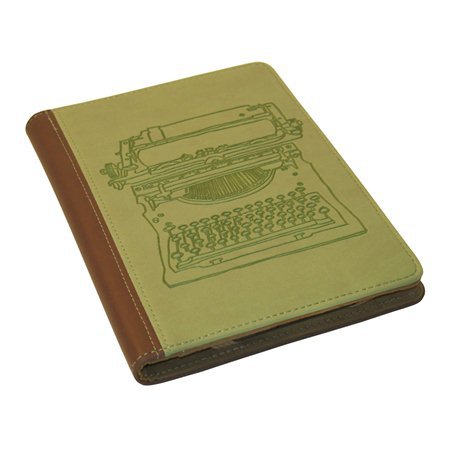 Price: $39.99 at amazon
For those who know and have used a typewriter before, this is a case for days when you're feeling nostalgic. Not only does this case have the right amount of whimsy, it's beautifully made, too.
---
10

Kindle Lighted Leather Cover

**Price: **$59.99 at amazon

This one is made by Amazon and comes with its own LED light. I am also tempted to get this (in pink) because I know I could use the illumination. Unfortunately, it's a tad pricey and I know shipping to my part of the world will be insane.

So, lovely ladies, which of these do you think should I get?

Before you gang up on me for giving up on actual books, here is a thought: the format of the reading material is not important, really. What matters most is the act of reading.
---
Comments
Popular
Related
Recent