Guerlain is like the half sister of Chanel. It offers a distinctive, yet opulent collection of cosmetics, perfume, and fragrant skin care products. Capture the best of Guerlain and marvel at the splendor of its beauty items- you'll want to spoil yourself immediately.
1. Guerlain Shalimar Parfum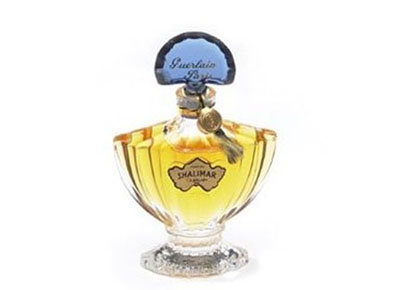 Guerlain's signature fragrance, its intoxicating vanilla aroma is the cupid of all Guerlain's perfumes. With a mist or two of this, you'll smell Cleopatra-worthy.
**
2. Guerlain KissKiss Lipstick**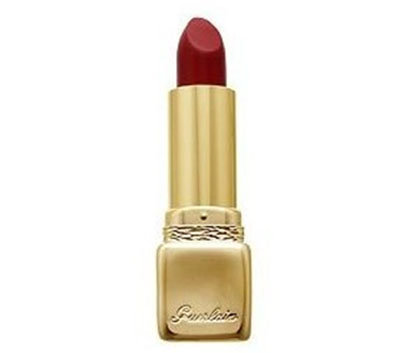 With glamorous shades like Very Gold and Sexy Tango, who can resist a swipe of this kiss-worthy lip color? Not to mention, it comes in a lavish gold case- the ultimate lipstick for an uptown girl.
3. Guerlain Issima Midnight Secret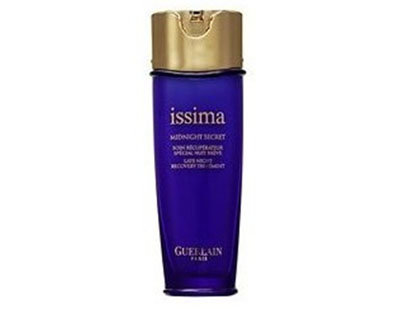 What's your latest secret? Well we can tell you ours- Guerlain Issima Midnight Secret. It's made to give tired skin a boost while you sleep, so it will look and feel replenished the next day. Long hours at the office or too many margaritas at happy hour can deplete our skin from a lack of hydration and stress. So do your face a favor and treat it with this soothing night cream.
**
4. Guerlain Divinora Radiant Color Palette**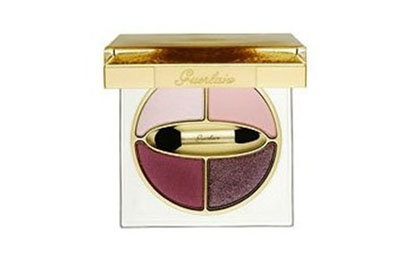 The moment I saw this eye color quad, my heart leaped with excitement. The colors are so rich and it comes in 6 different palettes, the possibilities for looking catwalk material are endless! With these shadows, you can achieve any look you want- from the intense smoky eye to day-time bridal. Your eyes are bound to turn heads, girls.
**
5. Guerlain Les Violettes Matte Touch Powder**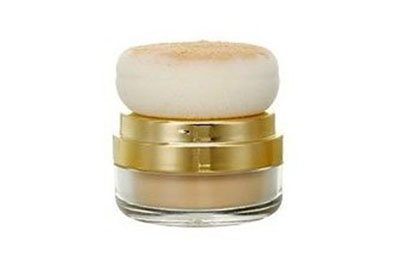 I should have paid more attention in French class. This is such an exquisite loose powder, I actually want to pronounce the name correctly. Well, it delivers a smoother, matte finish and it's great for "powdering that nose" in the ladies' room. Ok, no matter where you are, smooth out your complexion and eliminate shine and you'll look a la belle (I hope I said that right).
6. Insolence by Guerlain Women's Shower Gel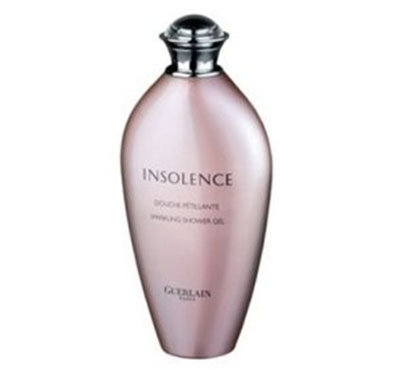 Ditch the soap bar, and indulge yourself in this sensual shower gel that has a mysterious blend of violets and berries. You'll never want your shower to end.
7. Guerlain Divinora Bubble Blush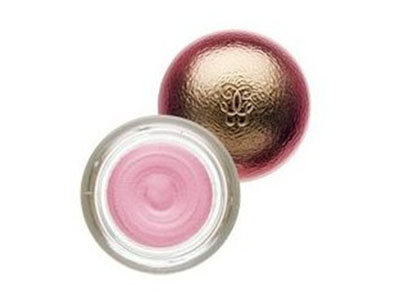 This mousse textured blush is the cotton candy for our face. It offers an incredibly soft finish, while warming up your cheeks for a rosy and natural gleam. If you're not used to a blush other than the standard powder type, then get a little cheeky and glide some of this mousse on your face.
When I use any of Guerlain's products, I feel like a princess waiting in my chateau for my prince to come (ok, my husband to come home from work). But seriously, the best of Guerlain is sure to make any woman feel like royalty- at least on the outside.