Swarovski is an iconic brand renowned for its precisely-cut lead crystals. These crystals adorn a range of items and are not limited to Swarovski branded items. They appear on a range of items from Christian Louboutin shoes to Miu Miu belts, and everything in between. Below are just a few Swarovski crystal embellished items to check out.
1

Christian Louboutin Sexy Strass 100 Swarovski Crystal Peep Toe Pumps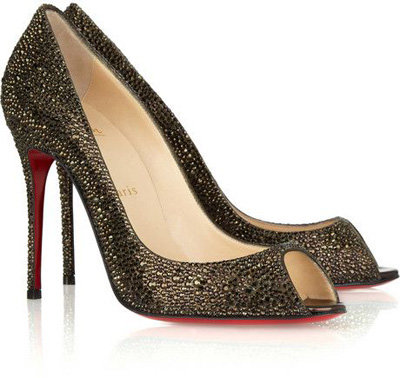 Price: $3315.00 at net-a-porter.com
These classic peep-toe pumps are embellished with bronze Swarovski crystals. As far as Swarovski crystal embellished items go, these shoes just scream luxury. They have an open almond toe, covered heel, and signature red sole. These shoes would definitely add some glamour to an evening look.
2

Maria Francesca Pepe Ring with Swarovski Crystal Drop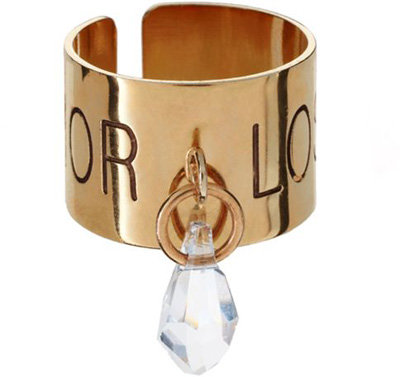 Price: $212.35 at asos.com
This sleek ring features a Swarovski crystal drop detail. It has a wide gold-plated band with engraved lettering. The band is open, allowing for adjustability, and is one size fits all. This ring has a fairly basic design, but still makes a fashionable statement.
3

Miu Miu Heart-Embellished Patent-Leather Belt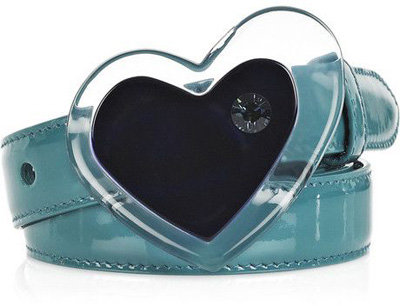 Price: $295.00 at net-a-porter.com
This Miu Miu belt has a playful design. The belt is made from turquoise patent leather and features a clear and indigo resin heart embellishment. The heart embellishment features a Swarovski crystal detail. This belt would look great against a fresh and summery white dress.
4

Michael Kors 'Runway Ceramic' Watch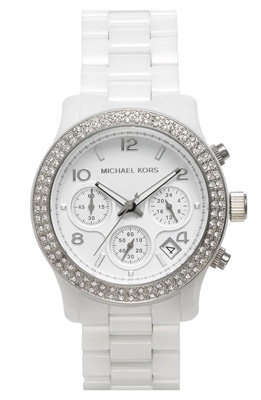 Price: $495.00 at shop.nordstrom.com
This monochrome watch is a sportier take on Swarovski crystal embellished items. It comes in an all-white colourway and features Swarovski crystals studded around the rim. The linked bracelet band is a timeless design feature. Neutral accents such as this watch would work well with a colour-blocked outfit.
5

Swarovski Crystal Charm Bracelet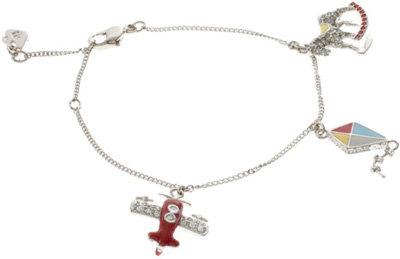 Price: $79.40 at asos.com
This charm bracelet is a Swarovski branded item. It features crystal embellished aeroplane, kite, and rocking horse charms. It also has a lobster clasp fastening and logo pendant. This curb chain bracelet comes in a blue Swarovski branded box.
6

Alexander McQueen Oriental Samurai Skull Silk-Satin Box Clutch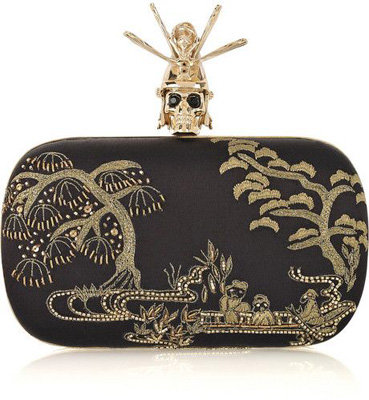 Price: $2195.00 at net-a-porter.com
Alexander McQueen skull clutches are a coveted item. This one features a distinct oriental twist. This clutch features beaded appliqué, gold oriental embroidery, and a samurai clasp fastening. The Swarovski crystals take the form of the eyes within the skull.
7

Dior 'Ondine' Crystal Flower Temple Sunglasses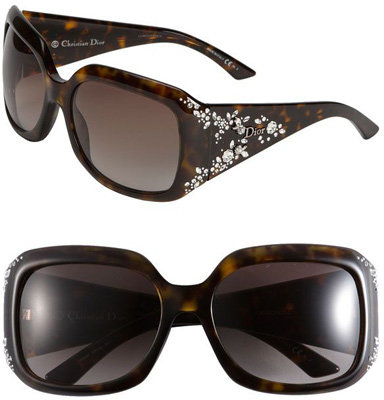 Price: $595.00 at shop.nordstrom.com
These classic tortoiseshell sunglasses feature flourishes of Swarovski crystal 'flowers'. These sunglasses have a square shape and thick arms. The Swarovski embellishments start at the temples. These sunglasses are also available in plain black frames.
8

Angel by Thierry Mugler 'Angel' Refillable Deluxe Purse Spray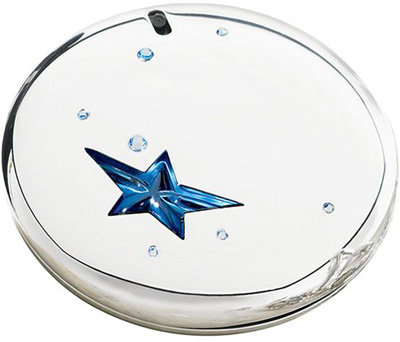 Price: $100.00 at shop.nordstrom.com
This refillable purse spray is great for carrying in your handbag for touch ups throughout the day. The compact case is adorned with several Swarovski crystals. This is definitely one of the quirkier Swarovski crystal embellished items around. The Angel by Thierry Mugler perfume contains notes of bergamot, mandarin, and sandalwood.
As you can see, there are a variety items that feature Swarovski crystal embellishments. Some are subtle while others are more overt in their design. Which of these Swarovski crystal embellished items do you prefer?
Top image source: data.whicdn.com