As summer rolls around, it's time to put away your long jeans and pull out some shorts. Many women feel uncomfortable wearing shorts because they are so difficult to find in the right fit. They are either too long or too short and you can't seem to find the right cut to flatter your thighs. If you have struggled in the dressing room to find some shorts you could actually wear in public, it's time to relax. Use these 9 rules for choosing shorts and you will find the perfect pair in no time.
---
1

Go for Body Type over Trends

Photo Credit: dancecheer.net

Just because those short cheerleading shorts are popular among your friends doesn't mean they are the best choice for you. If you have chunky thighs or a pudgy midsection, those tiny shorts are going to look awful! The number one rule is always to shop with your body type in mind.
---
2

Don't Go Too Short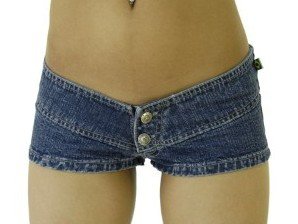 Photo Credit: kaboodle.com
When you try on a pair of shorts, stand as tall and straight as you can and face the mirror. With your arms hanging naturally at your sides, see if the shorts are falling higher than the level where your fingertips touch your thigh. If the shorts fall above your fingertips, they are probably too short.
---
3

Don't Go Too Long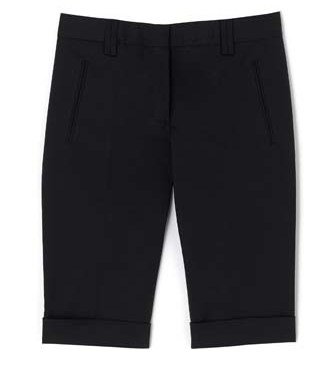 Photo Credit: guardian.co.uk
Choosing shorts that are too long will leave you looking like you are six inches shorter than your actual height. Shorts should never be longer than two inches above your knee unless they are Bermuda style. And keep in mind that not all women can pull those off, especially if you are naturally short.
---
4

Choose Fabric That Breathes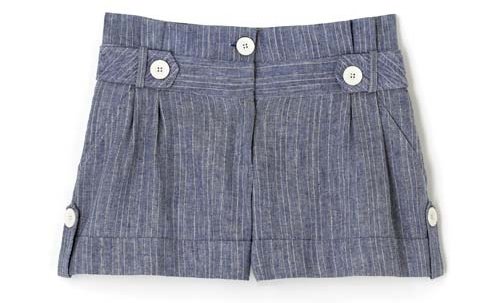 Photo Credit: guardian.co.uk
Have you ever spent too much time sitting in the sun only to find your backside sopping wet when you stand? On the hottest days of summer, some fabrics can be stifling and they can quickly show any moisture including embarrassing sweat! Choose light weight fabric for your shorts that will let air flow through keeping you cooler.
---
5

Make Sure You Can Move

Photo Credit: williamevans.com

When you try on shorts, do a little moving and stretching to see how they will fit during a regular day. Can you squat down in them? Are they still comfortable when you are sitting? These are important things to consider before you dish out the cash for new shorts.
---
6

Check the Pockets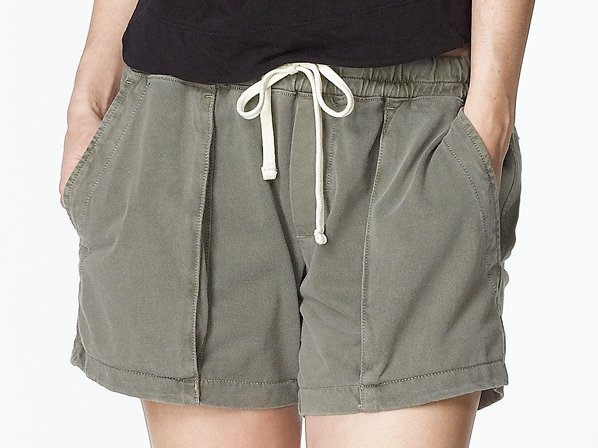 Photo Credit:styleceo.com
Pockets can make or break a pair of shorts. While some pockets can be slimming, others can cause bunching on the hips that will make you look five pounds heavier. Back pockets are another thing to consider. If they are wide set, they will make your backside look wide too.
---
7

Go for Straighter Cuts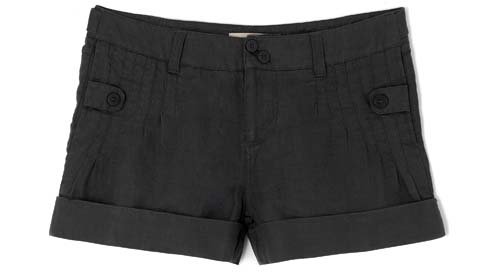 Photo Credit: guardian.co.uk
Avoid shorts that are skin tight. Choose a straight leg design that gives you some room to move around your legs. No one wants their shorts to fit like a tight sausage casing!
---
8

Avoid Wild Patterns

Photo Credit: itsladieschoice.com
Try to stick to solid colors when choosing shorts. You can add color and pattern on top, but keep your bottoms neutral. This will allow you to mix and match with a lot of different tops and you will get more wear out of the shorts.
---
9

Don't do Cut off's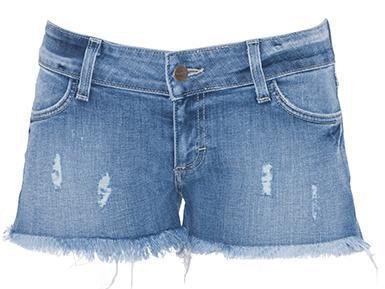 Photo Credit: valenzuela.olx.com.ph
Some girls are tempted to forego shopping for shorts and just use scissors to cut the legs off of a pair of comfortable jeans. Don't do it! An uneven length with stringy fringe is completely tacky so just invest twenty bucks in a pair of shorts. Your thighs will thank you!
Use these 9 rules for choosing shorts to make sure you don't come home looking like a fashion disaster. Try to take a friend along when you buy shorts so you can get an objective opinion on the style and fit. What is your best advice for finding great shorts during summer?
Top image source:imaginary animal
More
Popular
Recent