Edited by Tania
Artsy, out of the ordinary. Funky fashion student—with a trust fund
That's the "**Marni look**" as described by NY Fashion. And for the Milan Fashion Week, we've seen that the label does induce a funky fashion statement.
The theme of the show is positive spring – and we couldn't have described Consuela Castiliogni's creations any better. The designs are fun, upbeat, youthful – with a lot of exaggerated layers which ate both fresh and functional.
Check out the collection for yourself and tell us what you think.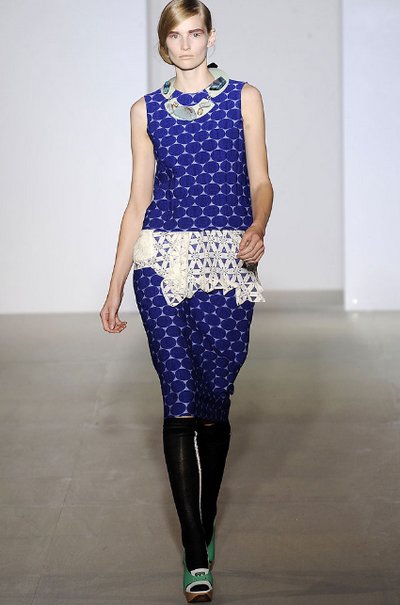 Let's start off with this printed blue frock whose monotony is broken by the lace accent on the waist. The matching accessories are equally fun and funky!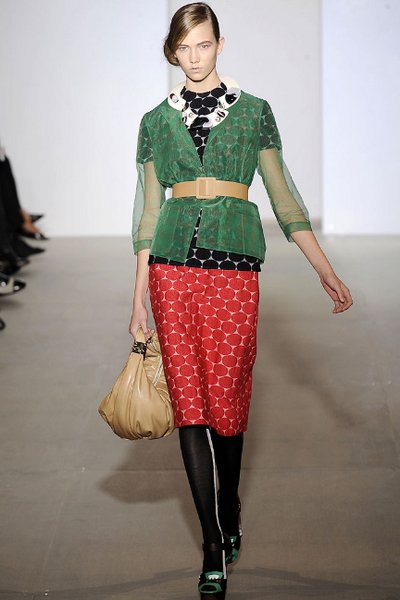 The Marni label is known for exaggerated layering and a clashing of colors – and this ensemble is no exception.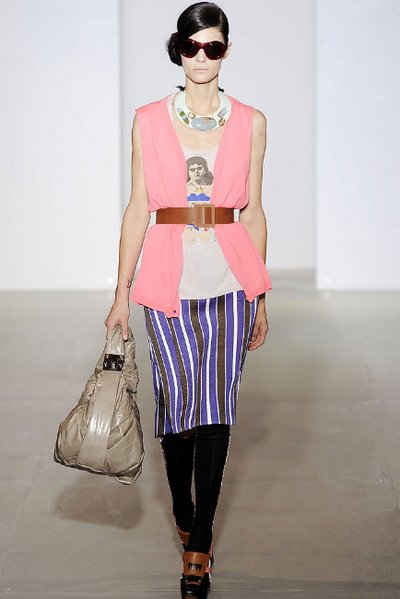 I love the print on that underlying shirt – and the color of the vest matched with the skirt, the belt and accessories all create on funky look indeed!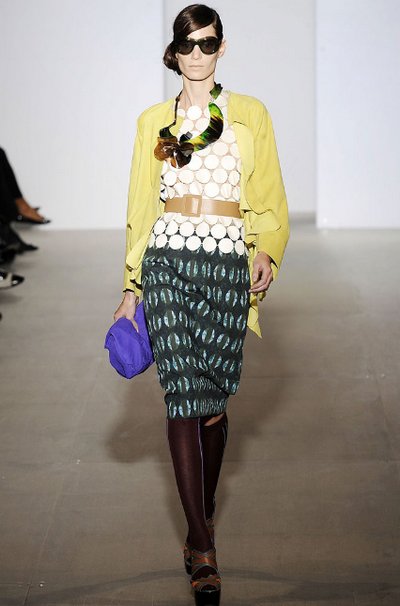 That yellow jacket is super fab!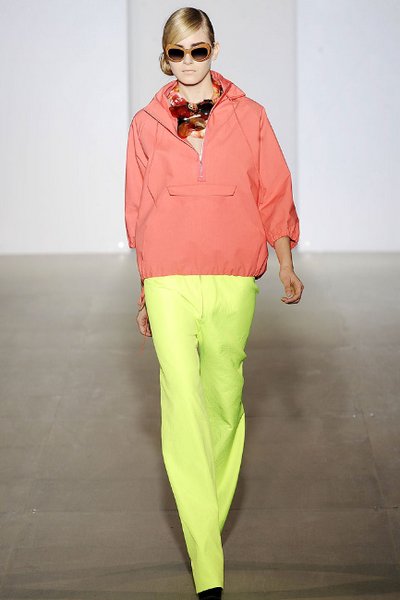 Now that you can clearly see the results of a color clash – you won't be afraid to experiment with the colors in your own wardrobe.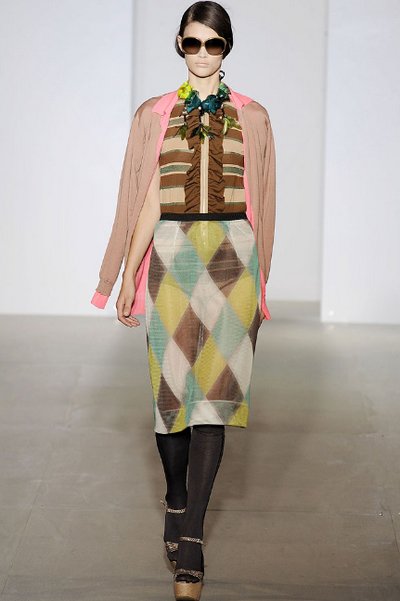 Again, I'm loving the jacket in this outfit – and the color combo of the top and skirt are fun and funky.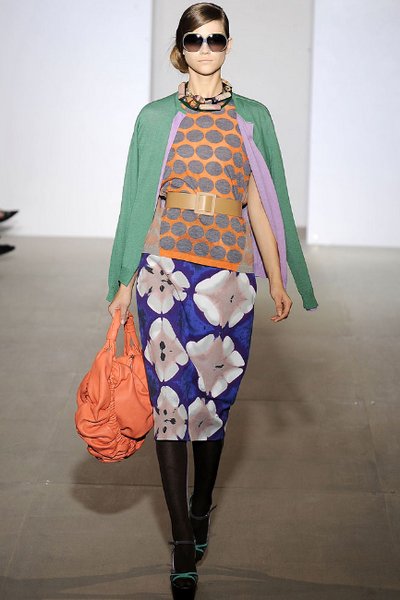 There's that hint of spring that we're looking for – the bold floral print of the skirt matched with the orange and blue top is quirky, but it works!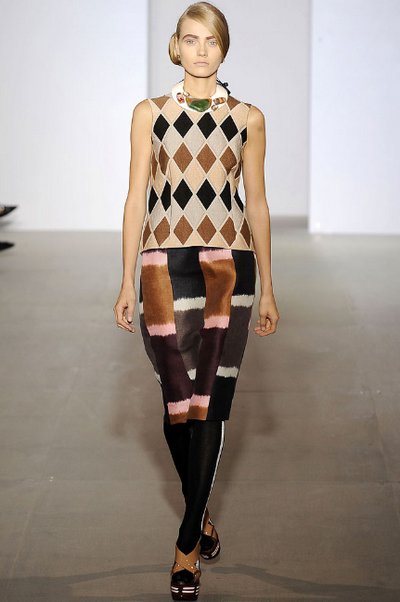 This is one of my personal favorites – I love the earthy colors and the playful patterns in this sleeveless top and graphic skirt.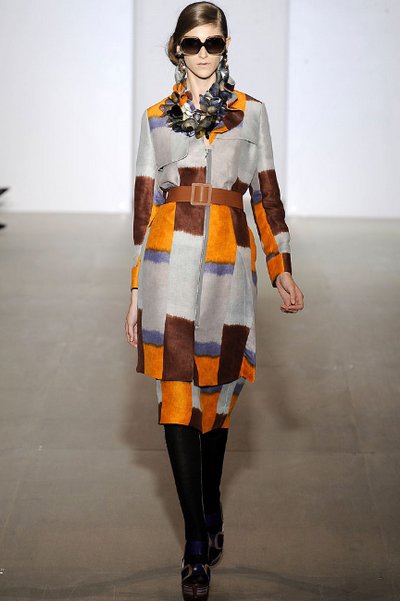 This outfit's perfect for all the fashionable jetsetters out there.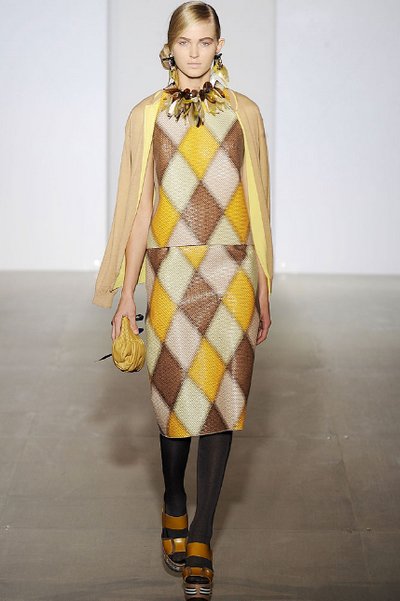 The muted yellow and brown combo of this outfit is surprisingly artsy – and I am so loving the accessories!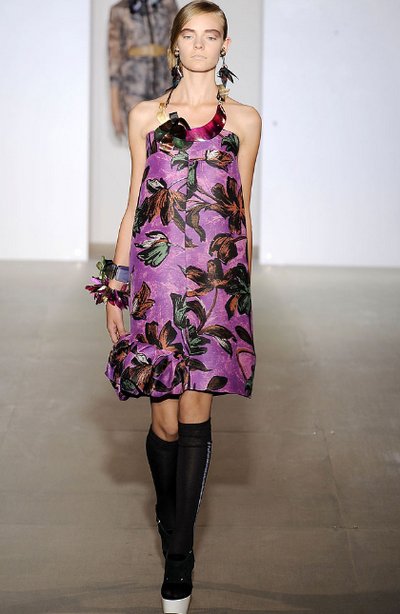 This printed frock sure makes one bold fashion statement – and it's super girly at the same time!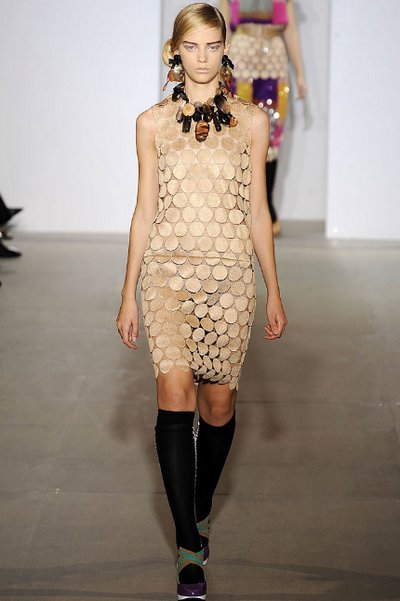 Despite the lack of multiple colors, this brown number still looks super fashionable.
What do you think of the Marni "Positive Spring" collection?
Photo Credit: Style.com