Workout Wardrobe Pieces are more important to your workout than you might think. When we look good, we generally feel good. So, working on this theory, if your closet is full of stylish clothing and fabulous wardrobe workout pieces, you're more likely to feel better about exercising, right? I'm not the best person at keeping up a gym routine, but I do enjoy the novelty of testing out new gym clothes or shoes. Below are just a few **workout wardrobe pieces **that have caught my eye.
---
1

Splendid Cotton Panelled Hooded Sweatshirt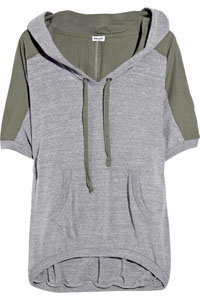 **Price: **$91.00 at net-a-porter.comIf you want to add a bit of military inspiration into your workout, then this is the top for you. The contrasting army green and grey marl material makes for quite the stylish combination -- and remember, the color combinations of your wardrobe workout pieces do count! The slouchy fit makes it perfect for any workout wardrobe. Pair it with some leggings and you're set for the gym!
---
2

Adidas by Stella McCartney Run Performance Cropped Legging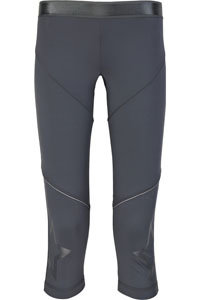 **Price: **$80.00 at net-a-porter.comWork out in style with these leggings. These anthracite stretch leggings make quite the fashion statement. Not only do they look good, but they are guaranteed to enhance your performance. This is fashionable and functional gym wear at its best.
3

Adidas by Stella McCartney Studio Image Tank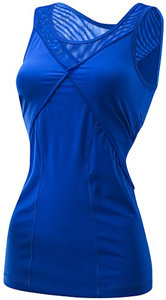 **Price: **$65.00 at shopadidas.com
Your shirts are some of the most important workout wardrobe pieces you have. I love the draped detailing on this tank. It's made up of a soft mix of natural lyocell fiber and enzyme washed recycled polyester, making it breezy and light weight. I love this shirt in the blush colour. Paired with leggings of grey gym shorts, this would make the ideal exercise outfit!
---
4

Y-3 Striped Jersey Tank

**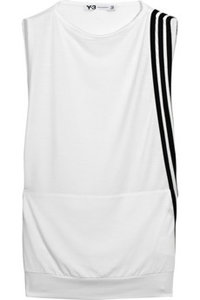 Price:** $31.50 at theoutnet.com
This tank features a simple black and white design, but that's what makes it a classic. The tank is designed to be a relaxed fit, has vented sides and an elasticated hem. Slip this on and you're good to go. This is one mighty fine way to update your workout wardrobe.
---
5

Adidas by Stella McCartney Cover up Shorts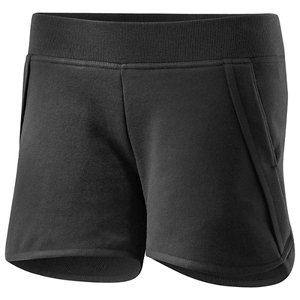 Price: $36.00 at shopadidas.comThese shorts are super cute workout wardrobe pieces. They are relaxed and perfect for casual exercise. The soft brushed exterior and folded cuff design are nice touches to the overall look of the garment. Like the name suggest, these would be an ideal addition to the wardrobe of yoga lovers!
---
6

Topshop Coral Seventies Style Runner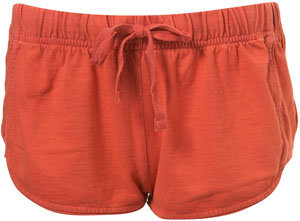 Price: $25.00 at us.topshop.com
These retro style runners are a perfect item to brighten up you workout wardrobe with. This cheery coral colour will have you getting excited about exercise in no time. Pair it with a plain tank top, add a slouchy hooded sweatshirt if need be, lace up your shoes, and get running! Easy!
---
7

Vanessa Bruno Athe Hooded Cotton Sweater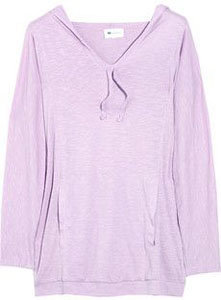 Price: $22.00 at theoutnet.com
This marl hooded cotton sweater comes in the loveliest lavender colour. It has two pouch pockets, which come in handy for stashing away keys or your phone. I love the slouchy design of this sweater. It's easily a stylish addition to any wardrobe, workout or not. Make no mistake, long sleeved workout wardrobe pieces are important, too.
---
8

Adidas by Stella McCartney Alkmene Runner Shoes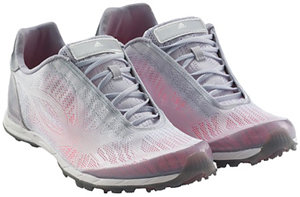 Price: $108.00 at shopadidas.com
These futuristic looking shoes are all sorts of cool! The casual design and metallic looking colours will make you want to wear these every chance you get. These definitely should not be restricted to the gym. I'd want to walk everywhere in these shoes!
Clearly, you need the right workout wardrobe pieces for a good exercise routine. When you look good, you feel good, so it pays to invest in the type of stylish workout wardrobe pieces that make you feel gorgeous while you're getting fit. Let me know what you wear when you work out. Do any of these **workout wardrobe pieces **catch your eye?
---
Popular
Related
Recent