I love flirty skirts. Something with some pleats and a little kick to it, that's my idea of flirty. I want something full and pretty, you know what I mean? Bearing that in mind, check out these fun flirty skirts, which sort of illustrate my definition of the term. I don't even wear skirts a lot of the time, but I'm dying to try on some of these!
---
1

Spritzed with Glamour Skirt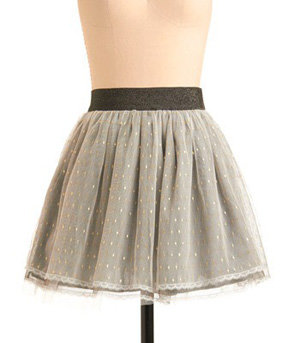 Price: $69.99 at modcloth.com
I adore ModCloth, and this particular fun flirty skirt is definitely one of the reasons why. The skirt itself is more than just feminine, it's also full of whimsy – that has to be because of all that tulle! In addition to being fun, flirty, and floaty, it's also sparkly – you can't get better than that! The outer shell even has some bling, by way of the gold diamonds woven right into the fabric.
---
2

Beat of My Heart Purple Pleated Skirt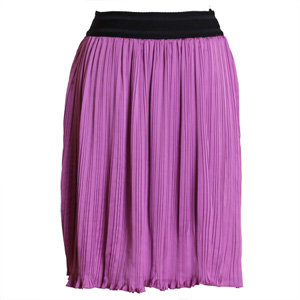 Price: $32.99 at shopruche.com
Ruche has tons of gorgeous pieces as well, including this pleated skirt. I love pleats! Thanks to the elastic waistband, it's sure to be comfortable as well, not to mention quite forgiving. I just love the fabric, which looks quite a lot like chiffon (even though it's not). Plus, that color is perfect for Spring.
3

Black Floral Gypsy Skirt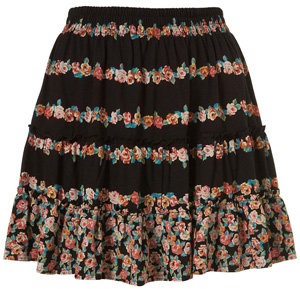 Price: $50.00 at us.topshop.com
TopShop has tons of great fun flirty skirts as well, and I've fallen in love with this one. The floral print, the full skirt, the ruched waist – they are all gorgeous. It's the frills that really get to me, though. I don't often wear or like frills like this, but when I do, I want to go all out, and this presents a colorful, classic way to do that.
---
4

Just Sway Yes Skirt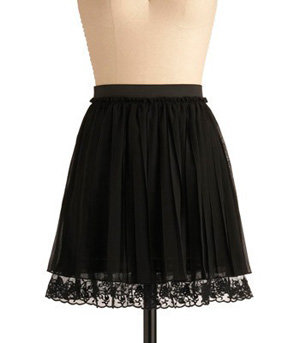 Price: $37.99 at modcloth.com
I actually want to buy this skirt right now. Right this second. I love the black lace at the hem, and naturally the pleating tickles my fancy as well. This could be perfect for so many occasions, both dressy and casual. I love a versatile skirt, and this one is so pretty. You could flirt without ever opening your mouth!
---
5

Multicolored Asymmetric Skirt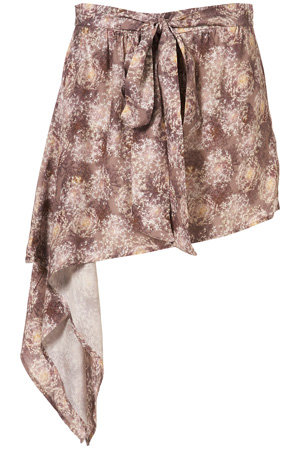 Price: $30.00 at us.topshop.com
In addition to being ridiculously on sale, this flirty skirt is so unique and innovative. It's extremely asymmetrical, and the dandelion print is, again, perfect for the coming Spring season. It's colorful without being too much, and I love the tie belt – it's the perfect touch!
---
6

All in a Day's Work Plaid Skirt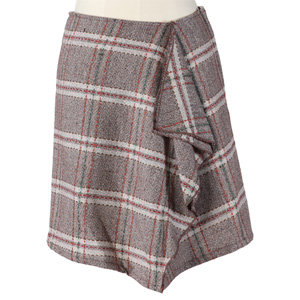 Price: $27.99 at shopruche.com
I really just want to buy this fun flirty skirt right now, too. Y'all know I'm a sucker for just about anything plaid, and skirts are my favorite. Straight down the skirt's front is a succession of ruffles, which really makes for an innovative silhouette. This wool blend is a little too warm for Spring, but I don't even care!
---
7

Lush Blotted Skirt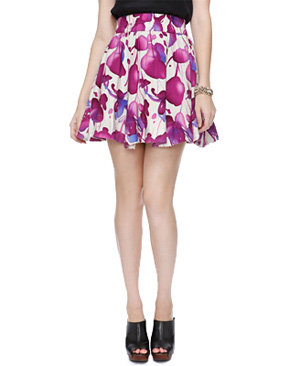 Price: $19.80 at forever21.com
Sometimes, bright and bold designs make the best flirty skirts. This one definitely fits the bill. I'll be honest, I don't know if I myself would ever wear something so bright, but the abstract print and bold colors still caught my eye. I can't help but find it pretty, and I think it would great on lots of different girls.
---
8

Raspberry Flippy Skirt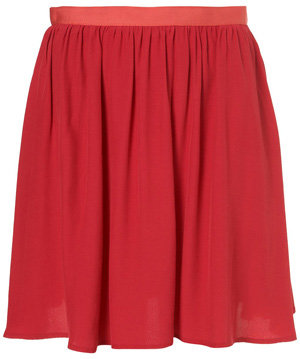 Price: $55.00 at us.topshop.com
Then again, you can always go with a bright color and eschew the pattern, while still making a fabulous, flirty statement. All in all, this skirt is really simple. The pleating and the bold color make it pretty flirty, though, plus that flippy hem is definitely tops! Who says you have to go all out to pull off the flirty look?
Of course, my taste might be different from yours, which is totally cool. My taste is pretty eclectic, I have to tell you. So, what kinds of fun flirty skirts do you like?
Top image source: data.whicdn.com
More
---
Comments
Popular
Recent