Your job, on the first date, is to represent yourself accurately and in the best possible light. You want to be yourself, but in such a way that you emphasise all your great attributes and underplay the ones you're not so keen on. Your makeup should follow from this principle as well. You don't want to be unrecognisable beneath a thick mask of face paint, but rather to use your cosmetics subtly to highlight your best features. In short, you're going for a variation on the natural look; a balance between fresh-faced pretty and understated glam. To help you hit the right note, I've compiled a list of 8 makeup tips for a successful first date.
---
1

Lay the Foundations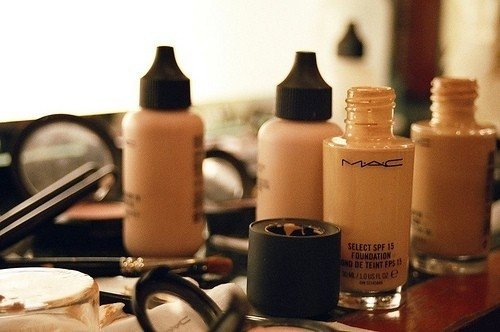 Image source: data.whicdn.com
The key to a fantastic natural-looking face is, almost paradoxically, expertly applied foundation. Begin with a concealer in a shade that matches your colouring and use it to cover dark circles and blemishes. Over this, apply a semi-sheer liquid foundation to the necessary areas – remember to double check that the product matches your skin tone in natural light.
---
2

Powder Power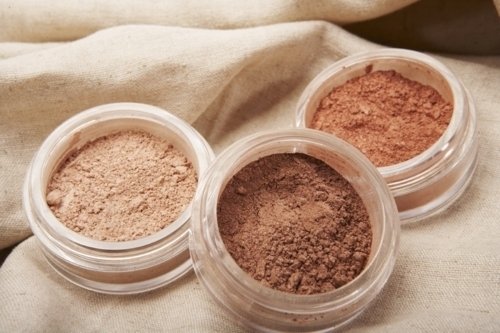 Image source: data.whicdn.com
If you have an oilier skin, or you tend to shine-up under pressure, gently dab your T Zone with a light, loose powder. This will counteract that infamous greasy look and help to keep your skin even and smooth when the nerves kick in. Using a big soft brush, sweep a bronzing powder lightly over your cheek bones, under your jaw line and in the hollows of you eyes – this infuses warmth throughout your face and prevents your foundation from taking on that undesirable, unnatural mask effect.
---
3

Illuminator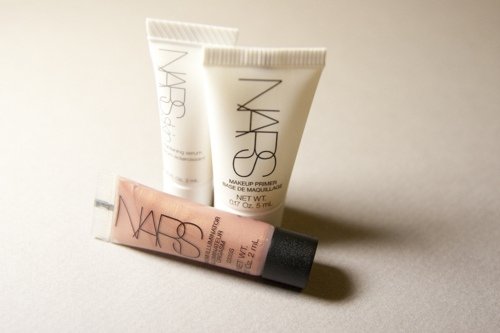 Image source: data.whicdn.com
With a translucent, liquid illuminator, highlight the arches of your brow bones, and define your cheeks and jaw. In addition to the subtle bronzer, this will keep your makeup 'alive,' and help you to avoid that heavy, dead-pan look.
---
4

Mascara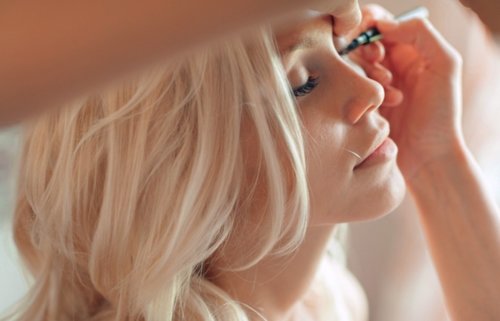 Image source: data.whicdn.com
Apply a coat of good quality, non-clumping mascara. If you're looking for a little drama, go for black, and if you're keen to keep your look as natural as possible, a chocolate brown will give you a softer effect, more appropriate for a daytime date.
---
5

Understated Eyes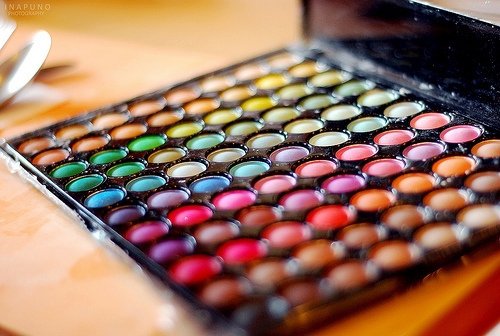 Image source: data.whicdn.com
First date makeup, as we've established, is about enhancing your natural good looks. Don't be tempted do defect from this strategy when it comes to your eye shadow; save the smouldering, smoky look for later, and leave the glitter firmly in it's pot. Choose a neutral palette that complements your colouring and apply with a light touch.
---
6

Brows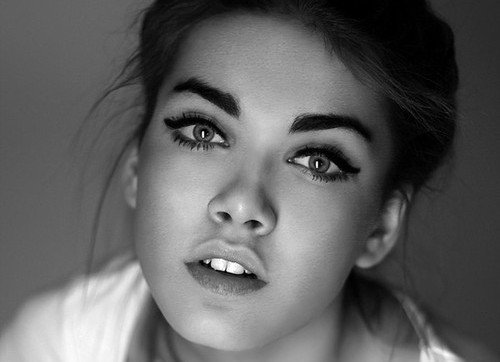 Image source: data.whicdn.com
It's a good idea to get your brows professionally groomed a few days before your date. This way they'll be looking their absolute best when the important hour rolls around. Using a brow pencil in the appropriate shade and a short bristled brow brush, subtly fill in any natural gaps, and make sure every hair is lying in the right place.
---
7

Liner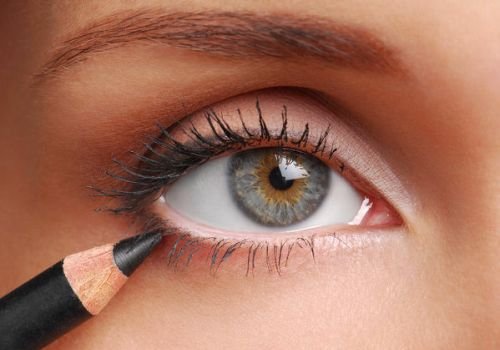 Image source: sp.life123.com
If you're keen to emphasise your eyes, slide eyeliner in a dark colour onto the inside lower rim – I always go for a rich brown, but you might opt for a more dramatic black. You might also consider white as a possible option; it'll open up your eye for a fresh-faced, natural effect.
---
8

Lips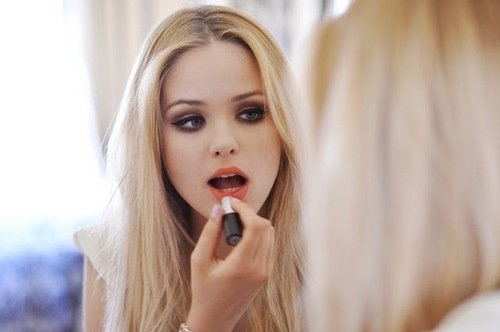 Image source: data.whicdn.com
Arguably the most important feature of your 'date face,' you should take some time to get your lips looking fab. Buff off any dry skin by gently brushing with a soft-bristled toothbrush, and apply a softening balm to ensure a smooth, healthy pout. When it comes to colour, go for a sheer, tinted gloss over a matte lip stick. This kind of product draws just enough attention to the mouth to be sexy, but is also firmly in keeping with the principle of understated glam.
The most important thing to remember about first date makeup is that you should never disappear behind it. Rather, it should disguise your little flaws while subtly highlighting your good features so that the overall effect is one of genuine, natural beauty. That concludes my list of 8 makeup tips; do you have any suggestions of your own to share?
Top Photo Credit data.whicdn.com
More
Comments
Popular
Recent