Eva Longoria is a petite Latino bombshell! She has a beautiful face and a perfect body and can pull off sexy with as much ease as cute or the other way around. Whatever way you look at her, she's dazzling and lovely and it is our honor to bring to you some of her hottest pictures ever!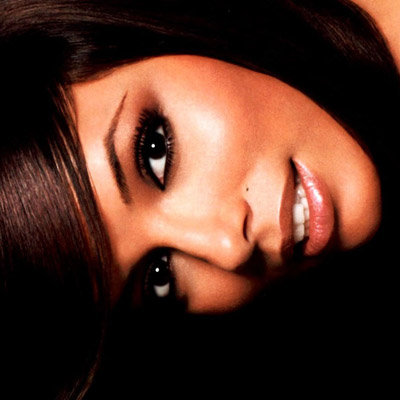 Eva has a drop dead beautiful face! The dark hair, the doe like stunning eyes, that perfect nose and those lips. She has one of those faces that you could stare at forever! Which is why we love this closeup shot of hers… Absolutely breathtaking!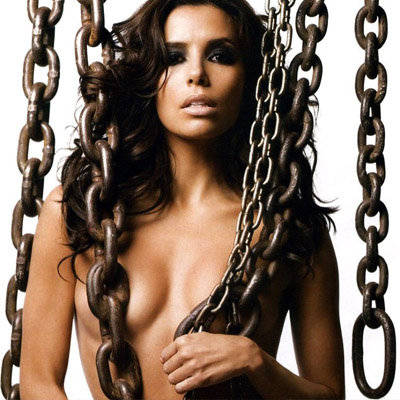 Inspite of the troubled expression on her face, Eva manages to look like a **sexy trapped bird **in this one. There's something incredibly sexy about big steel chains and a smokin' hot woman that makes for one super sexy picture!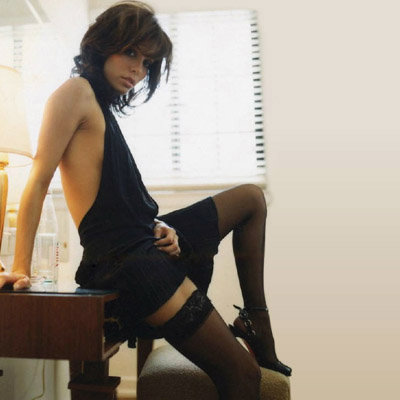 We love the casualness of this picture. Eva looks comfortable and tomboyishly sexy thanks to that adorable short messy hair-do in this shot . The picture on the whole has a certain softness to it that we absolutely love!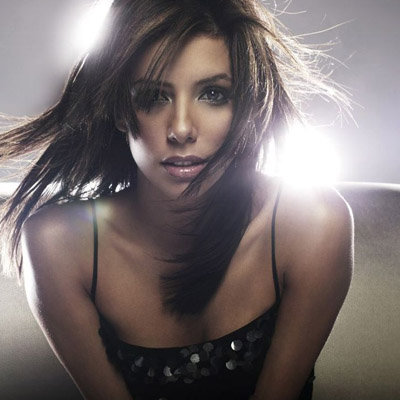 Eva doesn't even really need the bright lights behind her to make her look as luminescent as she does here. But the lights along with her hair blowing in the wind and the striking eyes all make for one magical almost dreamlike shot!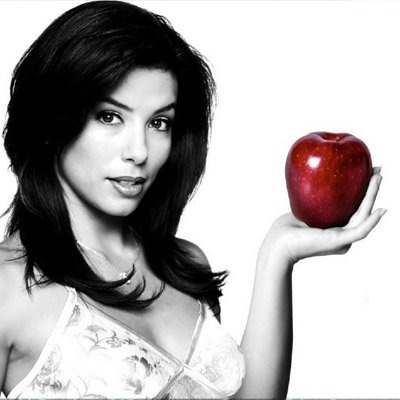 All we can say is an apple has never looked more delicious! Ofcourse it pales in comparison to the gorgeous Eva Longoria. We love the whole black and white image with only a hint of red. It goes perfectly well with her "Come hither" look.
Photocredits:
evalongoriasworld.com
evalongoriawallpapers.org
wallpaper.celebritypc.com
More
---
Popular
Recent