Would you **swap **suits with your boyfriend and let him wear your black, halterneck **bikini **in a public beach?
If you were Jenny McCarthy and your beau is comedian Jim Carrey, you probably would.
Check out these suit-swapping pictures from BannedinHollywood.com:
Taken On the 4th of July, the thing about Jim Carrey is that he can get away with this kind of stuff because of what he's holding on to (and because we know he's a good actor and he's funny). Jenny McCarthy gives you a lot of credibility, that's just the way it works. Now if you're Keanu Reeves and you walk down the beach wearing a woman's one piece, holding on to nothing but you're loneliness, that's just weird.
The thing is, Jim looked pretty buff while wearing a cap, shades and his drawstring board shorts while Jenny looked hot when she was the one wearing the halter neck suit.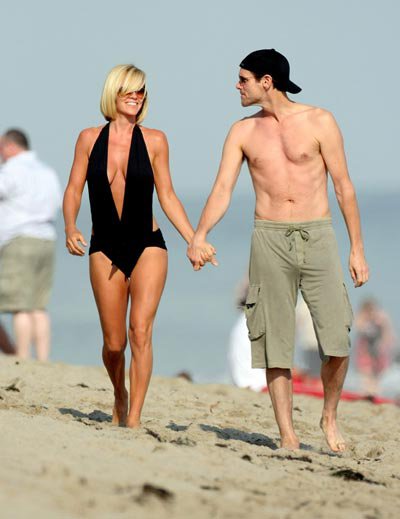 According to the Telegraph news, the couple disappeared into their beach hut and came back a few minutes later with Jim already sporting the swimsuit in a scene reminiscent of the film "**Borat**".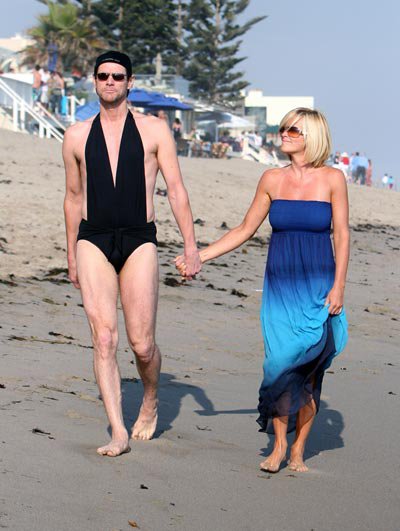 I'm sure that the couple, the **paparazzi **and the onlookers on the beach had a big laugh out of seeing Jim back to his old comic tricks.
The 46-year-old actor and the actress/model Jenny has been dating since December of 2005.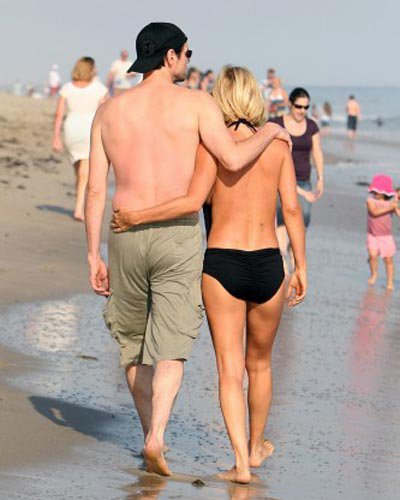 Jim has recently appeared in the animated flick "**Horton Hears a Who**". He has another film lined up to be released late this year: the Peyton Reed comedy "**Yes Man**" where he stars with Terrence Stamp and Zooey Deschanel.
The actor is also set to star with Gary Oldman, Robin Wright Penn and Colin Firth in the movie adaptation of "**A Christmas Carol**", directed by Robert Zemeckis. It is set to be released in 2009.