There is no doubt that Jessica Alba **is a **stunner! But what we love most is that she does not have a "greater than thou" attitude. We love this new mom so much that we bring to you, the best and the hottest of her pictures!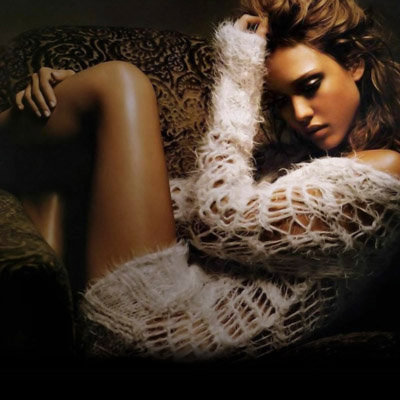 This shot kinda reminds us of a** baby curled up in a womb. It is artsy and stunning and we love the impact that the shot has on us even though there is no eye contact **between Alba and the camera.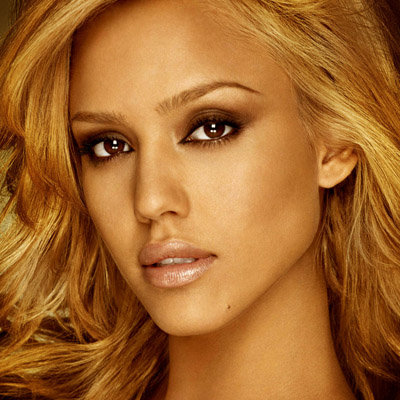 We love close-ups! Specially when its someone as lovely as Jessica. The entire look is** very earthy** with the blonde hair and the subtle brown eye makeup and the nude lip gloss. Perfect for a gorgeous woman** **such as herself!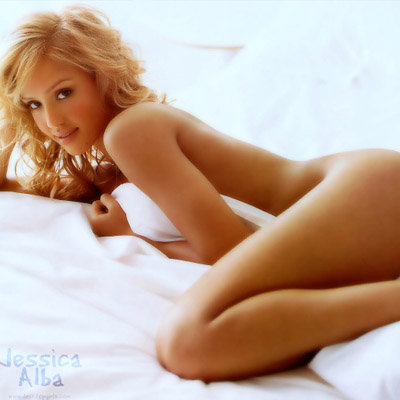 Jessica is positively glowing in this shot. It almost looks like she has the skin of a new born baby here. It is innocent yet naughty, immensely feminine, playful and flirty and absolutely beautiful!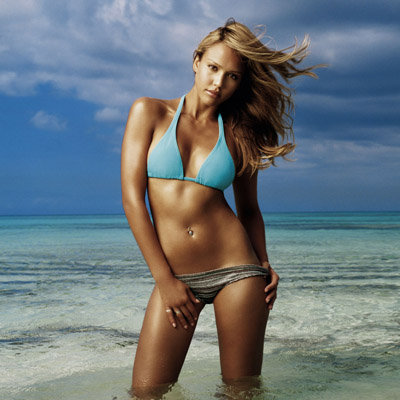 Jessica has the body of a Greek goddess. I mean look at that! It's flawless! And you know the old saying, "When you've got it….flaunt it!" That's exactly what Jessica's doing (and rightfully so) in that uber hot blue bikini!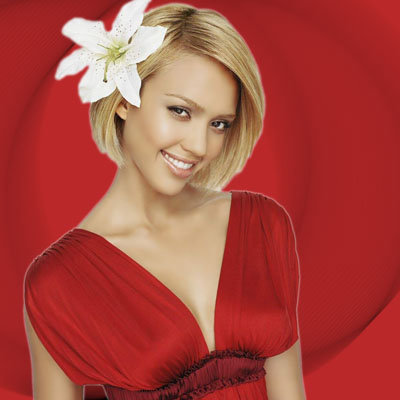 We love to think of Jessica as the down to earth girl next door and in this one Jessica looks like a delectable girl next door somewhere on an exotic island. We love the adorable red top, the short hair and that pretty 'lil flower** all adding to the image of **a perfect island hottie.
**Photocredits: **muskurahat.com ; desktopexchange.com; wallpapergate.com