Give Mom Jeans That Fit ...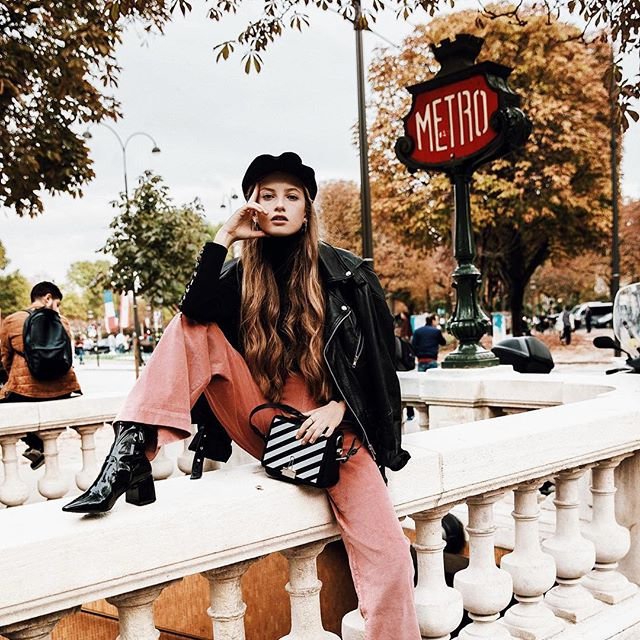 The yearly celebration of Moms is upon us! Let's get creative. Flowers are fine, but they're gonna be gone in a few days and jewelry is great if you have the bucks. I love to give something that I know is gonna be around long after the celebration. Jeans for your Mom is a perfect gift because she's gonna wear them all the time and when she does she's gonna think of what a great kid you are! And the bonus is that you know JEANS!
So on a recent Oprah show. OK, so I watch the show every now and again. SO! She did a show on Mom jeans. Just perfect for this gift giving time of year, don't ya think? Oprah was on with what she thought were her cute jeans and Stacy London host of TLC set her and a few other women straight. They went through several tries before finding her perfect jean. While they were going through jeans Stacy said that the most important thing to look for when trying on jeans is the "rise" or crotch area. She put Oprah in these very stylin AG Jeans called " The Club". This great pair of jeans is well fitted flare and a universal fit. It has a low-rise and the flare let opening is graduated. Great back rise of 12/5 inches (no spillage) and a very nice 19.5 leg opening. Your Mom is gonna be smokin! Find out how these AG Jeans will fit your mom with thezafu jean fit finder!
Stacy then went on to another Mom named Toni. Poor thing had the kids in her class poking fun at her because of her too high waisted jeans. Toni has a small waist and had fallen for the high waisted look. She just didn't have a clue! So after a long search Stacy found her perfect jean in the DKNY "Ludlow" Teacher gets an A+! She went from "mom jeans" to a hot momma. The "Ludlow" is a low-rise jean with a long slim leg and boot cut. This will be a great fit for your tall Mom! And if you find this to be your Mom's jean then you're gonna have lots of wash choices. Try them in black, vintage blast, desert blast, coast blast and masquerade blast. Don't ya just love choices. Find out how these DKNY jeans will fit your mom with thezafu jean fit finder!
Next was Erin looking to be a hip Mom. Erin has a real fear of the "plumber's back crack" look. So how does she do that without having her butt spill out everywhere? Well so the plan was to keep her current but practical and that's exactly what happened. Once again lots of hunting for Erin's perfect jean fit. Here she is in her new Theory "Tessie Trouser" jeans. This has a more modest mid-rise. This little extra tummy coverage took care of the "muffin top". This very hip trouser jean is dressy enough to be worn out on the town. Your Mom is gonna be so cool when she goes out with friends for lunch or she can even dress this one up like Erin does below for a night out! Find out how Theory jeans will fit your mom with thezafu jean fit finder!
If your Mom is a petite one then this next segment was what you might be looking for! Ruby just can't seem to catch a break when it comes to finding jeans and to top that off her hubby calls her "aspirin butt"! So cruel. He says it's because her butt is flat. So, I'm sure he's just a perfect specimen of manhood....probably not. Anyway....I digress. Stacy found these great "Radiant" jeans by Gold Sign. This is a really innovative straighter, wider leg. It's not a traditional boot and so it gives Ruby a long body line. They also have these strategically placed flap back pockets that give Ruby her butt! Cool. I think that she looks just smashing. Find out how these Gold Sign jeans will fit your mom with thezafu jean fit finder!
So your shopping days are numbered and your Mom is in need of a new jean look. Just get out there and do some serious shopping! I bet you'll find a few things for yourself too. Don't forget to check out Zafu.com and put in your Mom's stats to get more jean suggestions. Can't wait to hear what you find for Mom. As always, live to shop and shop to live!  
/TITLE/Give Mom Jeans That Fit/TITLE/ /META_DESC/Zafu.com - Free online tool to help you find jeans that fit/META_DESC/ /META_KEYWORDS/jean fit, jeans, best jean fit, jeans that fit/META_KEYWORDS/
{{#comments_count}} Show Commnents ({{comments_count}}) {{/comments_count}}