Photography absolutely fascinates me. I'm trying to learn the art myself and, in doing so, I'm constantly looking up different photographers. From fashion work to the abstract to the ordinary made extraordinary, I'm always looking for things that really catch my eye. Heinz Maier caught more than my attention, though -- he caught my imagination as well. His work is painstaking, a masterpiece taken in an instant after careful planning and a detailed set-up. The series I'm sharing with you features, basically, water drops and their effects -- that's all ... but that's everything. I want you to take a look at some of these amazing pictures and tell me what you think.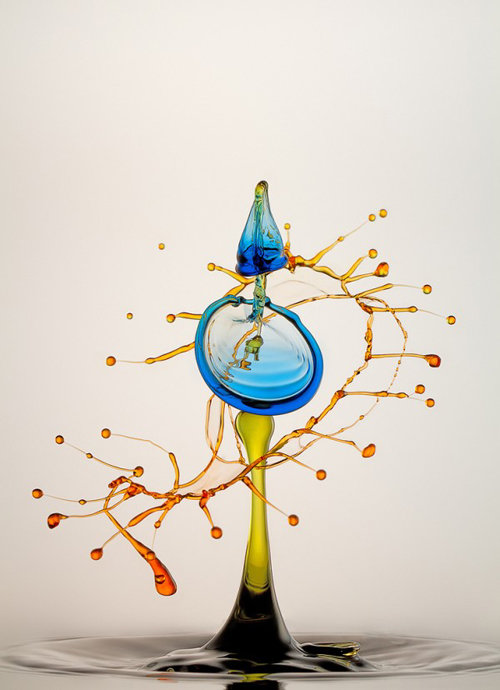 It's amazing to me what a single drop of water can do. Love the color spectrum as well! For more information on how Heinz does what he does, check this out.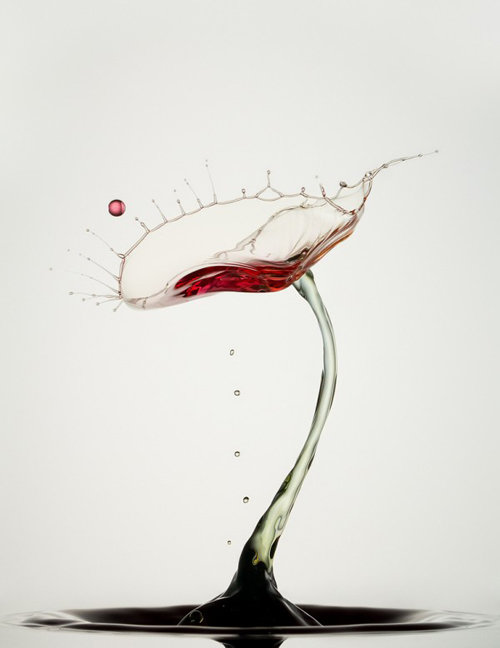 This one piqued my interest because the shape is just so sensual.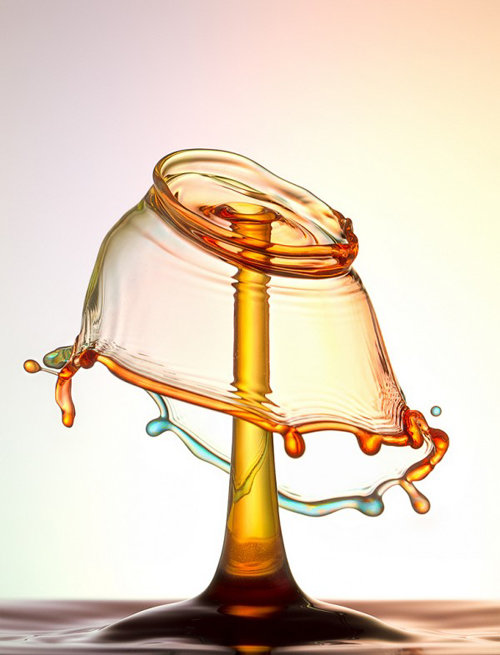 Again, I love the colors. This one is somehow like a sunset on (or in) the water. It looks like a natural disaster in water drop form.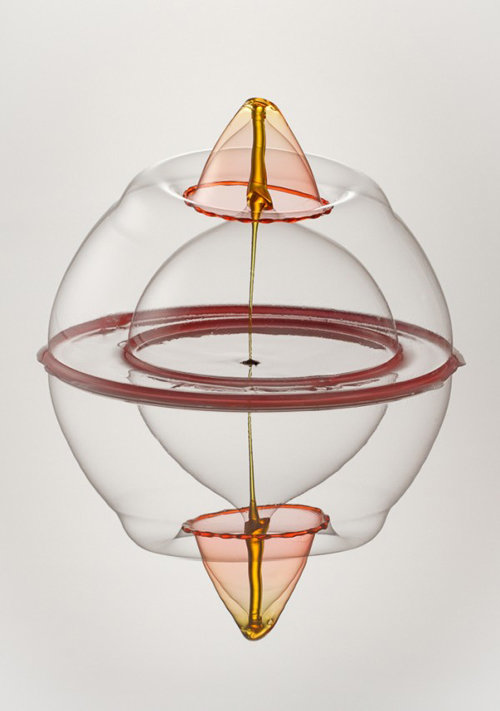 This one is legitimately one of the coolest things I have ever seen.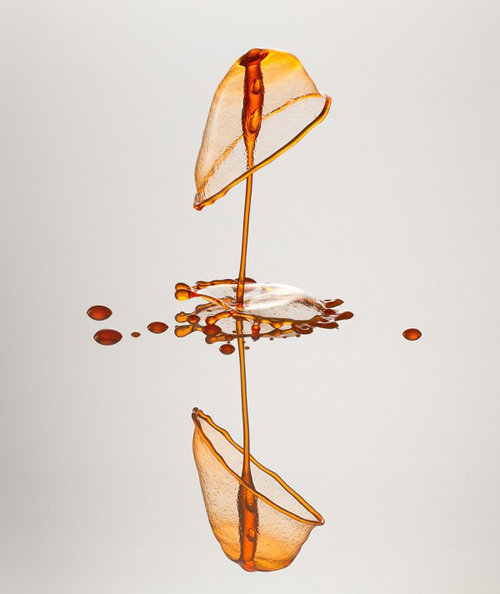 Followed closely by this one, which caught my eye not just because of the color but also because of the neat texture -- did you notice that detail?
There's no question, Heinz Maier is immensely talented. Evidently, this kind of photography -- or, rather, this kind of subject matter -- is becoming much more prevalent. Do you have any favorites? Share links to your favorite artists -- or to some of your work!
Top Image Source: thisiscolossal.com
---
Comments
Popular
Related
Recent