Are you into bags or shoes? I am most definitely a shoe lady. I can buy a pair every week if I let my obsession take over me. But I can't so I quench my shoe-loving thirst by checking out shoe blogs. The following are some of the best shoe blogs I know.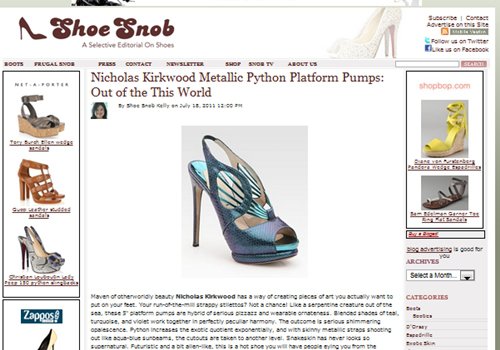 One of my favorites, Shoe Snob features yummy shoes every day. I can just browse this blog and get lost for hours! What's great about Shoe Snob is that you get styling ideas, too. The lovely people behind the blog also feature affordable versions of designer pieces and pairs of shoes that will be easy on your pockets.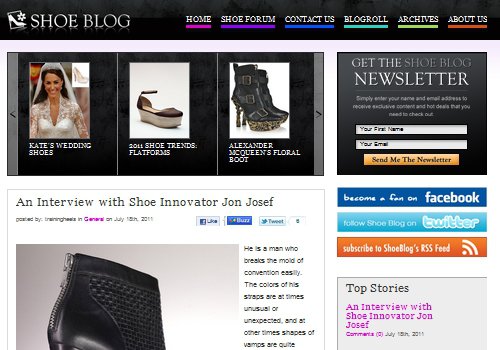 I consider this one of the best shoe blogs out there for many reasons. One, Shoe Blog gives us a glimpse of runway shoes from different designers. Two, Shoe Blog has regular features on fabulous and delicious shoes available in stores. Three, Shoe Blog gives us information on shoe sales. And four, Shoe Blog has features on shoe designers every now and then.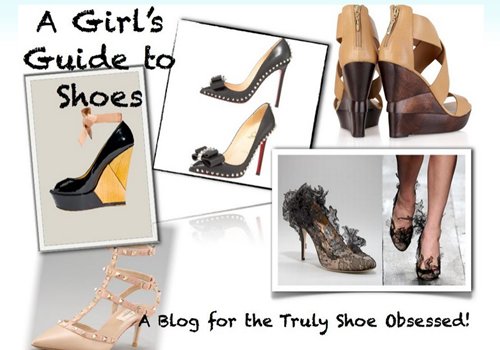 The perfect shoe blog to browse if you are in the mood for some shoe-drooling. Seriously, Stacy features the most beautiful shoes known to man. In my opinion, anyway. I mean, I can only dream of wearing most of the shoes she blogs about since they have sky high heels but they are just goshdarn pretty! You can navigate the blog via brand or designer on her sidebar --- always a good thing, of course.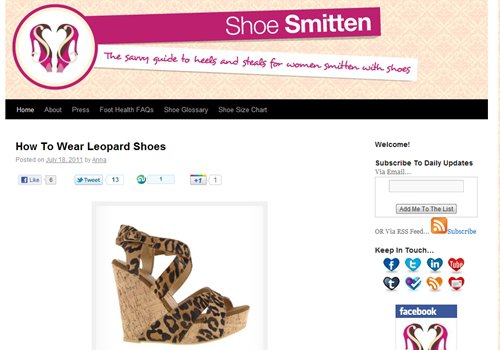 Are you shoe smitten? I am, admittedly. And I also happen to be smitten with this website --- one of the best shoe blogs today, methinks. On this blog, you get the usual shoe blog goodness. You have features on beautiful shoes and upcoming releases of designers and brands. But the part I love is the style guides. Anna gives fantastic advice on how to wear certain types of shoes.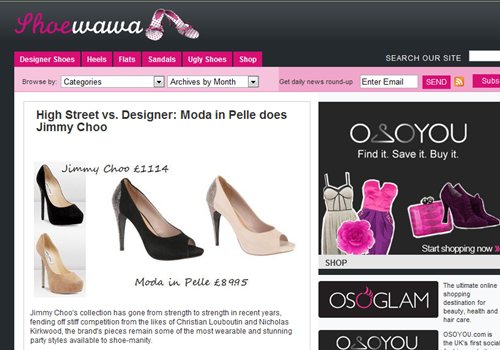 Next on the list of the best shoe blogs out there is the always fun Shoewawa. One of the features that you will absolutely love about this blog is called High Street vs. Designer. These are perfect posts for those who want to have expensive-looking shoes without making their paychecks cry. But the part I love are the features on ugly shoes. Check them out, I bet you'll agree with most of their posts.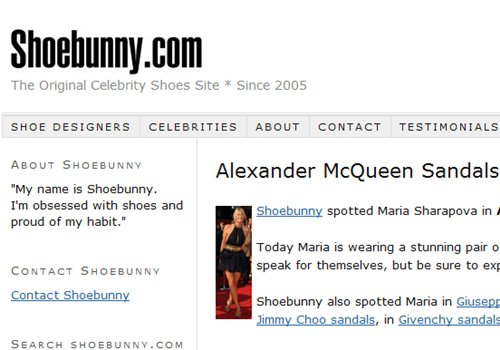 Isn't that a fun name? Shoebunny is the ultimate source for shoes that celebrities love. This is a great blog for knowing what shoes this particular actress or singer wore to this particular event. From the red carpet to the streets, Shoebunny has got eyes on your favorite celebrities' feet.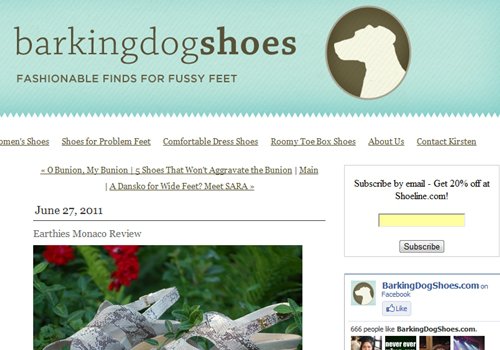 Okay, sky high heels by top designers are fun to look at and all but are they comfortable to wear? If you want a blog that will give you the complete lowdown on the most comfortable shoes out there, Barking Dog Shoes is for you. I consider this one of the best blogs today because it features shoes that we would love to wear and not only dream about or stare at. Barking Dog Shoes is your guide for flats, sporty shoes, roomy shoes, and shoes for problem feet.
Now it's your turn to tell me what your favorite shoe blog is! Is it part of my best shoe blogs list?