If your pets are anything like mine, they will sleep anywhere they choose to. On the sofa, on the bed, in the bed, on clean laundry … and if you buy them their own bed they will just ignore it! But if you feel like being generous – or trying to get across the message that they should sleep in their own bed – then there are some great pet beds available. Have a look at these …
---
1

Dog Bed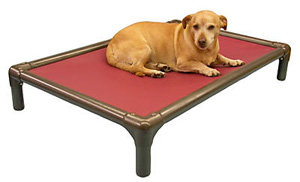 Price: $85 at cgi.ebay.com
I've never seen a pet bed like this – it looks more like a trampoline with its raised bed. Apparently it is resistant to chewing, so if you've got one of those dogs that destroys everything it might be a good bet.
---
2

Heated Bed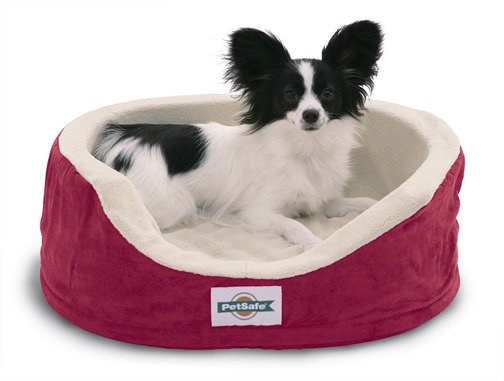 Price: $34.87 at cgi.ebay.com
I don't think I'll be getting one of these, as it would discourage my cats from sleeping at my feet and keeping them warm. However, if you prefer your pets to sleep in their own bed, this heated bed might just encourage them to do so. Luxury!
3

Igloo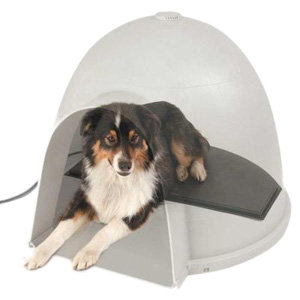 Price: $62.95 at cgi.ebay.com
I'm not sure this is the most stylish model I've ever seen … Still, it looks nice and snug, and a chilly pet will no doubt appreciate the heated pad. Probably best for a conservatory or porch, given the style and size.
---
4

Leopard Print Sofa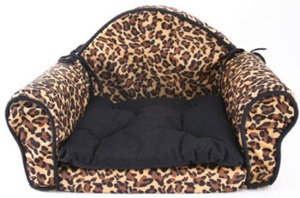 Price: $16.54 at cgi.ebay.com
Leopard print, darling! Simply divine! I'm not sure if this sofa is quite big enough for my Fat Cat to squeeze herself into, but the other two might appreciate the stylish print and elegant design. Or then again they'll probably just sleep on my bed like they always do.
---
5

Nap of Luxury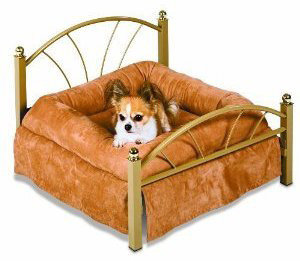 Price: $59.95 at cgi.ebay.com
This is a bit too Paris Hilton for my taste, and you'd have to have one of those tiny dogs that fit into a handbag, as any self-respecting proper dog wouldn't go near it, even if it could fit in. Cats would just laugh. But if you're the kind of person who likes tying pink bows in your Yorkie's hair, you'll love it.
---
6

Collapsible Indoor Pet House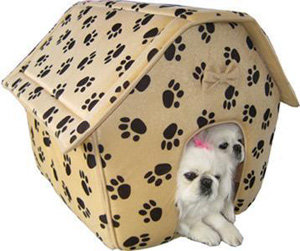 Price: $49.99 at cgi.ebay.com
Now your pet can have its very own home-wthin-a-home (although cats already think they own the place anyway). The oh-so-stylish pawprint is washable (as any pet owner will know, a very good thing).
---
7

Duplex Co-Sleeper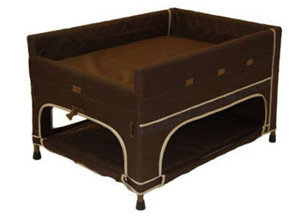 Price: $279.99 at cgi.ebay.com
If you have more money than sense, or a very clingy dog, here's the bed for you. For $280 you can purchase this raised bed that will allow your pet to sleep by your bed at the same level, without actually sleeping ON your bed. Or you could just buy it some sessions with a pet therapist …
---
8

Sleeping Bag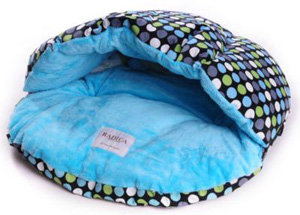 Price: $27.99 at cgi.ebay.com
Now, this one would please my cats, I think, as they love snuggling in and under things (which means they frequently get sat on). They'd love the soft fleecy inside fabric, and I'd probably have to buy one for each of them!
What do your pets think of pet beds? Do they use theirs, or ignore them and sleep where they want? Have you given up trying to stop them sleeping on the human beds?
---
Popular
Related
Recent