The full-skirted trend took off in a big way last season. It's only bound to get bigger. Steering away from body con silhouettes, the full skirt is about being demure with a fun and flirty edge. Below are a few of my favourites.
---
1

River Island Lace Full Skirt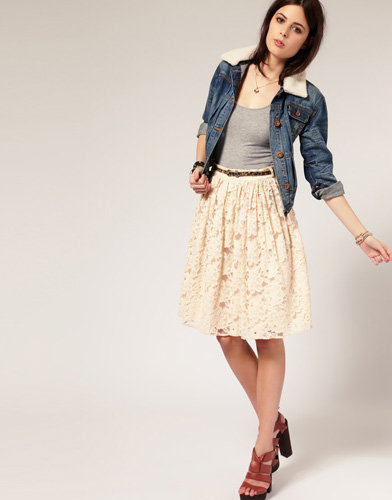 Price: $51.70 at asos.com
Lace has been around for a few seasons now, but it's still as fresh as ever on this skirt. It's very vintage looking, and comes in the loveliest cream colour. Pair it with denim or soft sorbet colours. This is definitely a must for your spring/summer wardrobe.
---
2

ASOS Midi Knitted Skirt with Lace Trim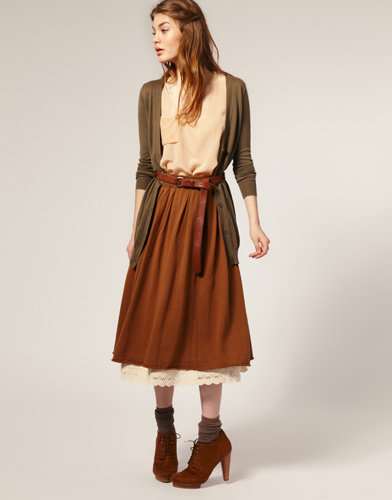 Price: $68.96 at asos.com
The details are what make this skirt so worthwhile. The rich tobacco colour is warm and inviting, and the lace trim adds a delicate touch. Wear this for whenever you want to add a touch of whimsy to your day. Divine!
---
3

ASOS Check Full Skirt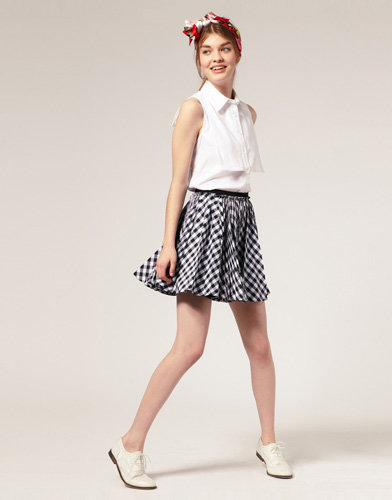 Price: $51.72 at asos.com
This is a shorter length full skirt, but still encapsulates the trend perfectly. In a fun gingham pattern, this skirt is all about old-school prep. Pair it with a button up oxford shirt or polo shirt, and pretend you're on your way to the tennis! If you have the legs for this skirt, I say go for it!
---
4

ASOS Stripe Midi Skirt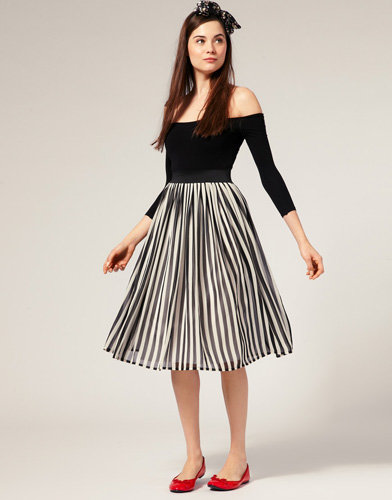 Price: $51.72 at asos.com
Stripes are one trend that tends to stick around. The vertical stripes on this skirt are quite eye-catching. I think that's the detail that really appeals to me about this skirt. Keep it simple with this skirt, but add some colourful accessories to really make your outfit pop!
---
5

Whistles Midi Leather Skirt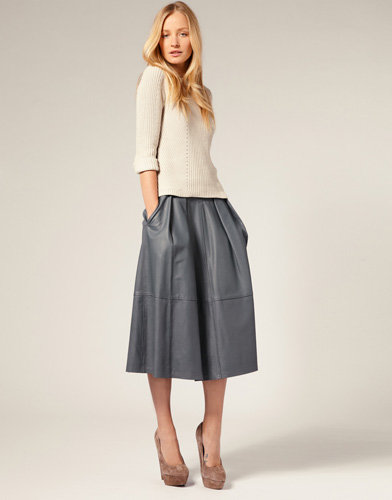 Price: $387.90 at asos.com
You usually associated leather with skimpy clothing. Not so, as it seems. This skirt is a lovely longer length skirt in the most luscious of grey colours. I love the added bonus of side pockets. This is like my dream skirt!
---
6

ASOS WHITE Calf Length Midi Skirt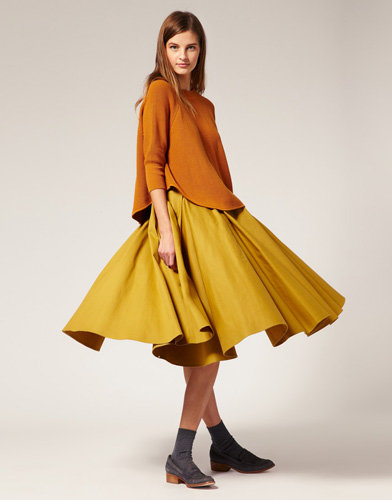 Price: $77.58 at asos.com
I like to assess full skirts on their 'twirl-ability'. This one gets full marks. What's more, it comes in a beautiful, rich olive colour. Wear it with neutrals or go bold with more colour, either way you'll still be making a statement in this skirt.
---
7

River Island PU Full Circle Skirt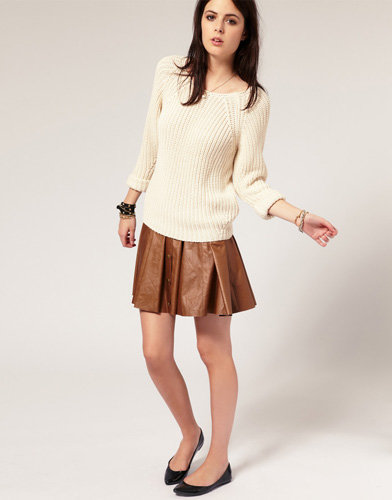 Price: $60.32 at asos.com
Another shorter length skirt, but still daringly demure. The brass press-stud buttons look fantastic set against the tan colour of the skirt. This can easily be part of your transeasonal wardrobe. Wear thick tights underneath during the cooler months, and let your legs do the talking in summer!
---
8

ASOS WHITE Wool Mix Mid Calf Full Skirt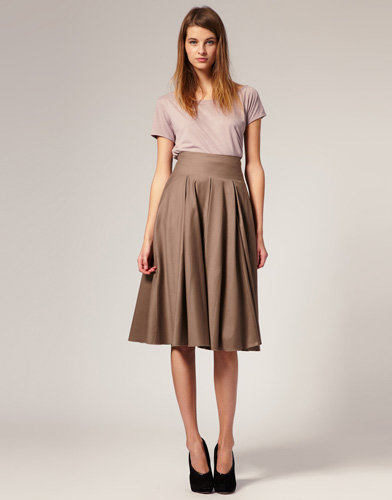 Price: $129.30 at asos.com
This skirt, in a neutral beigey mink colour, is perfect for everyday wear. Team it with a plain t-shirt, or maybe even a printed blouse. I love the wide pleats and wide waistband of this design. The layers of material here are sure to have you feeling fabulous.
If you haven't already, I'd say it's time to consider taking up the full skirt trend. Which of these skirts have you fallen for?
Top Photo Credit: jessieroth
More
---
Comments
Popular
Recent