Hooray for shorts! They're ideal for wearing in the heat of summer, or even for layering over tights and leggings in the winter. Wear them with peep-toe heels, Mary Janes, or oxfords; wear them with tunics or tees or turtlenecks… in other words, wear them with anything, anytime! And did you know winter is a good time to buy shorts… why not? I just found some cute shorts at one of my fave online fashion shops… and here they are!
1

Lovely as a Rose Cream Shorts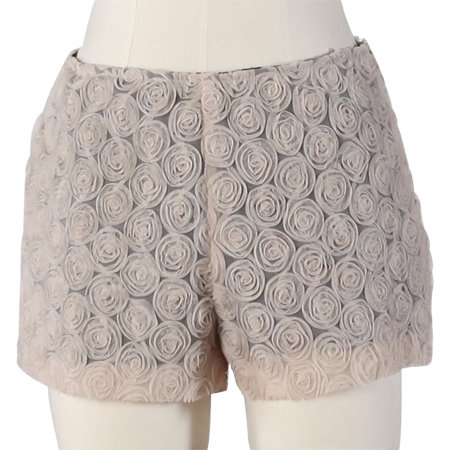 Price: $35.99 at shopruche.com
Can you imagine a better pair of shorts to wear with a menswear-inspired vest, black or grey patterned tights, and a cute pair of patent Mary Janes? They're sheer creamy white, covered in sweet rosettes, with a contrasting black lining. They zip up the side and have elastic at the waist and hems.
2

Spotted from Afar Shorts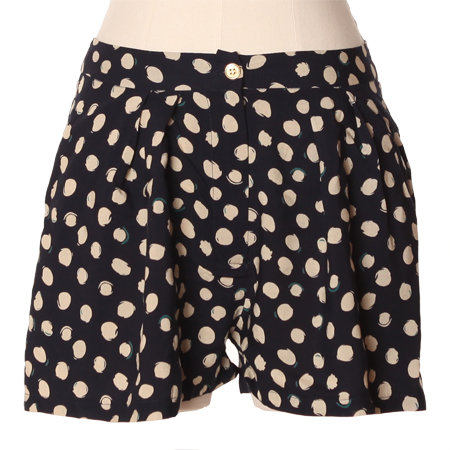 Price: $32.99 at shopruche.com
These drapey rayon shorts are all style. Note the neutral navy background, over-sized creamy white dots, and pale blue detailing. Imagine them with a cute lightweight cardi, dainty lace anklets, and adorable flats.
3

All You Need Grey Shorts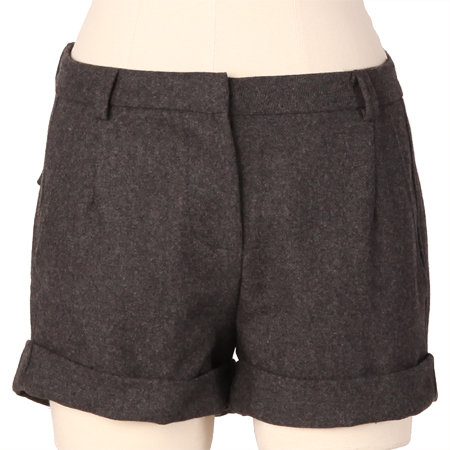 Price: $32.99 at shopruche.com
If you only buy one pair of shorts this year, it should be these. They're made of a gorgeous tweedy grey flannel with a zip fly and cuffed hems. Pair with a sheer blouse, knee socks, and heeled oxfords — they're ideal for wearing as part of a menswear look.
4

Hype for Stripe Shorts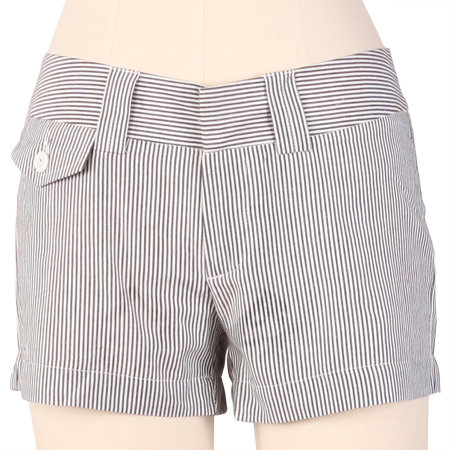 Price: $14.99 at shopruche.com
Yikes, stripes! I love these shorts… they have a slight nautical flair, all done in white and grey stripes, ideal for wearing with a grey top and flip-flops, or with a floppy straw hat and a sleeveless white top. These are strictly summertime shorts, since they look like seersucker…
5

Slouch Pouch Navy Shorts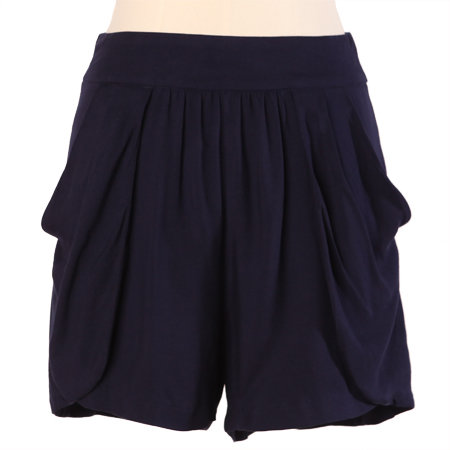 Price: $32.99 at shopruche.com
These shorts are so loose and drapey, they almost look like a shirt. Feel free to wear them as such, with a long-line cardi, knee socks or patterned tights, and a pair of your best shoes. I love the side pockets, built right into the drapes… clever!
6

Tweedy Tweed Shorts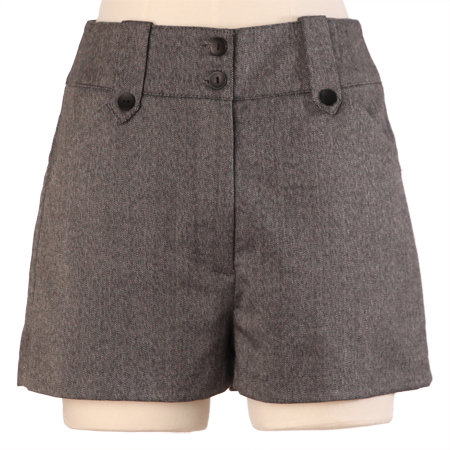 Price: $32.99 at shopruche.com
Looking for a pair of shorts for the office, something that's versatile enough to wear out with the girls after work? Give these a go! They'd look amazing with a sheer, ruffled blouse, menswear vest and patterned tights, or with a sequined top and peep-toe heels. And don't forget a belt, something shiny patent black or brown!
7

Sun Kissed Ruffle Shorts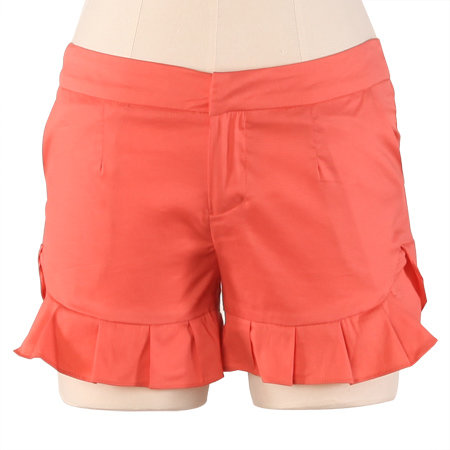 Price: $20.00 at shopruche.com
These burnt orange shorts are so flirty and cute, you won't want to wear anything else! They feature a band of ruffles at each hem, a zip front and four-pocket styling. Wear with a floral print top and brown sandals, or with a cream-colored shell, long-line cardi, anklets, and clogs.
With so many adorable shorts, and so many ways to wear them, even during winter, why would you want to keep them in the back of your closet for half the year? Which of these shorts do you like best, and how would you wear them? Please share!
ree_ama
is soooooo cute =)...