Ever since seeing that iconic final scene in Grease, with John Travolta wearing a Letterman cardigan, I've been a fan of varsity dressing. I think this preppy, clean-cut look is such a nice change from the more gregarious fashion trends of late. Pretend you're back at school with the following varsity inspired garments. It's as simple as throwing on a Letterman cardigan!
1

Forever21 Letterman Contrast Jacket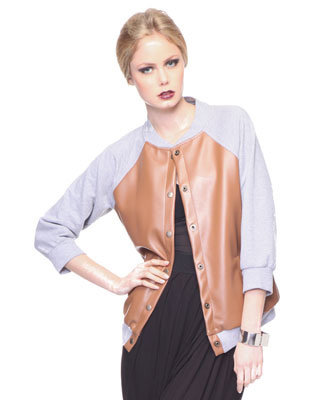 Price: $29.00 at forever21.com
This is such a trendy take on the traditional letterman design. With French terry sleeves and a leatherette construction, you'll definitely be too cool for school in this number. Wear it over a t-shirt dress, or a tank and shorts. I'd love to incorporate something similar into my wardrobe.
2

Forever21 Knit Sleeve Jacket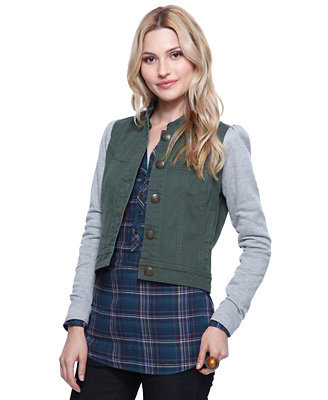 Price: $12.99 at forever21.com
This jacket is old-school prep with a modern twist. The puffed sleeves add a real feminine touch to the design. The antique finish buttons are also a nice design detail. I think that this jacket would be ideal for throwing over a range of outfits. You can't go wrong!
3

Forever21 Letterman Sweater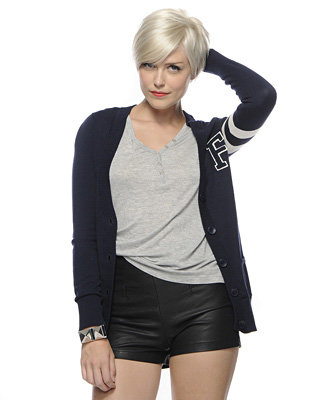 Price: $19.80 at forever21.com
Now this is an iconic Letterman-style piece. The striped sleeve, the collegiate lettering – it just screams varsity prep! The navy and cream colour combination is a classic and will always be on-trend. I think this is a must in any prepster's wardrobe.
4

Forever 21 Varsity Letter Sweater Cardigan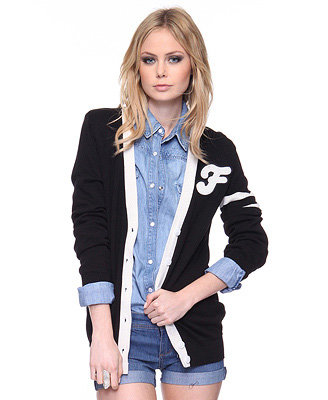 Price: $22.80 at forever21.com
This is a "cuter" version of the previous sweater. The lettering on this cardigan is bolder, and the contrasting trim is far more eye catching. I love the 'boyfriend fit' of this cardigan. It's perfect for those after a slouchy, relaxed fitting garment.
5

Chloe Sevigny for Opening Ceremony Saigon Reversible Jacket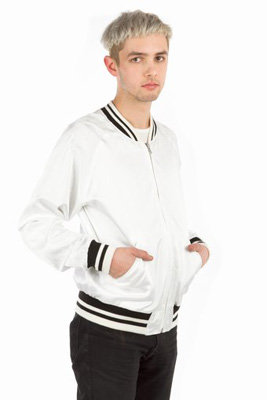 Price: $785.00 at openingceremony.us
This Chloe Sevigny jacket just screams 'cool'. The best part about this jacket is that it's reversible, which means you'll always have a choice of two styles of jacket! It's also a unisex style, which can come in handy. This jacket is fresh and sporty, and is overflowing with street-cred.
6

Carven Cricket Style Cardigan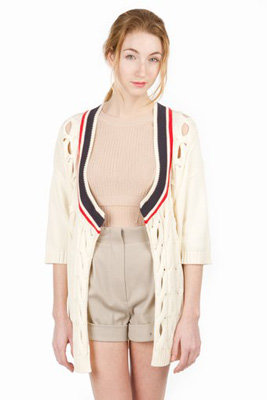 Price: $770.00 at openingceremony.us
If it's an edgier take on varsity-inspired dressing you're after, this just may be your answer. The ecru, blue and red colour combination may be traditional, but the design is very modern. The pieced cabling gives the cardigan a 'holey' appearance, which I think really makes this cardigan stand out. I think this would work perfectly paired with denim, or over a summery dress.
7

Forever21 Vintage UCLA Tee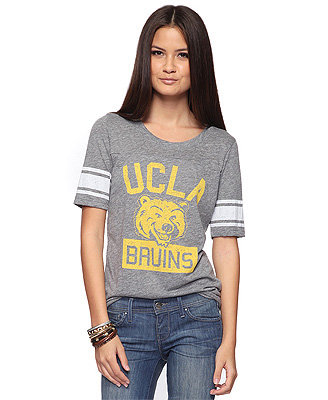 Price: $15.80 at forever21.com
This casual tee is perfect for going about your day to day activities. The relaxed fit and scooped neck make for quite a flattering cut. The varsity striped sleeves and graphics makes for quite a sporty appearance. Wear this tee to show off your sporty side!
What are your thoughts on these pieces? Are you a fan of varsity-inspired clothing, or do you think it is something that should remain on campus only?
Top Photo Credit: cherrystyled