The fashion industry can come across as one of excessive consumption and waste. As people become more wary of the ethical and environmental implications of such a consumer culture, alternative options are becoming more sought after. The fairtrade concept was designed to help producers in developing countries to create better trading conditions and promote sustainability. While it's not an instant fix to the injustices created by modern consumer culture, and the use of the 'fairtrade' label needs to be constantly regulated, buying fairtrade garments is certainly something to consider.
1

Iris Skirt by Annie Greenabelle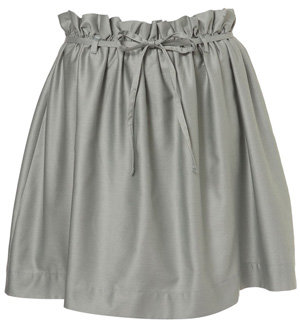 Price: $64.00 at us.topshop.com
As far as fairtrade garments go, this skirt is a very fashionable choice. It is made from fairtrade and organic cotton and is a lovely 'duck egg' colour. It features a paper-bag waist and a matching slim tie-belt. This skirt could be the starting point for many an outfit. Tuck in a cotton singlet and slip on some sandals for something fun and casual, or dress it up with a glitzy top, blazer, and patent wedges.
2

Moto Fairtrade Bleach Was Denim Hotpants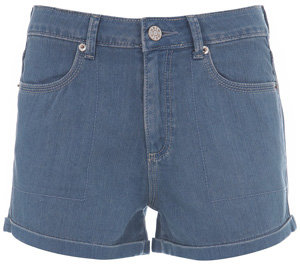 Price: $65.00 at us.topshop.com
These denim shorts are made from fairtrade cotton. The bleached denim creates a soft, faded finish. They feature a double turned hem, zip fly with button, and stitch pocket detailing. Despite being made from fairtrade materials, it is not indicated whether they were produced under fairtrade conditions. This kind of uncertainty can be common when researching fairtrade garments.
3

Nancy Splatter Fair Trade Organic Dress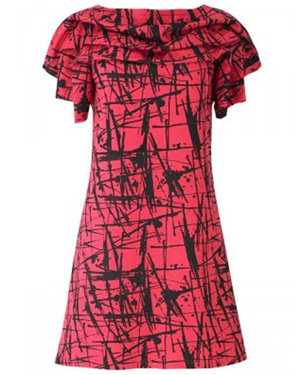 Price: $50.00 at fashion-conscience.com
This dress has an eye-catching splatter print design. The black and red colour combination is bold and lively. This dress features a draped neck, capped sleeves, and sits mid-thigh. This dress would look terrific worn as is, or paired with black tights and leather ankle boots.
4

Bow Blouse by Annie Greenabelle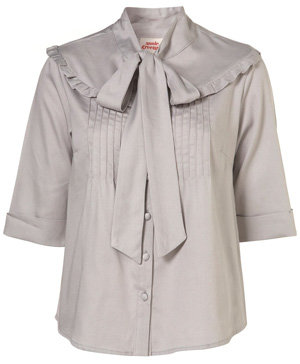 Price: $108.00 at us.topshop.com
Fairtrade garments have long been stigmatised as not being very fashionable. This blouse, however, lays this idea to waste. It is elegant and quite on-trend. This blouse has cropped sleeves, a ruffled yoke, and pintuck detailing at the front. It also features a pussy bow neck. Paired with slim jeans and sky high pumps, this top would be a chic option in any language.
5

Komodo Fair Trade Peacock Zenit Sleeveless Top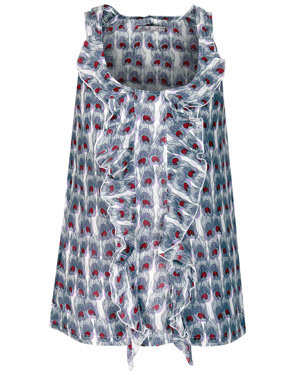 Price: $75.00 at fashion-conscience.com
This top is made from sustainable materials and is Fair Trade made. This top features an attention grabbing peacock print. It also features frill detailing around the neck and down the front of the top. Wear this top with some black tailored pants and a slouchy blazer. Top off the look with patent accessories.
6

Komodo Fair Trade Soleme Linen Trousers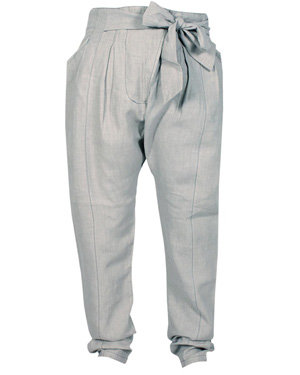 Price: $125.00 at fashion-conscience.com
These trousers feature ties at the ankles and waistband. The self-tie waistband functions quite well as a built-in belt of sorts. These linen trousers are a slouchy and relaxed fit. They'd be a great option for both casual and corporate environments.
7

Open Back Bow Dress by Annie Greenabelle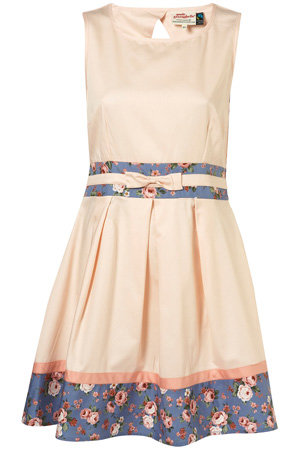 Price: $112.00 at us.topshop.com
This dress is quite feminine and playful. Made from fairtrade and organic cotton, it features contrasting cream and floral materials. It features an open back design and bow detail at the waist. Pair this pretty dress with some ballet flats and neutral accessories for a sweet spring look.
What are your thoughts on the fairtrade process? Do any of the above fairtrade garments catch your eye?