COMMENT
Shower Curtains
. The very phrase suggests practical, boring and dull. It's something that the bathroom needs. Well, it's true that it's an essential item if you have a combined shower/bath, but it doesn't have to be boring! There are some
seriously funky curtains
out there, and I've chosen some of them for you to look at.
1. Black and Grey Leaves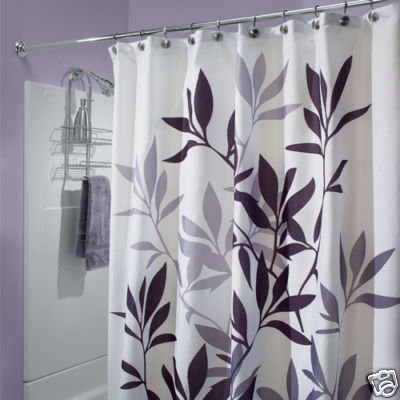 This would look great in a white bathroom, giving just that hint of contrast without being loud. The pattern is very smart, with large black and grey leaves on a white background. Simple and stylish.
Rainbow Circles
Explore more ...