There are some looks that you just can't resist. They look great, or are just so fun, that everybody has to try them...after all, you'd be seriously missing out if you didn't. This year there have been quite a few amazing looks, but after studying the celebs for a while, I've discovered the 7 most unforgettable looks that you must try now...
---
1

Feathers
Bjork's swan dress certainly got her in the news, and in many best and worst dressed lists. What a look...it's so bad, everyone loves it! Feathers have a unique mix of sexiness and elegance which is rarely utilized, but it fits this year perfectly, and it can make you look instantly chic...instead of a dress made of feathers, though, try an accessory with a feather, such as a cute necklace, or putting a fake feather in your hair.
2

Gothic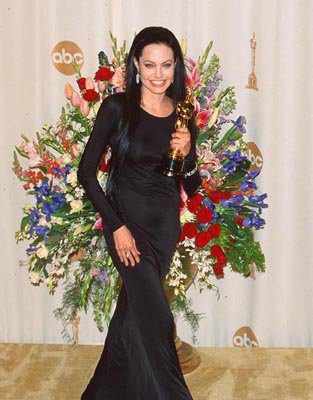 Angelina Jolie does gothic perfectly with this stunning dark Versace dress, long dark hair and dramatic make up...it's a striking look that had her topping the style charts. This is a great look to try if you are going to a formal work event, or something similar, where black is very suitable. Choose a black dress, and black heels, wear your hair down (and dark, of course) and use lashings of mascara. Stunning!
---
3

Masculine with a Feminine Twist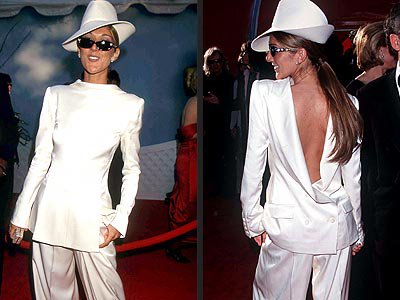 This was a look that was both loved and hated at the time, but it was a very different look in 1999, when CelineDion tried it! Channel the mix of masculine and feminine by wearing a trouser suit with a low cut front, and super high heels. Keep the suit masculine, and leave hair framing natural make up...and avoid the hat.
---
4

Pastel Colours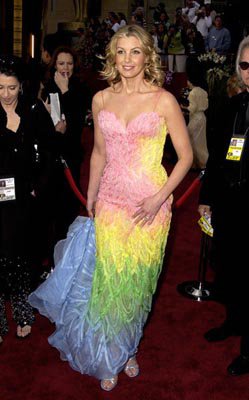 Faith tried her best to nail the pastel colours trend, but this dress is a shocking display of how not to wear it...correct her mistakes by picking one colour, and choosing a feminine dress in that colour. Team with heels and jewellery in a complimenting colour, and soft, girly make up. Perfect.
---
5

Mix and Match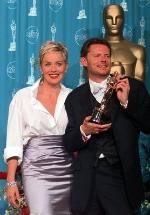 brandhabit.typepad.com
Sharon Stone made this look easy, teaming an expensive Vera Wang skirt with one of her husbands shirts to make the most effortless dressed-down look ever. The key? Choose colours that contrast, and don't think too hard about lines and shapes. As long as the colours go, you'll find it much easier to connect the outfit, and it'll look effortless without looking rubbish.
6

Lingerie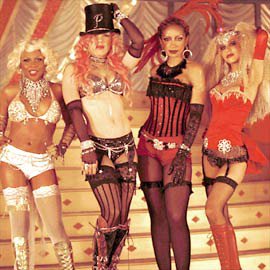 The lingerie look has been around for a while, and is a great way to make a statement. It's all too easy to make the look trashy, though, so avoid exposing any skin. Instead, choose elegant pieces with lace and see through panels, without going bedroom-sexy. Then, keep make up nude, and avoid body glitter and 'after sex' hair at all costs. Sexy, not slutty.
---
7

Themed Outfits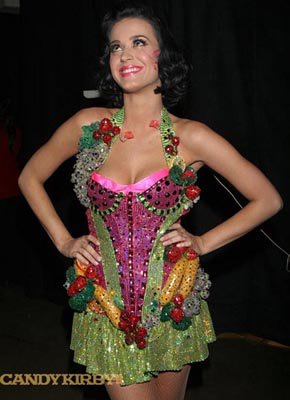 Katy does the fruit theme perfectly here, but to make it work in real life, you need to take away the show girl influence. Choose one statement piece, and team it with neutrals that let it stand out. Not bad clothes, just high quality, nice clothes that compliment it and make you look and feel great, without stealing the show. Skin coloured fish nets and high hemlines should be avoided, and anything this colourful is going to attract some stares, so be warned!
Sometimes, you need to wear something that will make you unforgettable. Rocking a great look at an office event could put you at the front of your bosses mind for promotion, and looking fantastic in front of your boyfriends friends is never going to be a bad thing. Make sure the image you are leaving is a good one, and wear something unusual and unique. Have you spotted an unforgettable look recently? Please tell me about it!
---
Comments
Popular
Related
Recent