Spring is here, and lots of yummy fruits are appearing in the shops. Here are some juice cocktails I've invented. I haven't actually tried most of them, but they sound good …
---
1

Pot Luck - Banana, Apple and Strawberry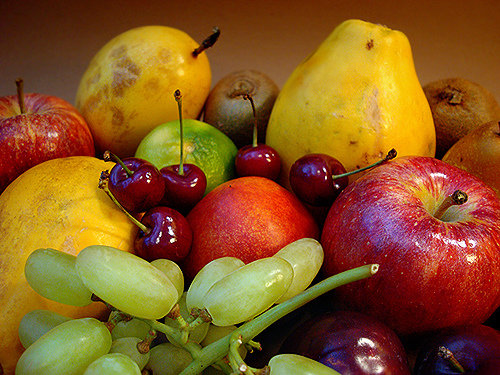 I can vouch for this one, as I tried it in a juice bar soon after I moved to Spain. The reason I picked this combination was that they were the only three fruits I could remember in Spanish! Fortunately it turned out well.
Photo Credit: wagner campelo
2

Red Devil - Raspberry and Melon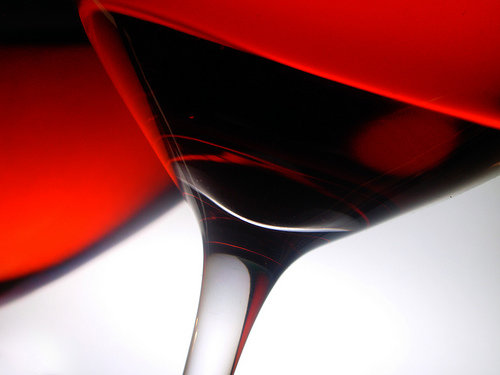 This would make the most gorgeous color, and the melon would counteract the sweetness of the raspberries.
Photo Credit: danichro
---
3

Autumn Harvest – Grape, Apple, and Blackberry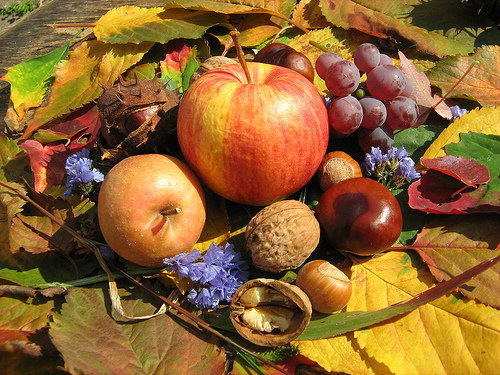 Pick some free blackberries and make them into a juice instead of a pie!
Photo Credit: venkane
---
4

Sunshine - Papaya, Clementine and Lime

Not too heavy on the lime, I suggest; just enough to give a nice kick.
---
5

Summer Fresh - Watermelon, Strawberry and Kiwi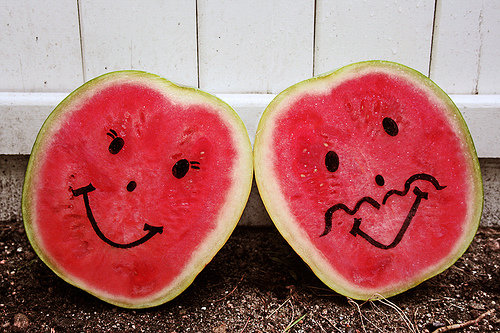 Just the thing for a hot day, with lots of ice.
Photo Credit: boopsie.daisy
---
6

True Blue - Blueberry, Pear and Mango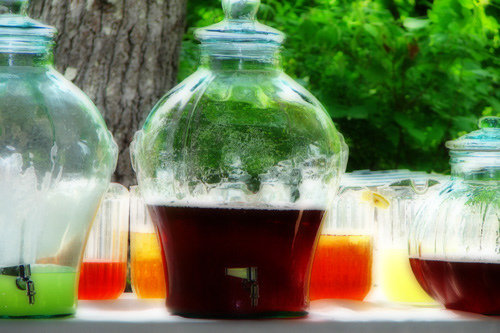 Another beautiful colour combination – or it will resemble a very bad paint mix.
Photo Credit: shadamai
---
7

Lemon Kick - Cherry, Peach and Lemon

I would suggest making some fresh lemonade and then adding the other two juices.

I'd love to know what you think of these recipes. What juice combinations do you swear by?

Top Photo Credit: shadamai
---
Popular
Related
Recent