Humidity, heat, coloring, and the flat-iron… all of these things may seem like part of a vast conspiracy to frizz your hair, but really, they can't be avoided, can they? Even my bone-straight hair will frizz on a humid day, so I've been hunting out new products to help control the frizz. If you're also looking to tame your tresses, I can help. Here's my list of 7 great items for de-frizzing your hair!
---
1

Oscar Blandi Jasmine Oil Serum to Go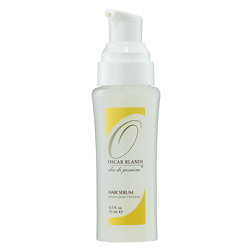 Price: $16.00 at sephora.com
We never plan to have our hair frizz in the middle of the work day, or while we're on a date, but we always seem shocked when it does happen. No more! Keep this half-ounce bottle of Oscar Blandi's miraculous jasmine oil serum in your handbag for frizz emergencies and tame your wayward tresses anywhere, anytime!
---
2

Rene Furterer Myrrhea anti-Frizz Silkening Fluid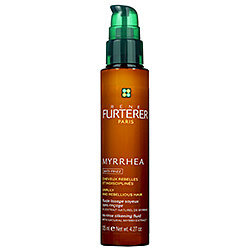 Price: $30.00 at sephora.com
Smooth away the frizz with this "fuzzkill" by Rene Furterer. It's made without parabens, sulfates, dyes, petro-chemicals, and triclosan, so it's safe to use, and the pump dispenser makes it easy to apply, too.
3

Carol's Daughter Mimosa Hair Honey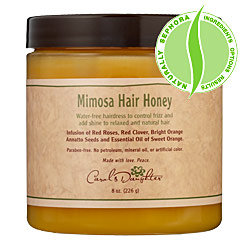 Price: $16.50 at sephora.com
While most pomades will bust frizz, they'll also weigh your hair down and make it flat. But not this one! This pomade is light-weight, made with alkanet root and annatto seeds, and has an amazing citrus scent. It's great for permed hair, or hair that just tends to frizz by the end of the day.
---
4

Fekkai Coiff Perfecteur anti-Frizz Silkening Creme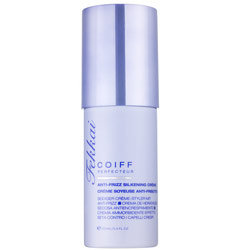 Price: $25.00 at sephora.com
Add a tin smidge of this styling cream to your hair before you blow-dry (or air dry) and you'll notice a dramatic decrease in mid-day frizz. It's especially good for humid days, when you just know that by noon, you'll be a frizzy, fuzzy disaster.
---
5

L'Occitane Aroma Repairing Serum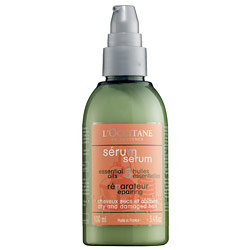 Price: $20.00 at sephora.com
This is far and away my favorite anti-frizz product, because it's also great for giving hair extra shine and bounce without weighing it down, and it smells marvelous! It contains five precious oils: angelica, lavender, geranium, ylang-ylang, and patchouli, all of them working together to purify, soften, and strengthen your hair.
---
6

Ojon Shine & Protect Glossing Mist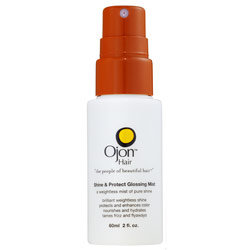 Price: $28.00 at sephora.com
While this spray may seem a little expensive, it's worth every penny — simply put, it just works! It's ultra-light weight and it immediately dismisses frizz and fly-aways, even in high humidity and in the driest of winter air. Amazing!
---
7

Jonathan Condition Weightless Smooth No-Frizz Crème Rinse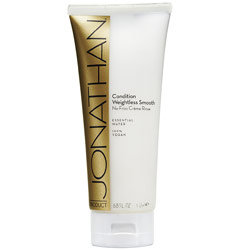 Price: $15.40 at sephora.com
Prevent frizz before you even leave the shower with this rich, lush conditioner. It even keeps color from fading! It's also 100% vegan, and it can shield your hair from environmental damage, too!
I love the L'Occitane serum, and I always keep a small bottle of the Oscar Blandi Jasmine oil in my bag, so I'm always prepared to battle frizz no matter where I am! Does your hair tend to frizz at the least opportune time? Which of these products do you use to tame your tresses? Please let me know!
Top sephora.com
More
---
Comments
Popular
Recent