COMMENT
Christmas gift baskets rarely disappoint. If you are not interested in a single item gift idea and want to explore some of the best gift basket ideas, you're in the right place! The beauty of gift baskets is that you don't have to restrict yourself to any one item; instead, you get to overwhelm the recipient with a number of items. While you can make your own Christmas gift baskets there are some great options to buy that come beautifully put together and with terrific packaging.
1. Chocolate Gift Basket $30 - $150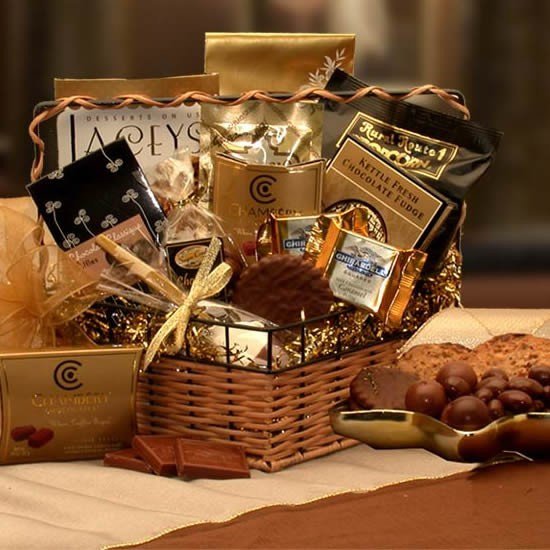 This is definitely one of the classic Christmas gift baskets. Depending on your budget, you can choose between a small number of gourmet chocolates or a large selection that contains regular and gourmet chocolates. In any case, your recipient's sweet tooth will thank you for it.
Fruit Basket - $50 - $65
Explore more ...