Cute and funny stories about babies and parenthood are always awww-inducing. And when they are baby and parenthood stories of celebrities we know and love, they are even better. There is just something about Hollywood parents that make me smile (and even want a kid myself sometimes). Here are five of the most heartwarming stories I found last week.
1

A Girl for Seal and Heidi Klum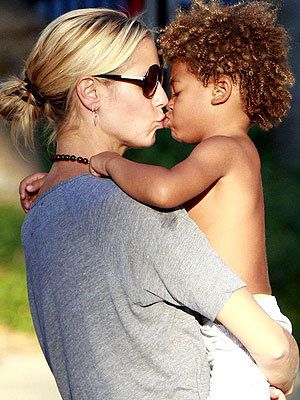 Now this is going to be one incredibly beautiful baby girl. I love the way Heidi and Seal lavish love on their kids as much as I love to gape at the supermodel's dresses at every event she attends. I think I check every paparazzi photo of this family in the playground. And with the addition of a little girl, their playtime pictures will be a lot more interesting and cute!
Photo by: Flynet
2

A Son for Tobey Maguire

Tobey's daughter's name, Ruby Sweetheart, is cute. It sounds very personal and endearing. I wonder what they are going to call their new son. No matter the name, I am sure that he will be thrilled to know that he is now part of a very low-key yet enviable Hollywood family.
3

Jennifer Garner Voted Favorite Celebrity Mom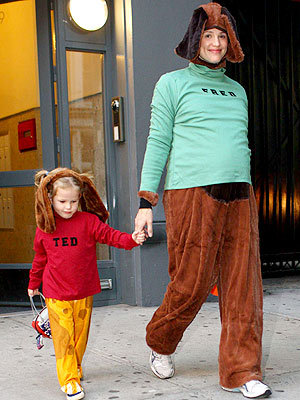 Now I think that this win is well-deserved. In a poll by ParentDish.com for Mothers' Day, Jennifer Garner was voted favorite celebrity mom by readers. I agree with the results. A mother to a child who always has a smile on her face deserve accolades. I don't think I have ever seen a photo of Violet in a terrible mood. Now that does deserve a kudos to the celebrity mom!
Photo by: INF
4

Nia Vardalos Becomes a Mom in 14 Hours

This story just made me very happy. My Big Fat Greek Wedding actress, Nia Vardalos, and her husband have been struglling to have a baby for years. They finally decided to try adoption. In this post, she tells the story about how they were matched to a little girl and took her home overnight. Her story will make you laugh and cry at the same time, I guarantee.
5

Matthew McConaughey's Son is a Flirt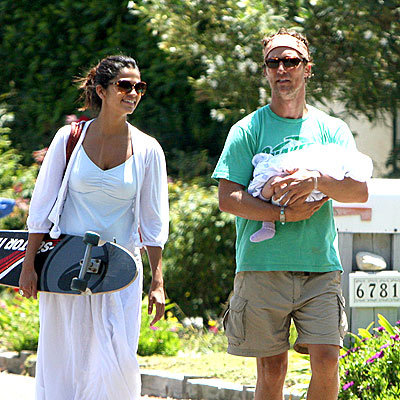 This story is really funny. It's pretty believable, too, as I can just imagine that if there is one actor in Hollywood who can raise a flirt, it would be Matthew. If it were my daughter who Levi petted, I'd already be arranging a marriage! I am pretty sure that Matthew's son will be a catch, what with his genetic heritage and very cool lifestyle.
Photo by: National Photo Group
Top Image by: mrhayata