10 Tips for Spring Nails ...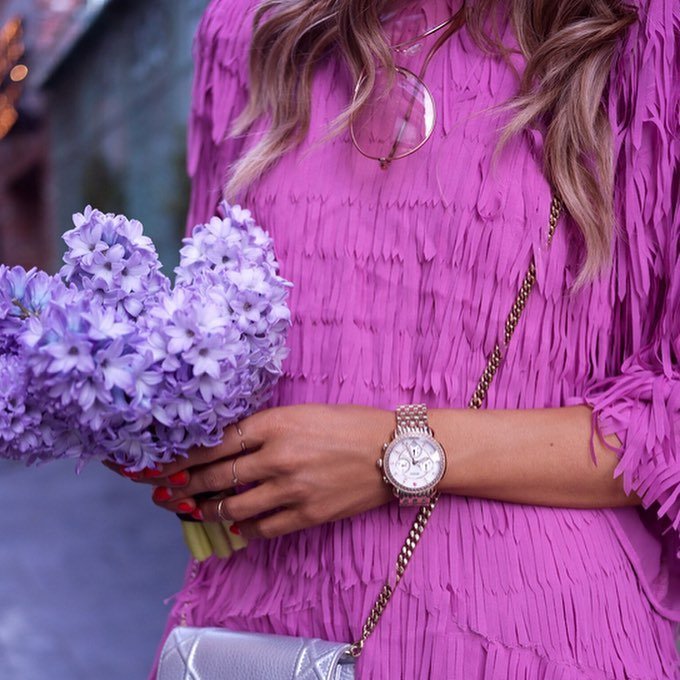 Nail colour is the easiest and cheapest way of updating your look, and this Spring, there has been huge emphasis on nails. They aren't the long and red style that usually decorate the catwalk, though, with designers leaning towards a much more natural, polished look. Here are my top ten tips for getting the look...
asos.com
Using a top coat, such as this one, makes your nails look instantly glossier and healthier. It always makes them less likely to chip, as the colour is more protected. What's not to love?! Just make sure your colour is properly dry before you apply it...
asos.com
To get professional results, you need professional tools, such as a glass nail file. The glass is gentle, which prevents cracking and splitting, and ensures you get no rough edges. It also works a lot faster, and is easier to transport as it won't attract dust and dirt.
asos.com
Nail strengthener is a great secret weapon! I love this one by OPI. Apply it once a week to banish weak and brittle nails, and to make them look generally more healthy. If it doesn't work, you might have a calcium deficiency, or have hereditary weak nails, so make a GPs appointment to get checked over.
asos.com
I love colours like this Barbie Pink... the hottest tip on the catwalk was perfect for making colours such as this look strong, sexy and last! As you paint your nails, go right over the tip and paint the underneath, too. I don't know why this works, but it really does!
Photo Credit: Edmond North Orchestra Boosters
If you don't shape your nails, you are really missing out. This seasons nails are short and a mix of square and oval... avoid long, WAG like nails.
asos.com
I'm always changing the colour of my nails, especially though the Spring collections now available, but I always find I have to rush out and my colour smudges. To prevent this, I've learnt a trick... plunge your nails into ice cold water for a minute, and they'll set instantly.
asos.com
Dark colours like this gorgeous blue might look divine on, but can leave nails looking discoloured and horrid once you've tried to get it off. To beat this, make a mixture of warm water and vinegar or lemon juice, and wash your nails in it for ten to fifteen minutes. It'll gently remove any traces of colour.
Photo Credit: kitschcursive
Keep your favourite nail varnishes in the fridge, and you'll really increase their shelf life. Heat causes the ingredients in them to swell, which makes them go thick and gloopy, and eventually set into the bottle. It can also change their colour. Keeping them cool will make sure you get your money's worth!
sephora.com
This was a tip shared to me from a famous beauty artist, and I've been so grateful ever since! If you suffer from uneven nails, find some ridge filler, and apply it before polish. Make sure you let it dry, and apply your polish straight over it, for a very smooth surface to paint. Or use a polish with the filler built in, like this one!
asos.com
This nail polish remover smells divine, and I always use it to clean my nails. Use it before you paint your nails even if there is no polish on them, as it will get rid of excess oil, and make sure they are in good condition.
Spring nails are easy to create and maintain, and the Spring colour collections are divine! There are some deep shades, but also gorgeous variations on standard pastel colours, and the right colour is an amazing finishing touch to an outfit. Have you got a tip for nail care? Please share it with me!
Top Photo Credit: berthacrowley
{{#comments_count}} Show Commnents ({{comments_count}}) {{/comments_count}}