COMMENT
Has spring finally sprung? If so, then it's time to bring out your flirty dresses and start planning your flower garden! Not sure what to plant? Don't fret! Grab your pretty gardening gloves and peruse my list of the ten flowers to plant this spring... and the best part? They're all perennials, so they'll come back each spring!
1. Black-eyed Susan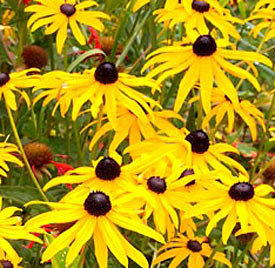 Best in: Full sun to partial shade
This is my mother's favorite flower, so I plant them wheever I move into a new house or flat. They also attract gorgeous colorful butterflies, and they bloom from mid-summer to the end of fall... so bright and lovely!
Shasta Daisies
Explore more ...