You could never get your dream dress for free unless it's a gift. But then, there are tons of wedding freebies that can save you a whole lot of money. These free wedding samples for brides are often the main items or guides to the main thing. Companies offer free invitation samples, Ring sizes, swatches, seed packets, gadgets, and more. All you need to snag these
wedding freebies
is by looking in the right place. Now, you may ask, what are the free wedding things and how do I get them? We've got you covered with an ideal collection. Check out our carefully curated list of free things for brides.
---
1

Vine wrap wedding journal

One of the best ways to save $9 is by getting the free wedding journal from Minted. This gorgeous wedding planning guide helps you stay on top of your game. It comes preprogrammed with tons of timeliness, checklists, and other relevant information. To get these free bridal samples, log on to the Minted website and add the journal to your cart. Include the code "WEDDINGJOURNAL" and proceed to check out. Shipping is absolutely free.
---
2

Free ring sizer

One of the best freebies for brides is the ring sizer. If you don't know your ring size, companies like Moissanite and Blue Nile offer plastic ring sizers that help you buy the perfect ring. Simply visit their websites and make a request. There are no payments attached and you'll get them in the mail. However, while Moissanite delivers in 5 to 10 business days, Blue Nile delivers in 4 to 10 weeks or longer.
Trendinig Stories
More Stories ...
3

Wedding invitation kit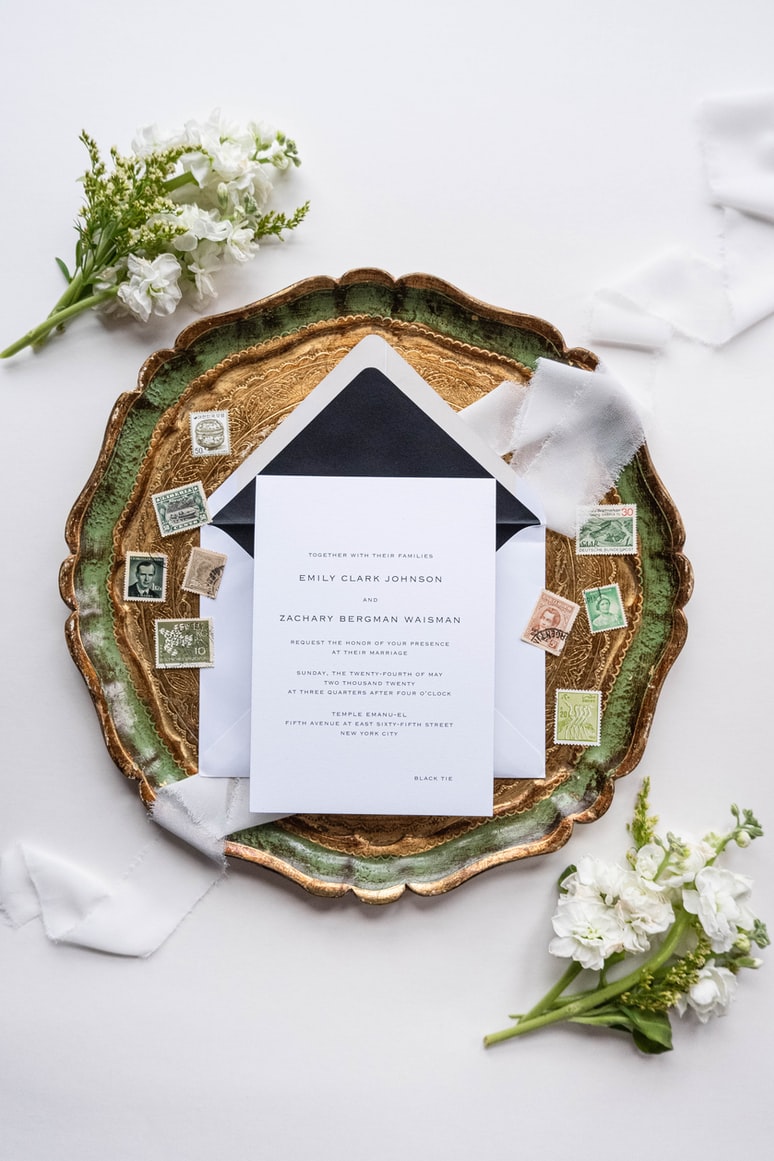 The free wedding kits from Paper Culture couldn't come at a better time. While preparing for the wedding, choosing the wedding invitation style and personalizing them is a task. However, this isn't something you want to mull over for a long time. The kit contains stunning designs, plush paper, and eco-friendly materials that help you create magic. This offer is for only the United States and shipping is free within five to ten business days.
---
4

Ribbons, papers, and invite samples

Do you want to feel the quality of your paper and Ribbons before ordering them? Custom Paper makes it possible from the comfort of your home. Visit the website, request the items, and put in your shipping information in the United States only. You'll get your order in a heartbeat. A little caveat is that Custom Paper gives only free single invite samples.
---
5

Wedding seed packet sample

Do you want to have a feel of seeds blooming into flowers? Get the idea with the wedding seed packets from WeddingPackets. These packet samples have no seeds in them but gives you a general feel of what you'll get at the wedding. Log in to the website and make your order. It is one set per household in the United States only and may take up to ten weeks to deliver. Shipping and delivery are solely at the company's discretion.
---
6

Cuisinart popcorn maker

Free Wedding samples don't get better than electronic gadgets. To get the Cuisinart popcorn maker, create a wedding registry on William Sonoma and add up to $150 items of Cuisinart products. Then print out this coupon pdf and send it to the coupon address. Viola! You get a popcorn maker perfect for your movie nights and fun get-togethers.
---
7

Wedding invitation samples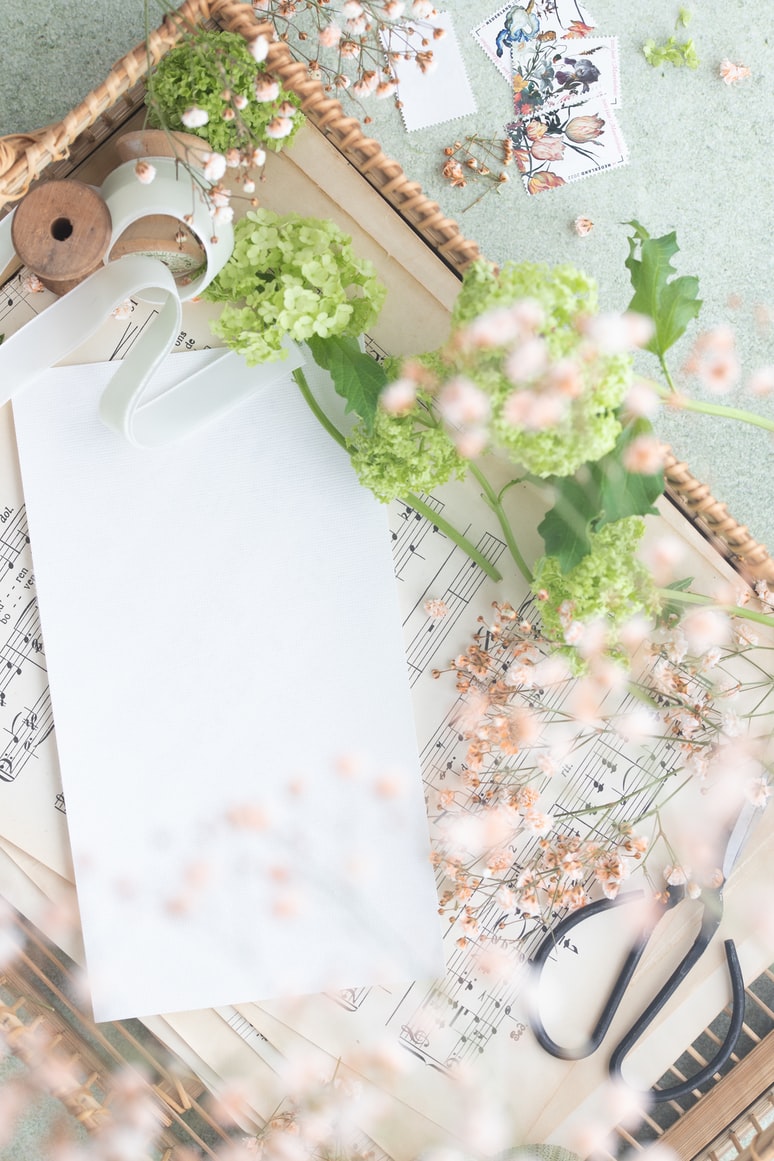 If you want something different than the regular invitation suites, Investite would send you free samples. Their products are laser printed and already assembled. However, if you want the paper swatches, they are available too. Get the best ideas on invites, thank you cards, save the date, and ceremony program Stationery at no cost. Just visit the website and make your choice for US residents only.
---
8

$10 Walmart grocery discount on every $50+ purchase

Looking for ways to save money? Get free wedding favor samples when you shop at Walmart. Log onto the website and create an account. Fill your cart with $50 worth of items and hit checkout. Click on "Add A Promo Code" and include your unique code given when you registered. And you'll get an automatic $10 discount. The offer is valid to only new users that reside in the United States. It is also a one-time offer while stocks last.
---
9

Foundation samples

If you're on the hunt for free wedding makeup samples, check Sephora. Sephora is offering some of their Best Skin Ever Foundation to brides. Do you know why this is good news? Ladies often find it difficult to get their foundation shades or buy the wrong ones. But this is one mistake you don't want to make on your wedding day. So log onto the website, get all the free samples, and experiment. When you get the perfect shade, order for big sizes.
---
10

Afarose bridal swatches

Looking for the perfect wedding day freebies? Afarose parades an elegant collection of beautiful bridal dresses and outfits for the bride's mom and bridesmaids. When you sign up (which is free), you're instantly updated to the Afarose VIP Club. There you will get many benefits from discounts to swatches and more. To claim this, register on the website, enter your details, request swatches, and a VIP upgrade.

Get all the wedding freebies you wish for by going through our list. From make-up to favors, dress showcases, swatches, invites, and more, we've got you covered. Check them out, follow the guidelines, and fill your cart with free wedding things.




Author: Kate Motina

Kate heads the

Wedding Forward

content department. She's an expert on wedding showers, honeymoon plans, destination weddings, photography, videos, and themes. Give her a wedding vision and she will give you a perfect wedding plan from her fingertips. She also has her unique articles on the site. She is a health and fitness enthusiast, and she's crazy about photography!
---
Popular
Related
Recent