Wedding Theme Idea: Scuba Wedding ...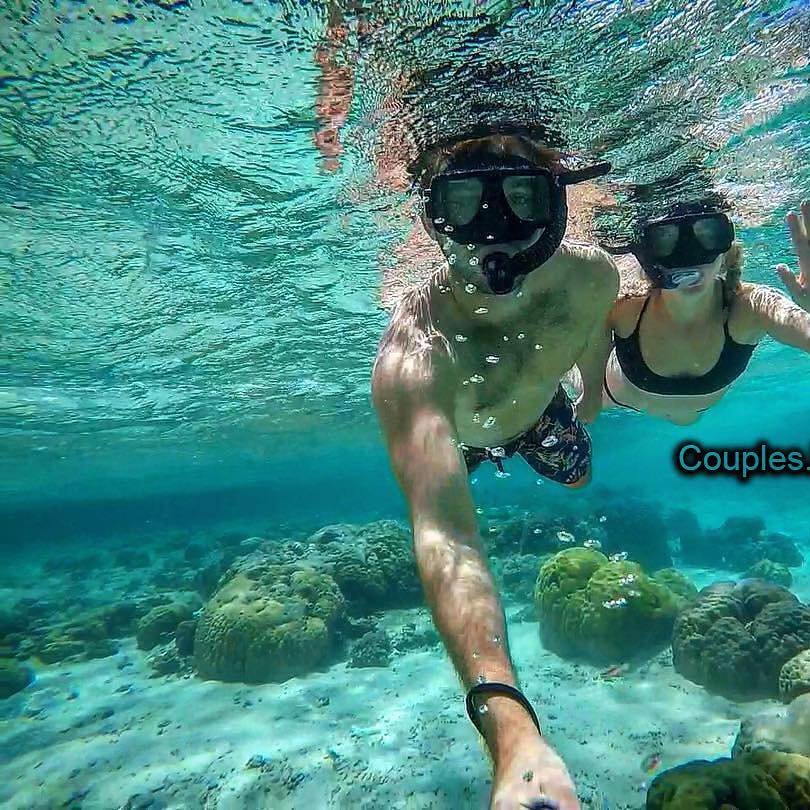 You and your spouse-to-be have a deep connection with the water? Keen divers, I hear? Why not have an underwater or scuba wedding just like Julie and Angelo McAlee?
Location & date of wedding: Underwater at Dry Rocks Reef, Pennekamp Coral Reef State Park, Florida
We met in a dive class, and after all of the diving we had done together, it seemed like the thing that expressed something very important to us both.
**Our biggest challenge: **Our biggest challenge was the fact that none of the parents involved dive, and none of them liked the idea that we were getting married underwater. We rented a glass-bottomed boat and had part of the wedding onboard, then put on our dive gear and descended to finish the ceremony underwater. Having a glass-bottomed boat allowed us to give access to some of our friends and family who otherwise would have felt excluded, while we got to keep our sense of individuality.
More photos after the jump!
ouroneheart.com title='underwater-wedding-ceremony.jpg'> ouroneheart.com title='underwater-wedding-ceremony2.jpg'> ouroneheart.com title='underwater-wedding-ceremony3.jpg'>
People don't always react well initially when they hear about a wedding that is outside what they consider a "regular" wedding. Those are the same people who said to us later how great they thought it was that we did something so unique.
My favorite moment: After being so stubborn that we would have an underwater wedding, I have to admit that my favorite moment from the wedding was actually being at the reception with our friends and family gathered around. When the wedding was going on and everything was busy, I didn't get to really enjoy having everyone together like that. It was only when we had a lull during the reception that I was overwhelmed that everyone had come to be there for us… even though most of them were seasick during the wedding!
Read more of their story HERE.
Via Julie and Angelo's underwater wedding
{{#comments_count}} Show Commnents ({{comments_count}}) {{/comments_count}}