Are you too on the market for the best cordless vacuum cleaner? Look no further, after finishing this article, you'll know exactly what you need and where to get it!
But let's start from the beginning: did you know that an average American is spending over 6 hrs weekly on cleaning their home? It's over 324 hours of cleaning per year and the number only grows for couples living together, families with young children, large families and so on. If this number did not scare you, let's do a little more elementary school math and divide it by 8 hours - your average workday. It comes down to 40 full work days per year solely dedicated to cleaning your home - and that's just for single people living alone!
Now, since we can not eliminate our chores such as vacuuming, washing floors, dusting, organizing etc., we can, however, use new technologies available today and cut the time in half. From accidental spills in the kitchen, to major messes created by our little ones or our pets, an excellent vacuum cleaner will be what the doctor ordered. After searching among multiple options available on the market today, it's safe to say that Robotic Dyad Vacuum is the best vacuum cleaner and it is all you and your family need to keep your home clean.
Let's take a look at what makes this particular wet-dry vacuum cleaner stand out. With 8 year experience, Roborock created the ultimate wet-dry cordless vacuum cleaner that outperforms its rivals on all accounts. Let's take a closer look:
1

DyadPower Technology
Roborock developed a new DyadPower technology, which means that two motors operate independently to power three rollers, one in the front and two in the back, allowing the cleaning system to rotate in opposite directions. This one-of-a-kind combination enables Dyad to efficiently lift both wet and dry messes in a single go. Now, we are sure you all know how messy cooking can be, whether you are a seasoned chef or a parent making a simple breakfast. If you are looking for a vacuum that can clean up wet and dry mess at once - like spilled morning cereal with milk or coffee spills with crumbs - look no further. DyadPower technology makes it possible to clean up any combination of mess at one smooth motion.

2

Spotless Cleaning Everywhere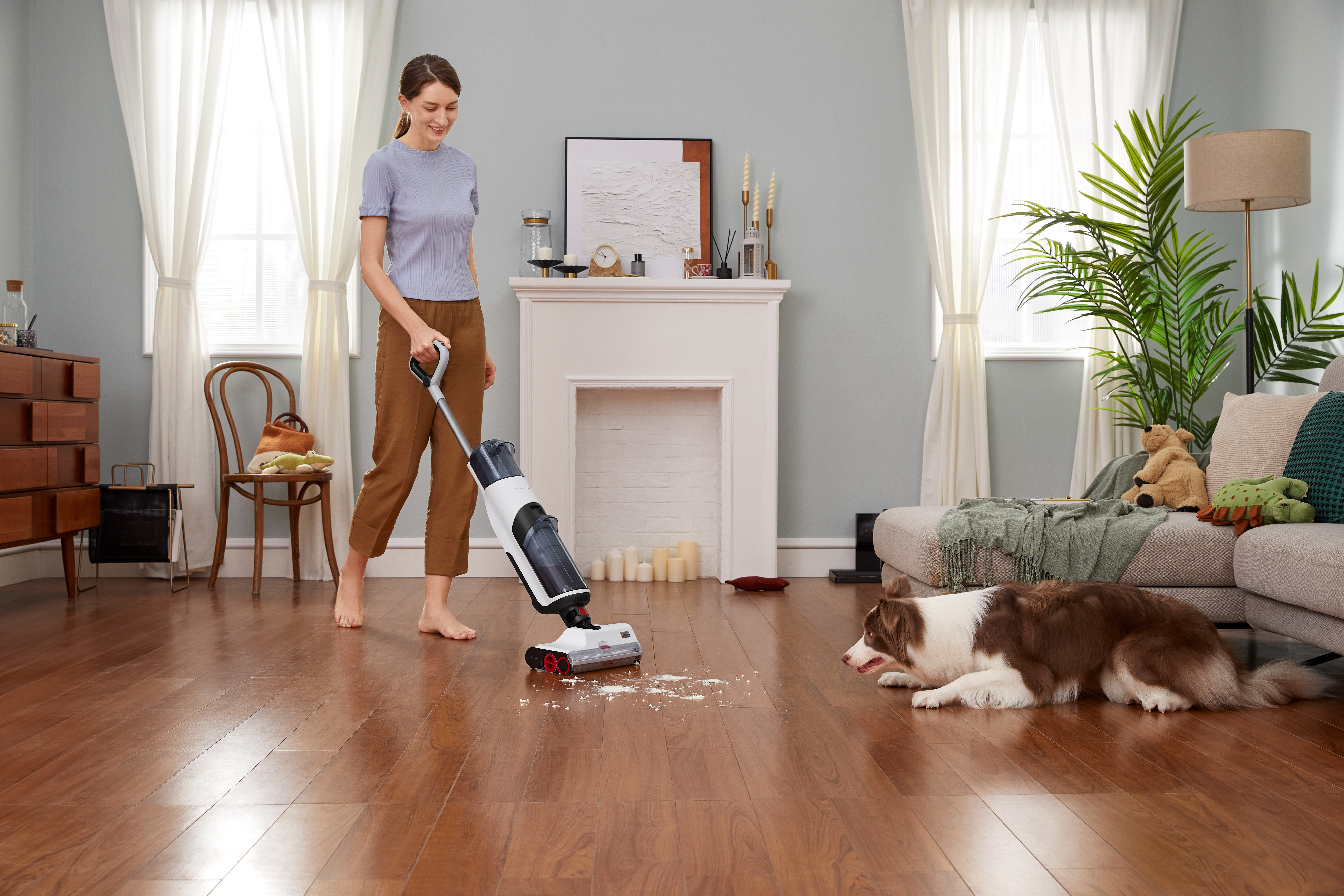 As everyone knows, edges are the most challenging cleaning areas. With Roborock's new product, cleaning from edge to edge is no longer an issue. Dyad cleans thoroughly along edges to get hard-to-reach dust and debris in the corners and along the walls. It has two rear rollers that span the width of the head. This technology will leave the entire floor spotless. It's ideal for hard-to-get messes like spilled baking flour, makeup powder scattered over your bathroom floor, scattered soil from a tipped over plant, you name it. We are sure any pet owner can relate to the last scenario!
Sunshine and blue skies bring positivity and joy and it's important for every woman to take full advantage of it. Even when stuck indoors, it's still possible to enjoy some good vibes. Check out these unique tips on how to make the most of the weather right at your home. Let's celebrate every beautiful day, no matter where we are.
3

Adaptive Cleaning Intelligence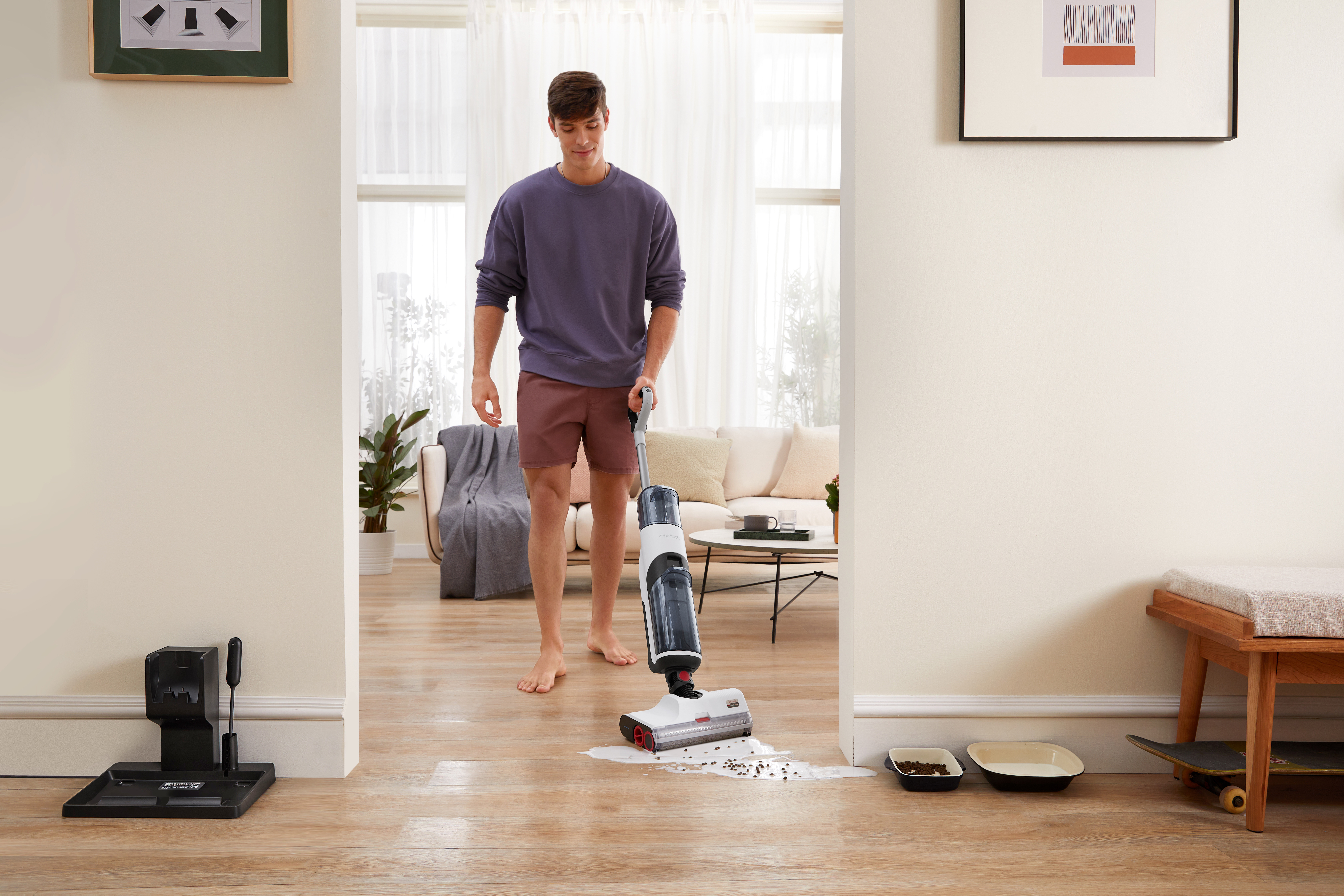 This feature takes cleaning to another level. If you thought that AI is used only in high tech products, you'll be pleasantly surprised! Dyad detects tough stains and increases water flow and suction power automatically for better cleaning results. This function is our personal favorite! As any family with children knows, after-meal clean ups, with a combination of crumbs, stepped over rice, pasta or stepped on potatoes can take a lot of time to clean up properly. With adaptive cleaning intelligence of Roborock's new vacuum cleaner, this various intensity mess is cleaned up at one smooth go. How genius is that!
4

Wet Messes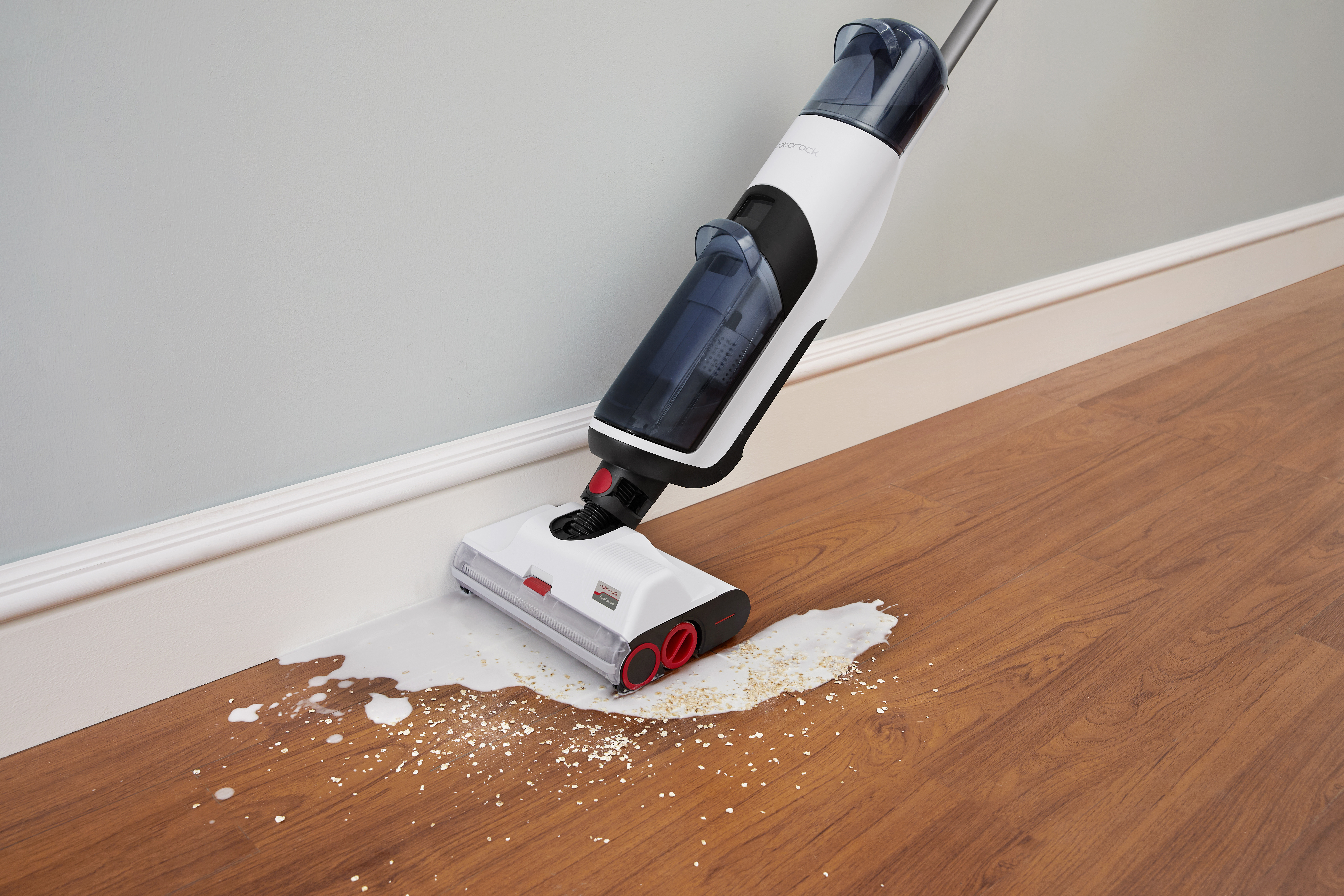 Messes from spilled water or drinks are the most unpleasant to deal with. From spilled morning coffee to sticky spilled soft drinks and juices, there is nothing Roborock Dyad vacuum cleaner can not handle. Thankfully, Dyad suctions wet messes into its 620 ml dirty water tank while simultaneously releasing fresh water onto the floor and actively removing dirt with its rollers. Ideal for all those orange juice spills during busy mornings! Its multi-purpose features make it simple to clean up any wet messes - spilled juice, coffee, milk and larger particles like cereal are all cleaned up simultaneously. Bravo!
Thank you for sharing your thoughts!
Your voice matters to us. Happy reading!
5

Self Cleaning? Yes, Please!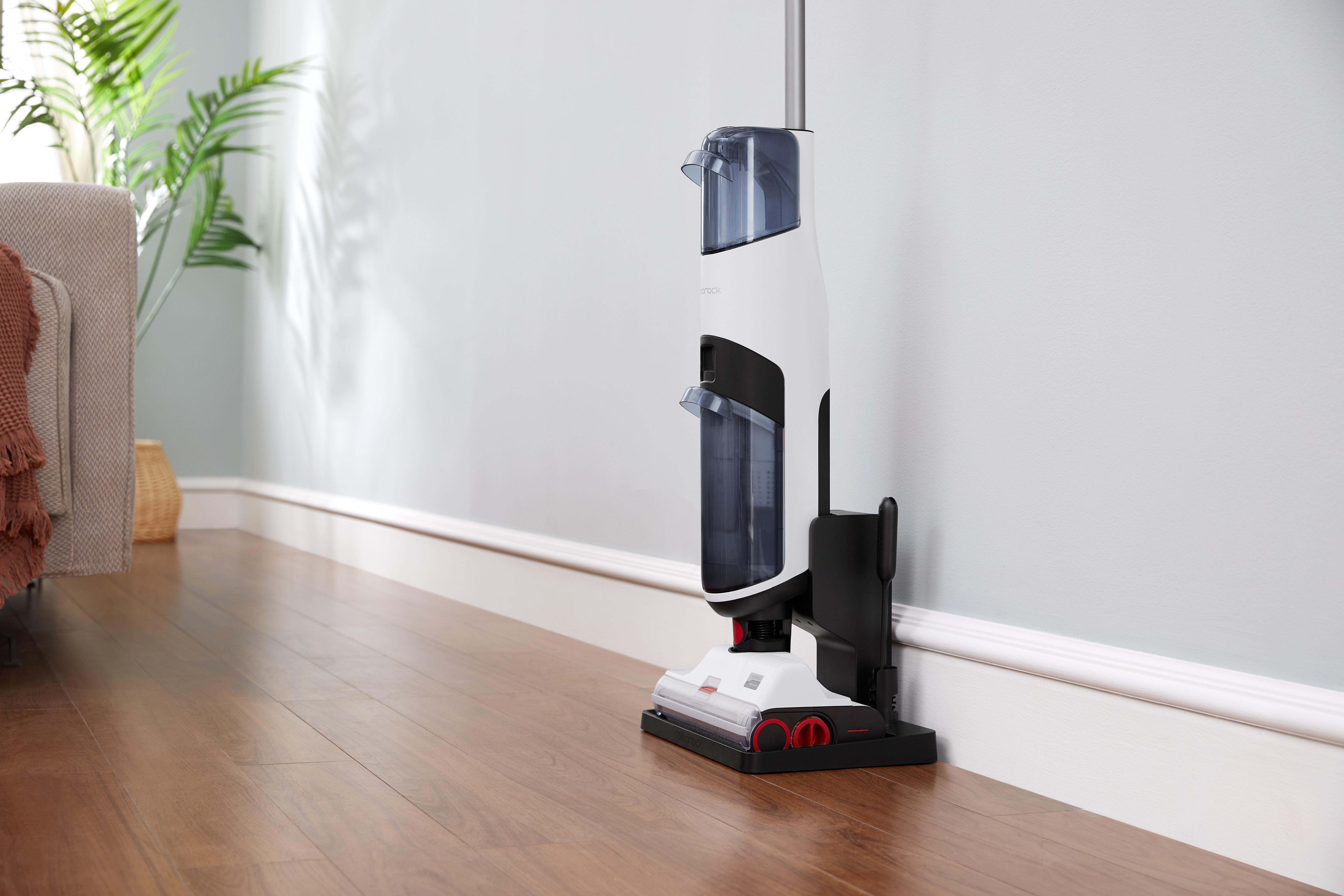 Nothing is less gratifying than cleaning the object with which you've just cleaned. Fortunately, for added convenience, the rollers clean themselves automatically. What a great feature to have especially for those nights when the party is over and your floor is covered with everything - from crumbs and rice to glitter and confetti, I am sure everyone can appreciate this extra feature, once the house is clean, your vacuum can take care of itself.
6

Large Surfaces? No problem!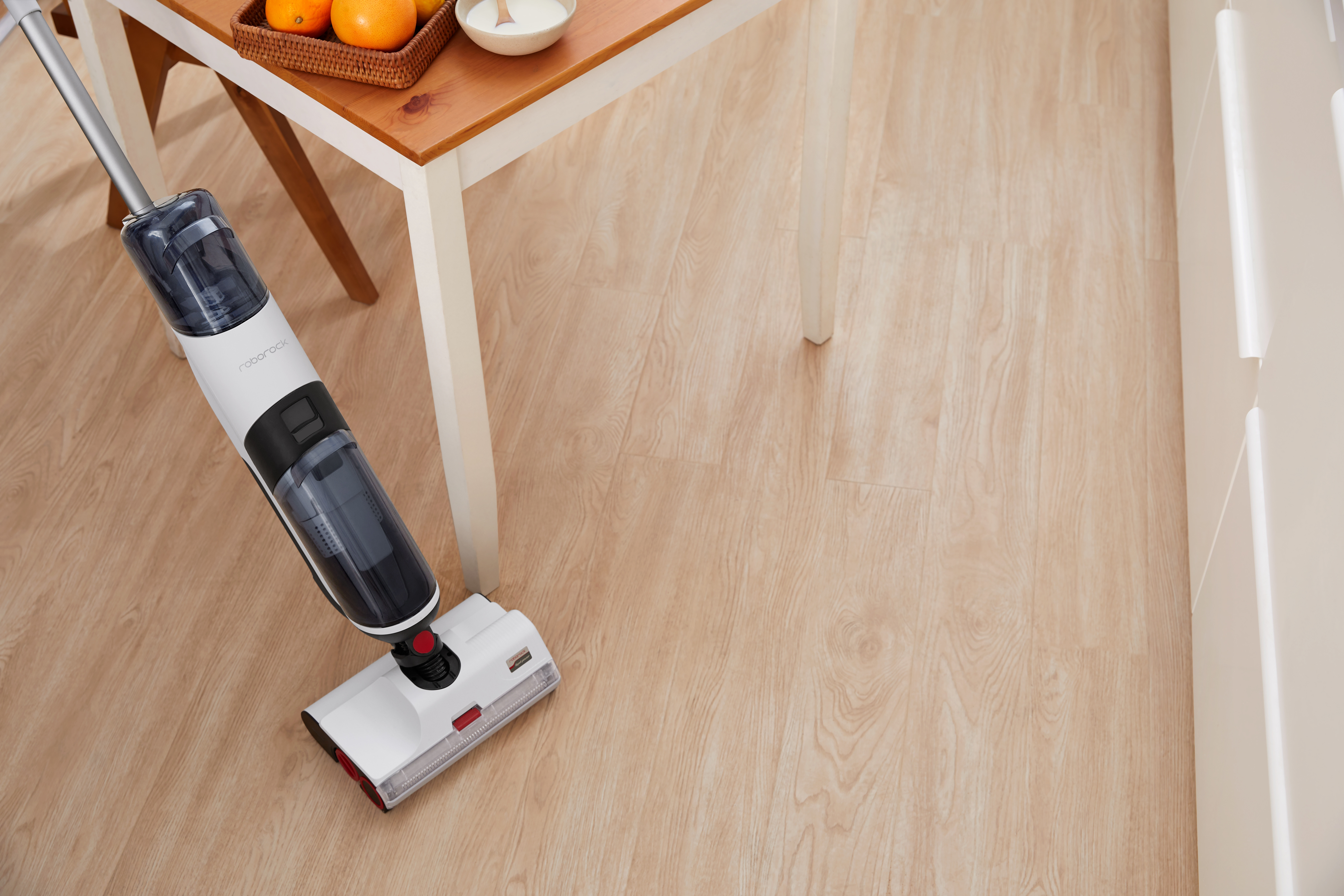 Most houses in the USA span over 3000 square feet, which makes it essential for a cordless vacuum to have a long lasting battery. A 5000 mAh high-capacity battery can run nonstop for up to 35 minutes while cleaning up to 3056 sqft. Basically, the charge will allow you to vacuum all your living spaces at one go. You can finally forget about looking for the closest electrical socket, turning your vacuum off and on as you change the sockets going from room to room. With Roborock Dyad Vacuum Cleaner you just keep going - covering the entire area in the shortest possible time. Sounds perfect to us!
7

Where to Get Your Own Roborock Dyad Vacuum Cleaner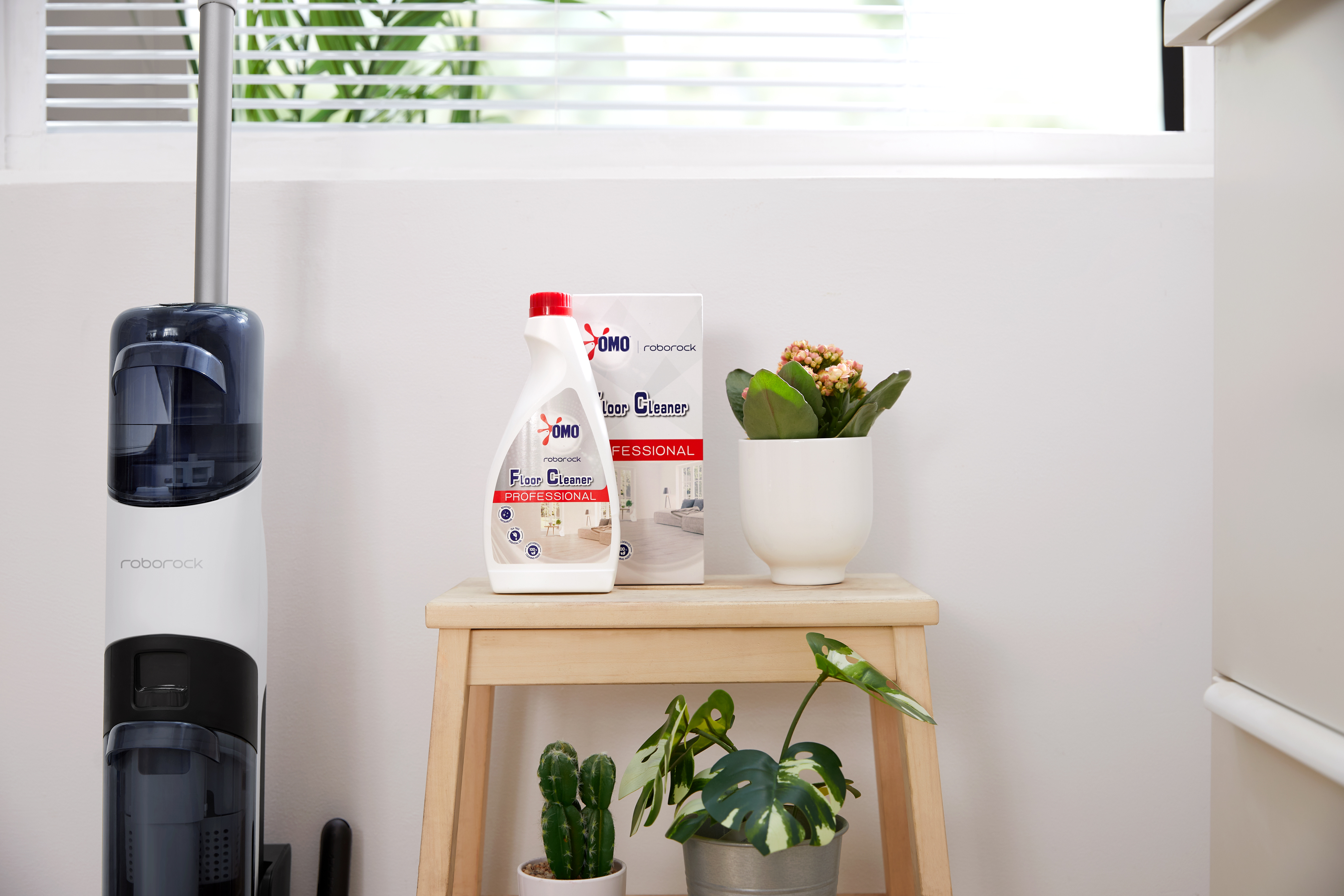 Roborock Dyad vacuum cleaner is finally available in the U.S. You can choose to purchase from Amazon or you can opt for the purchase from Roborock's online store for a full experience - regardless where you buy, you absolutely must take advantage of the 8 year anniversary sale NOW and get it for only $359.99 as opposed to the standard $449.99 price.
This incredible dry-wet cordless vacuum cleaner will serve you and your family for many years to come and cut your cleaning time in half giving you the opportunity to do more of the things you love.
Roborock Dyad Vacuum Cleaner - is the ultimate cleaning helper every family needs in their lives. So what are you waiting for?