As a new mom, I'm constantly seeking the best products for my baby, especially when it comes to diapers. My ideal diaper would be comfortable for my baby, eco-friendly, and safe for the sensitive skin. Thus, I was on a constant search for the best diaper for my baby, and luckily I found Momcozy's new bamboo diaper and tested it in real life scenarios!
The Momcozy Bamboo Diaper has a multitude of distinctive features that set it apart from other diapers on the market. Primarily, this diaper is made from natural ingredients, ensuring a production process free from harmful chemicals that could irritate our baby's tender skin. This aspect is particularly important for environmentally-conscious parents seeking eco-friendly and safe products for babies.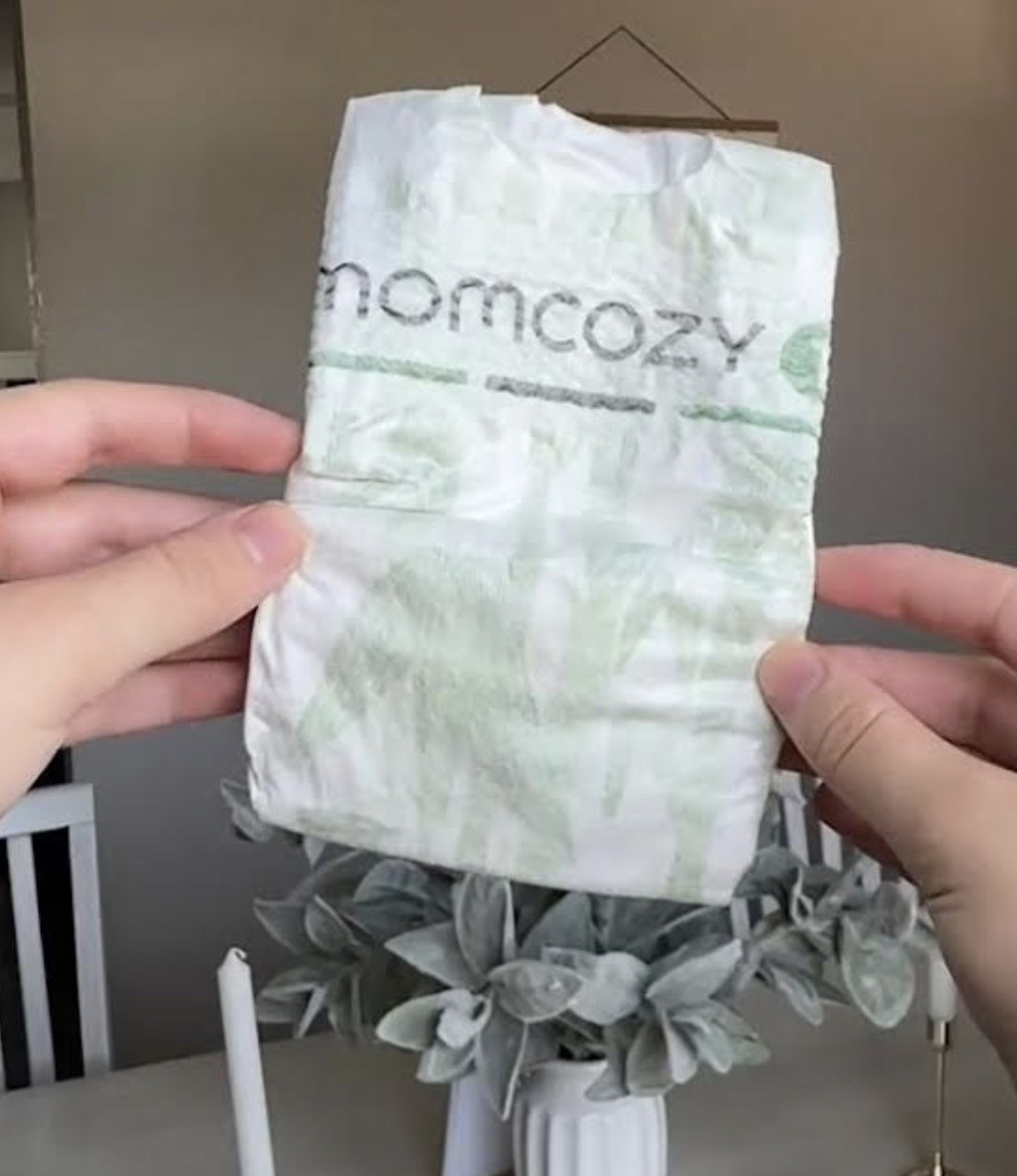 Alongside their natural care and comfort properties, Momcozy Bamboo Diapers possess natural antibacterial qualities, thanks to the inclusion of bamboo kun, a natural antibacterial agent. Bamboo kun, a plant extract, inhibits bacterial growth, known to cause diaper rash in babies. This attribute is critical for new or inexperienced parents who might not be aware of how to effectively prevent and manage diaper rash. With Momcozy Bamboo Diapers, parents can have peace of mind, knowing their babies are safeguarded against harmful bacteria that may lead to diaper rash.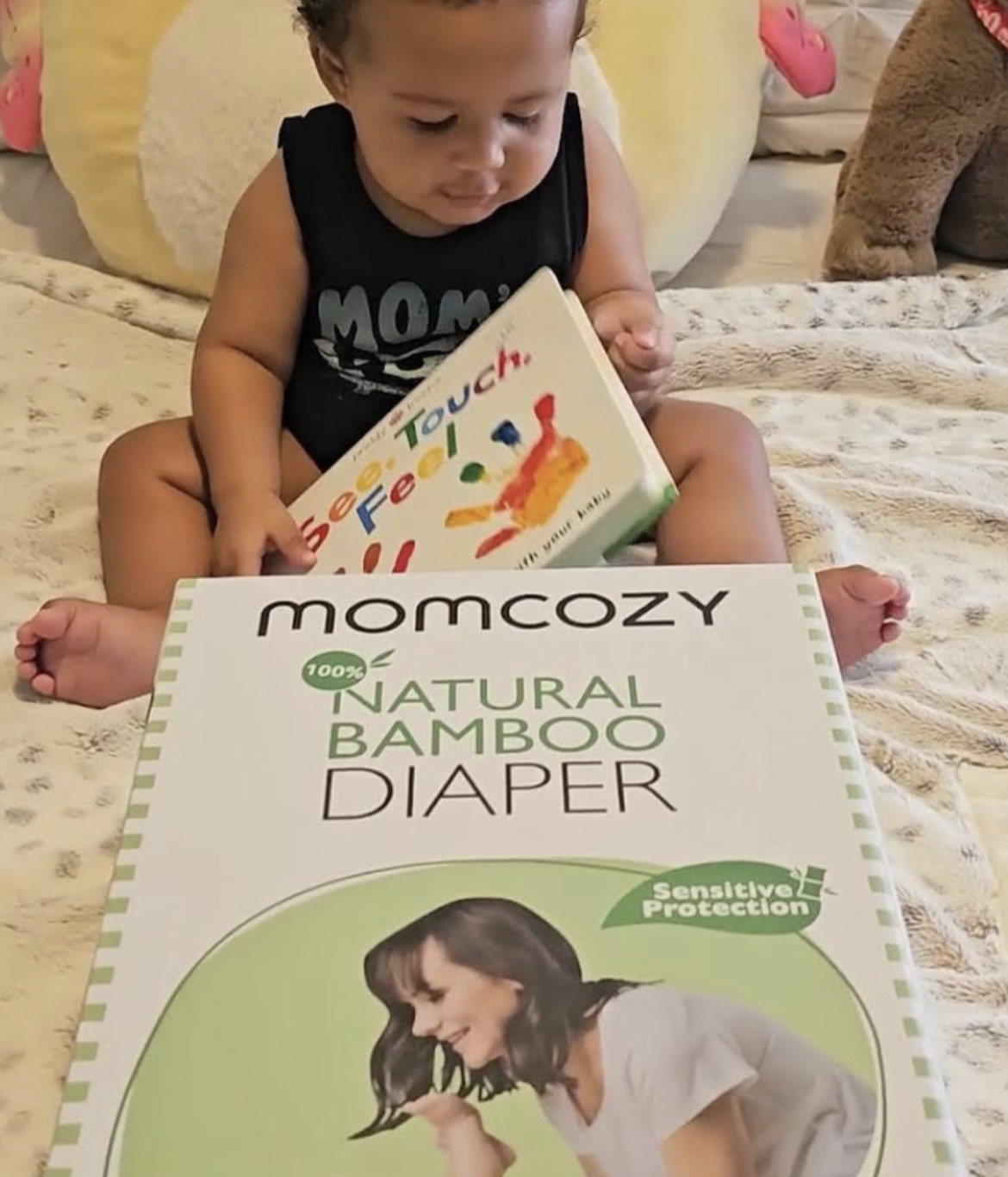 Furthermore, Momcozy Bamboo Diapers are highly breathable, a feature attributed to the use of bamboo fiber, also known as the "breathing" fiber. This characteristic allows air to circulate freely, maintaining your baby's bottom dry and comfortable, even during hot summer months. The diapers also showcase an innovative SuperbDry core that retains liquids for up to 12 hours, ensuring our baby remains dry and comfortable throughout the day. What's worth noticing is that, while I was testing out these diapers, I could feel a little moist on the outer cover, which I believe is due to the exceptional breathability of bamboo fiber itself.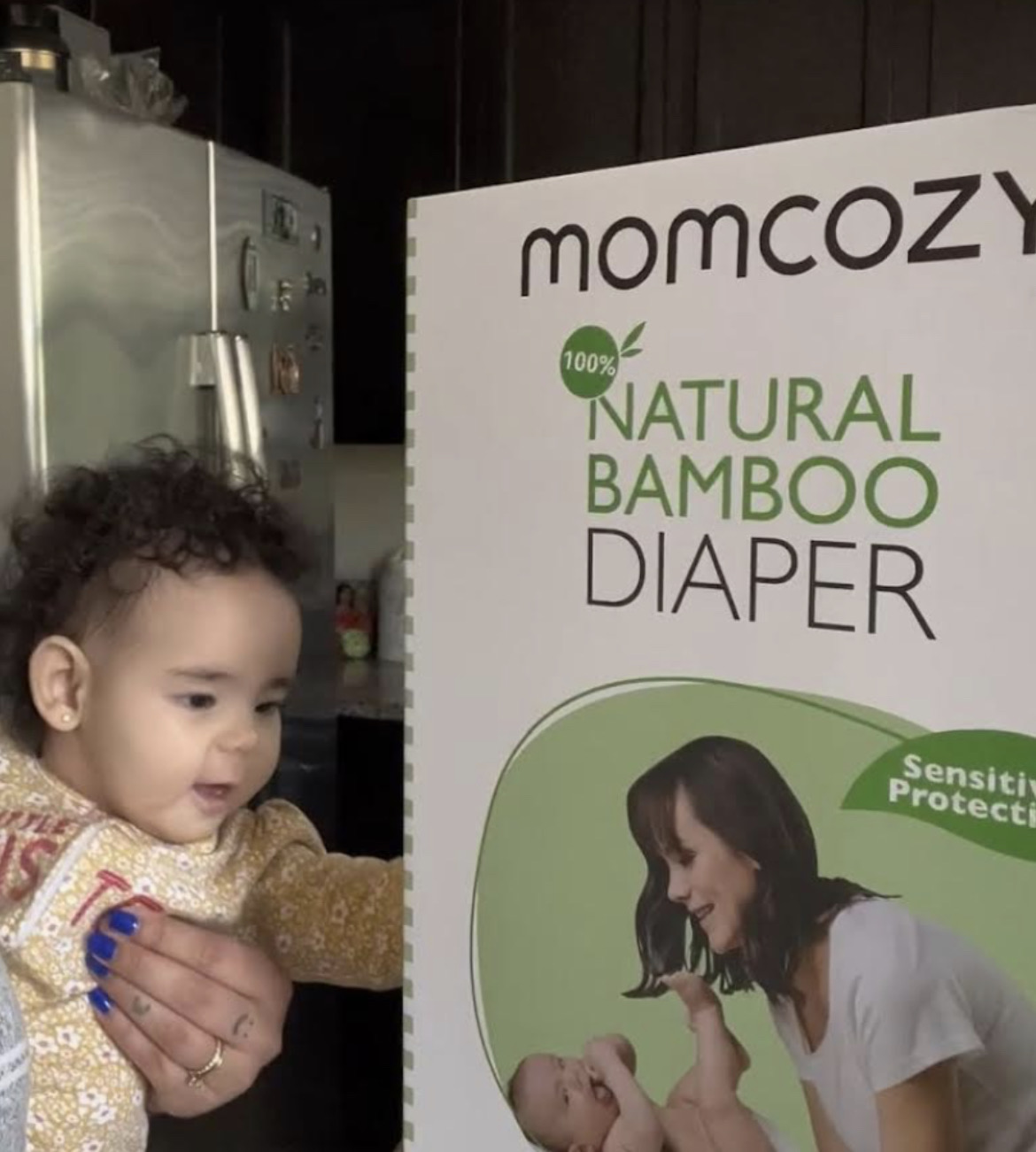 Another highlight of Momcozy Bamboo Diapers is their exceptional softness. The naturally smooth and rounded bamboo fibers render the diaper lining as soft as a mother's gentle touch against your baby's delicate skin. This softness is essential for babies' sensitive skin, which necessitates extra care and attention. Moreover, this diaper's softness facilitates ease of use, minimizing discomfort for both baby and parents during changing.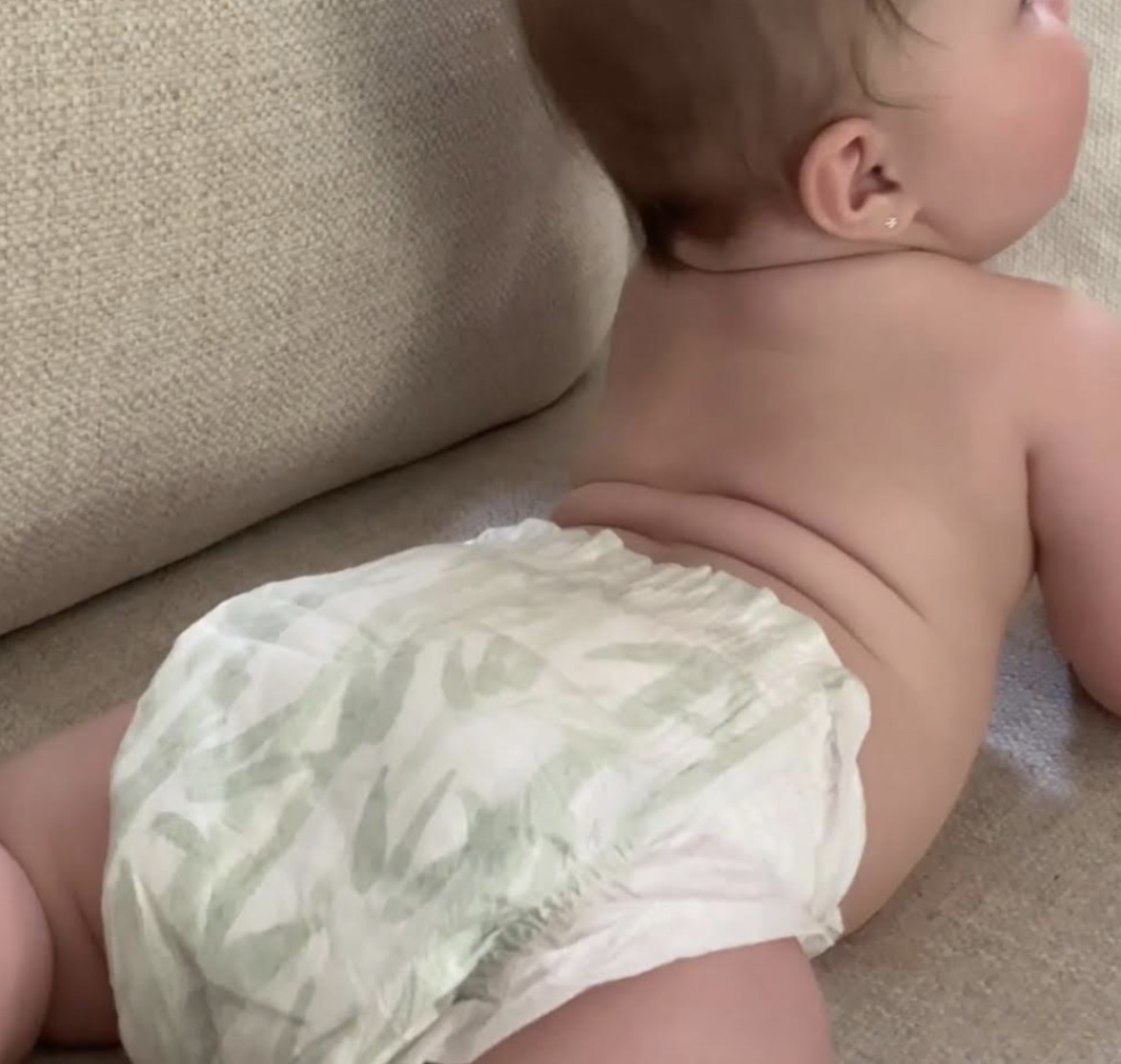 Lastly, the Momcozy Bamboo Diaper boasts a considerate design that accommodates babies of different sizes. The diaper features an adjustable wide waistband and leak-proof 3D leg openings that provide enhanced leak protection and can comfortably fit babies of various sizes. The Velcro is incredibly comfortable and safe, retaining its effectiveness after more than 100 uses without causing skin irritation. Plus, the smart moisture indicator changes color in 2-4 seconds, signaling when it's time for a diaper change.
In conclusion, if you're in search of a breathable, absorbent, soft, and eco-friendly diaper, Momcozy Bamboo Diapers are an excellent choice. I highly recommend them for an improved experience and care for both you and your baby.