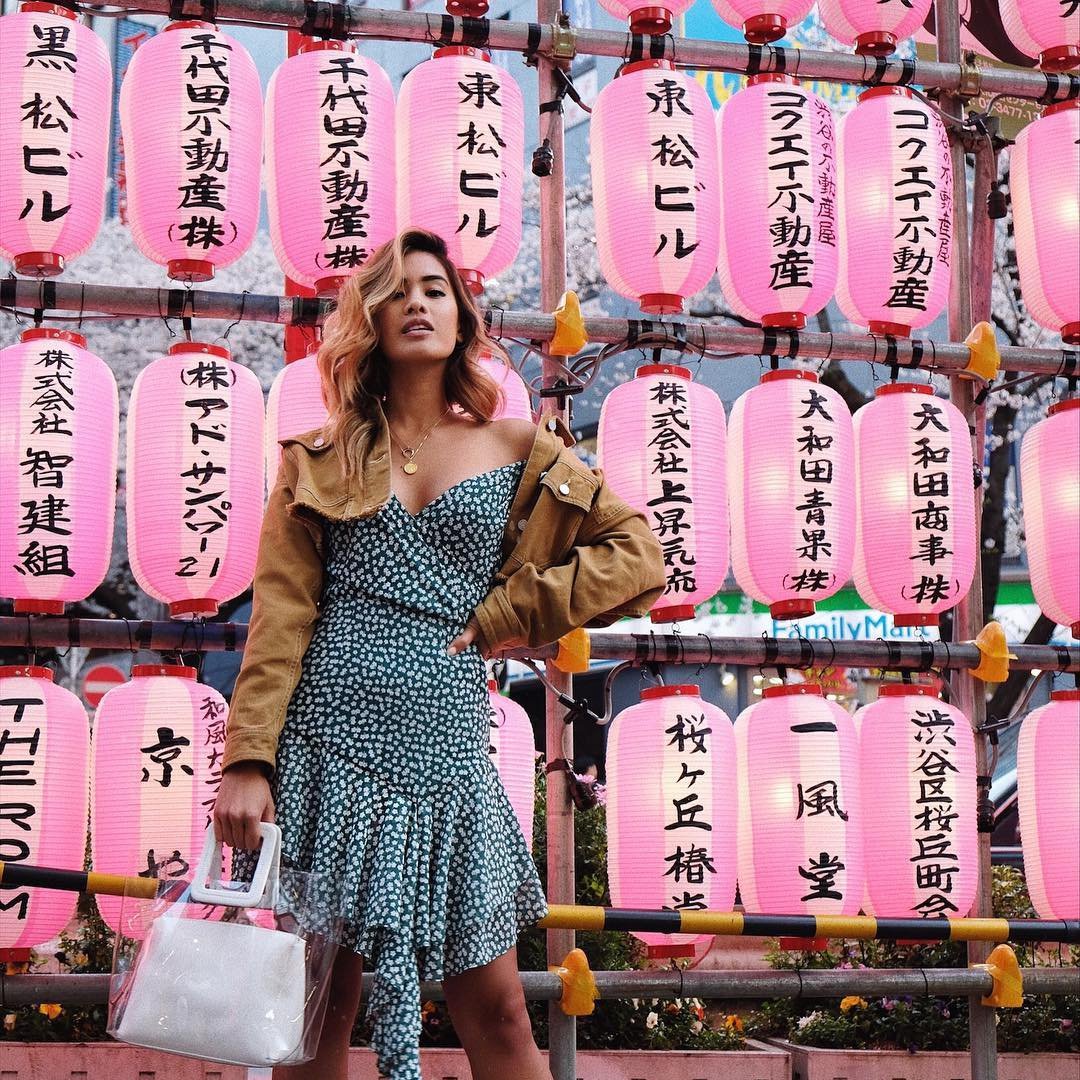 First off, I need to apologize to Tim Schifter. True Le Sportsac relies on it's signature rip stop nylon as I mentioned in a previous post, but he is partners with Gwen Stefani in L.A.M.B., which does use lots of leather, and could suffer from increased leather costs should their pricing become out of reach for their target audience.
That said, I've been looking at the collection curiously, because I'm not sure who that target audience is.
Yes, many of the bags are lovely , but they are for the most part not what I'd call youthful, and many are downright matronly.
The Love Lucca medium bowler, for example reminds of the YSL Muse (actually, many of the styles appear to have doppelgangers in the high end designer lines), or the but interpreted for someone more mature than the average Gwen Stefani fan...or even Gwen Stefani herself.
Don't get me wrong, I do like the texture mix of using velvet inset pieces (though pony would be far more interesting...and pricey), the less obvious logo placement, and the bags do appear to be of very good quality. The number of times I've picked one up to see the brand attests to the fact that they do hold their own among the mid to better bags they're usually displayed with.
I guess I just wish they'd have some sort of oomph which was more grabbing.
The exception, so far, is the Love Venezia satchel. It is also available in a white, with navy which is awesome (I just couldn't put a picture of another white bag up)
The woven velvet ribbon inset reminds me of a corset, bringing an almost "rock and roll classy" vibe to the bag. It too has the small Gothic L, as well as a tassel and a lock, seemingly stolen from Chanel and Hermes respectively. Perhaps lifting designer hallmarks is the intention. Making a bag which is a mash up of several key signature pieces as a send up to designer bags, and a shout out to the street, where knock off vendors often sell bags which are not branded fakes, but unbranded lookalikes borrowing from trendy styles.
Either way, the line shows promise, if not so much originality just yet. I have a feeling we'll be seeing more unique styles as the line comes into it's own.
The L.A.M.B. collection is currently available at most of the better department stores, as well as online from Nordstrom, and they range from about $275 for a wallet to $725 for the Venezia.
{{#comments_count}} Show Commnents ({{comments_count}}) {{/comments_count}}