Aside from the fourth of July celebrations, another excuse to hit the beach **and party your hearts out this month is the observance of the "**National Bikini Month". I didn't even know that there's such a thing -but isn't it fun?
In celebration of this '**national holiday**' -**Entertainment Weekly** has compiled a list of the most iconic swimsuits which sizzled the big screen in **Hollywood **films.
Here's a quick look at some of these iconic swimsuits -and the hot women who had the confidence and the **curves **to wear them:
Halle**** ****Berry****'s Blazing ****Orange**** ****Bikini**** in "Die Another Day"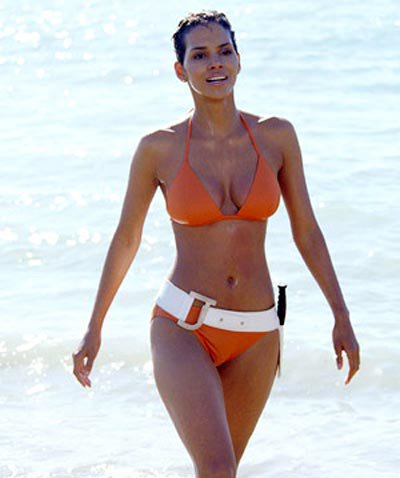 This Oscar-winning beauty definitely gave Ursual Andress a run for her money when she walked out of the water wearing that body-hugging bikini in the 2002 James Bond film. That white belt with the knife on the side, the curves and Halle's amazing skin tone made for one of Hollywood's hottest 'wet swimsuit moments' ever.
**Demi ****Moore****'s Black String ****Bikini**** & Cameron Diaz' Snow White Suit in "Charlie's Angels: Full Throttle"
**
** **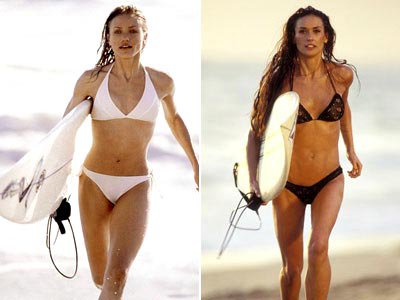 The contrasting colors of Demi's itsy-bitsy black bikini and Cameron's white number enhanced the "good versus evil" theme on this second installment of the Charlie's Angels flicks. The colors did not distract us from their 'hotness factor', either. After watching this movie, I remember wanting to go out and buy a few more hot bikinis for myself.
**Jessica Alba's Blue ****Bikini**** in "Into the Blue" **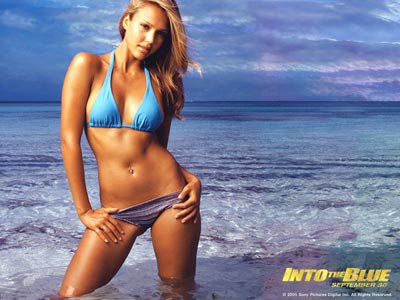 Most men may have already forgotten the plot or even the ending of the movie "Into the Blue" -but I'm sure that they will never forget the sight of Jessica Alba donning a hot blue bikini.
Carrie Fisher's Metal Slave Costume in "Return of the Jedi"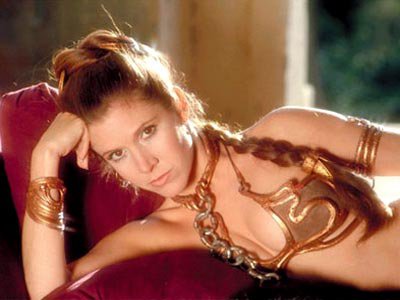 No Halloween party will ever be complete without a woman sporting the gold-and-bronze metal slave costume worn by Princess Leia in the 1983 film "**Return of the Jedi**". Talk about male sexual fantasies.
Kate Bosworth's Many Sporty Bikinis in "Blue Crush"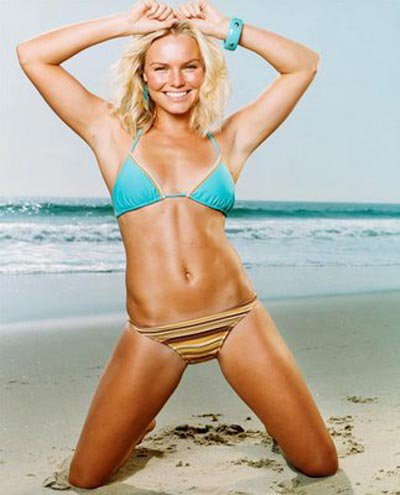 Before "**Superman Returns**" and prior to her weight-issues, Kate Bosworth wore many a hot sporty swimsuits in the 2002 surfer girl film "Blue Crush".
Here is the complete list from Entertainment Weekly: