Edited by Tania Fedio
Have you had enough of Fashion Week yet? I, for one, can't wait to still see what other **designers **have in store for us.
This time, we'll give you a dose of designer Rebecca Taylor's creations.
NY Fashion describes the Rebecca Taylor look as:
Flirty and feminine in a sophisticated and romantic—not giggly—way. Sheer, layered fabrics and flashes of metallic detailing drape over leg-elongating pants and swishy skirts; cocktail dresses that, though muted, stand out thanks to their ethereal beauty."
And according to the designer herself, her Spring 2009 collection is for the world traveler who's cool, carefree and unencumbered.
Let's all check out exactly what she means as we all drool over her fresh spring fashion collection.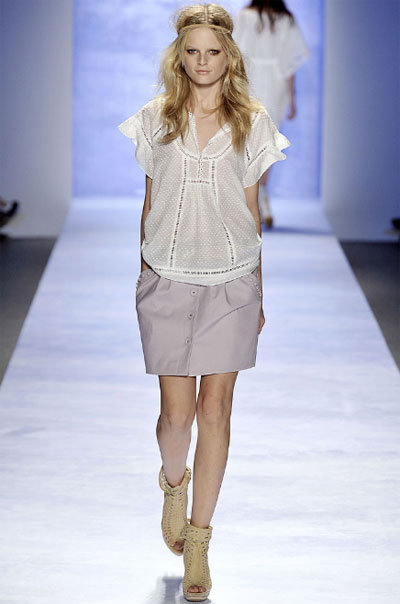 First up, let us comment on this pair of shoes that you'll get to see a lot of on the next items. These slouchy suede booties are chic, and they can easily be worn with almost anything. As for the white peasant blouse and the casual grey skirt – they're just plain pretty!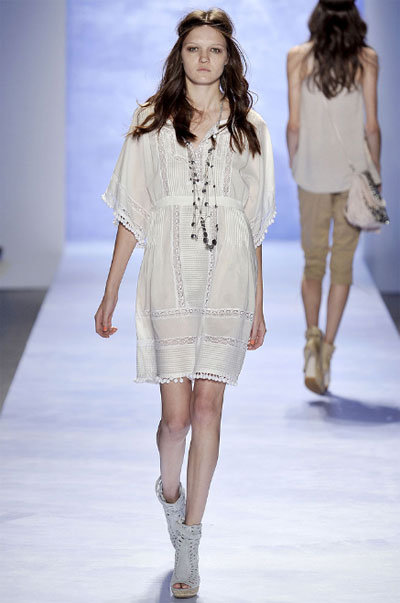 I can really feel summer with this chic dress!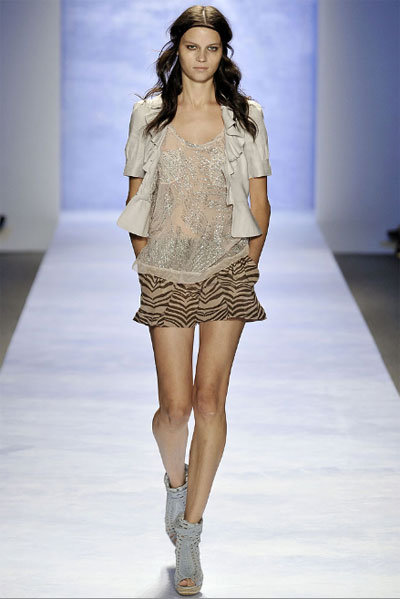 I am really loving the sheerness of this Rebecca Taylor top and the flirty, super-short, leopard print skirt is fab!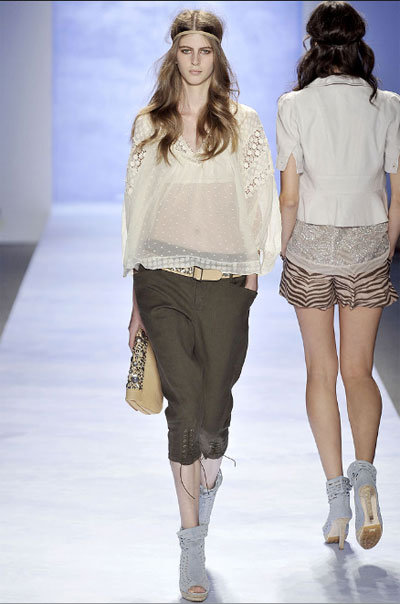 I'm seeing a lot of sheer tops on this designer's collection – and why not? Spring's the perfect time to hint at your curves, generous or otherwise. Pair 'em with those unique Capri pants and huge, fab purse and you're good to go!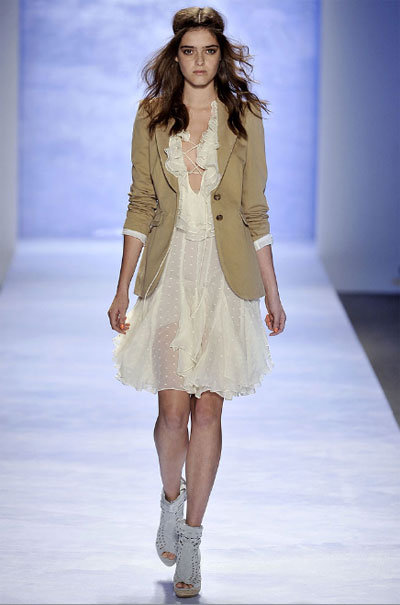 There's definitely a rawness to the design of the dress used in this ensemble – and when it's paired with the quite formal jacket – it makes for a pleasantly mixed casual-formal look.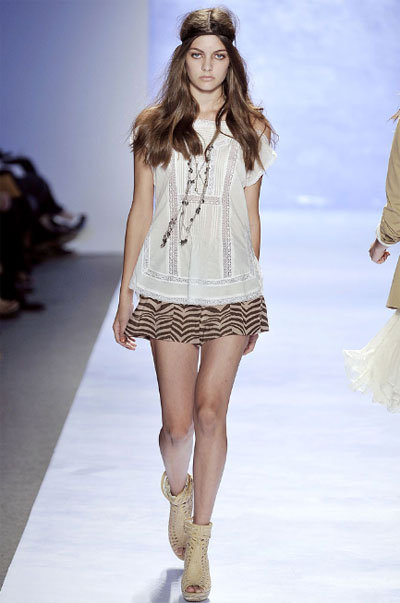 This outfit's perfect for a casual day about town.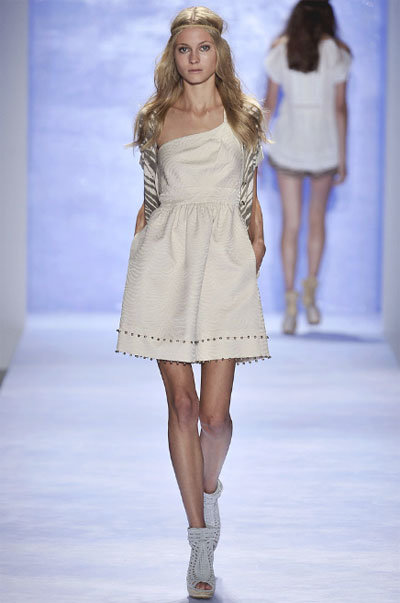 The designer went for the one-shouldered look for this dress – and it definitely succeeds in making the wearer feel good and look good!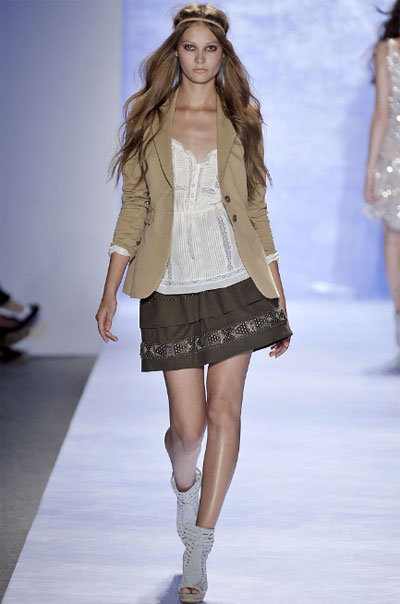 I think that I like this gray, solid skirt better than the leopard-print ones – and the jacket and blouse simply works!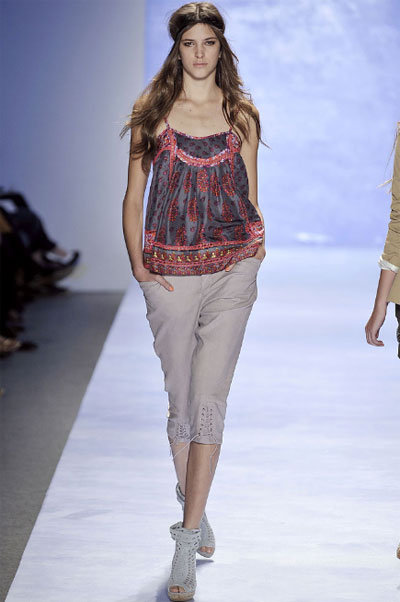 The combination of the Capri pants, the shoes and that almost night-looking top is uber cool and casual.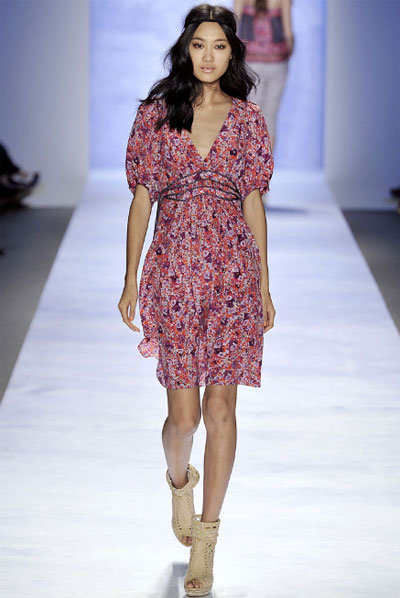 I told you that those fab shoes can go with almost anything! See how they match with the silhouette of this printed Rebecca Taylor dress.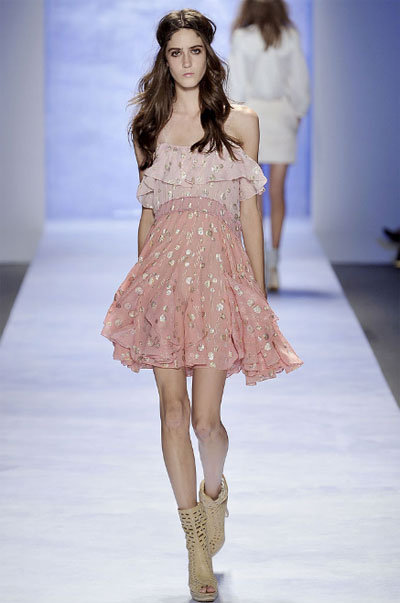 This dress will definitely bring out your girly, feminine side.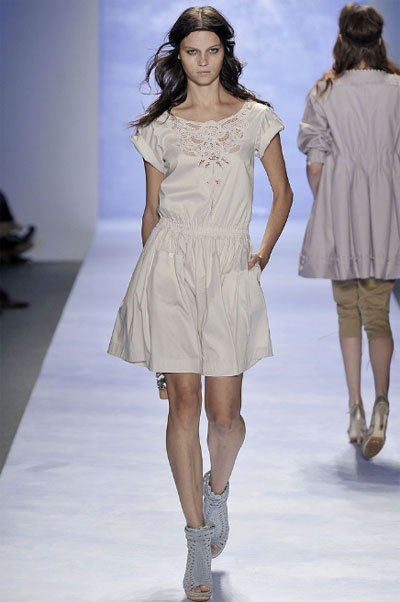 The entire Rebecca Taylor collection for Spring '09 may lack one cohesive theme – but each individual piece, like this one, makes a woman bask in all her feminine glory.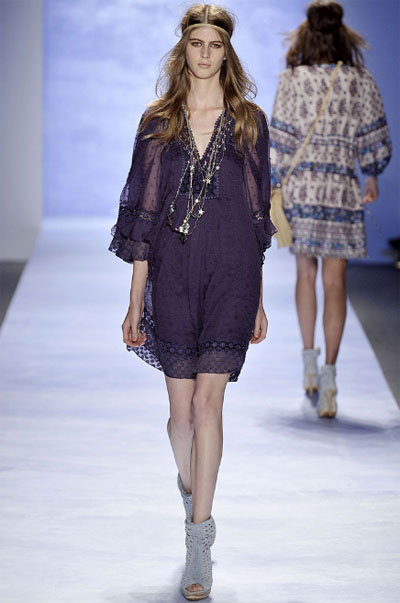 Veering away from black, the rich hue of this dress is no less elegant.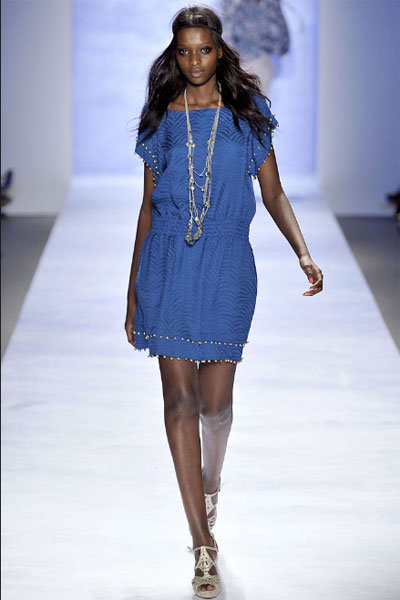 I just love the detailing on the hem of this blue frock – and the accessories are perfectly matched, too!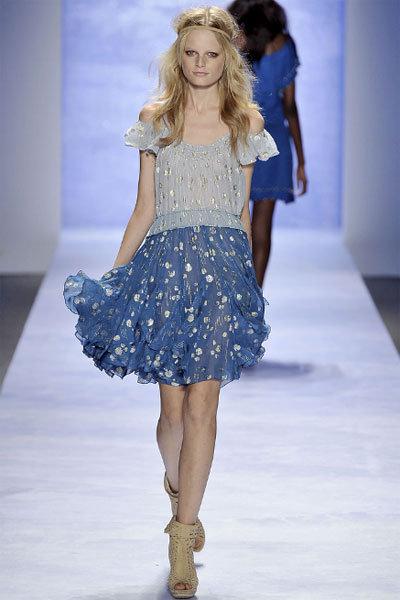 This is definitely the Rebecca Taylor outfit that I would love to add to my closet!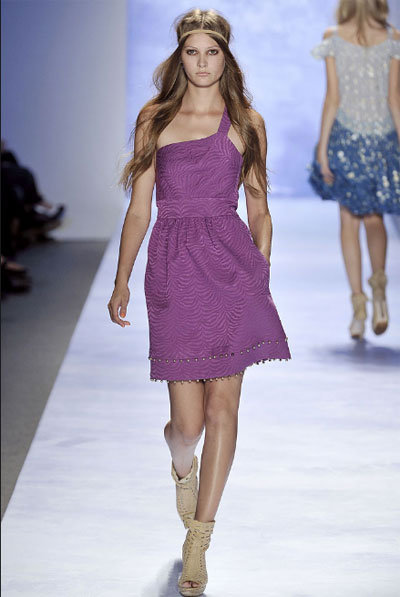 This one-shouldered creation is like a shorter version of a Grecian gown.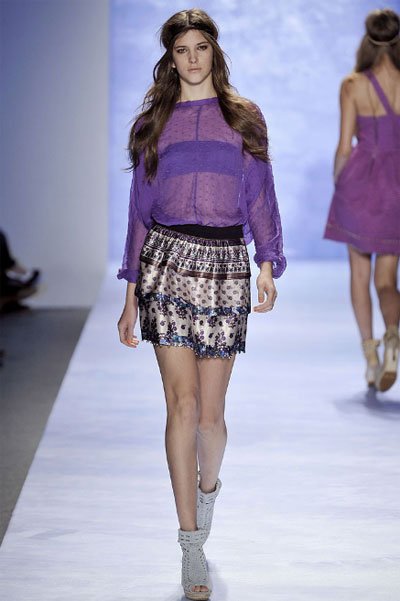 This ensemble is a combination of tribal bloc prints for the skirt and a sheer, rich color for the top.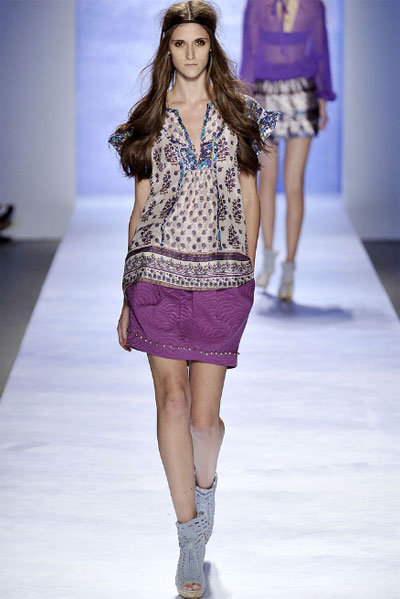 This casual blouse will surely be a hit come 2009 – and the skirt's not too bad, either!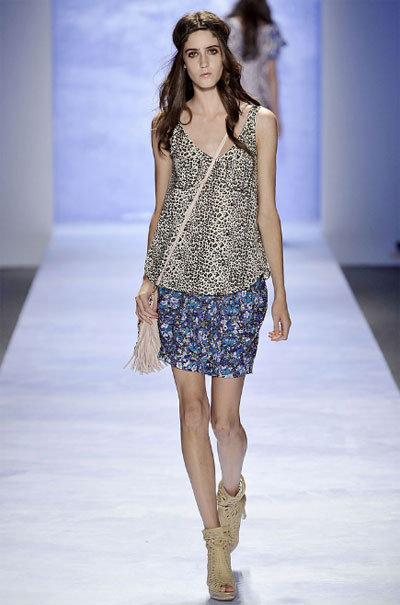 Rebecca Taylor's definitely not afraid to break the rules of not pairing a printed top with a printed skirt – this ensemble proves otherwise.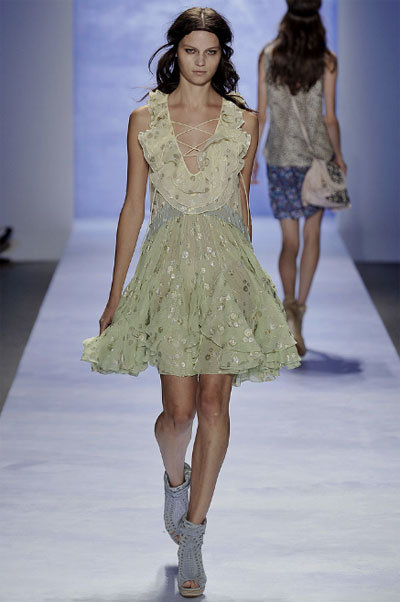 Our last item from the Rebecca Taylor Spring '09 Collection perfectly describes the rest of the pieces that we have viewed so far: it's fresh, flirty, feminine, romantic and pretty – the perfect definition of the hottest trends for the season!
Photo credit: Style.com