From the New York Fashion Week's runways, we're moving in to London – isn't that fabulously exciting?!?
Anyway, the first London designer **that we'll feature here is **Aquascutum. This is a British luxury brand which is famous for dressing up celebs like Pierce Brosnan, as well as models Gisele Bundchen **and **Jamie Dornan.
**Michael Herz **and **Graeme Fidler **are the current brains behind the label – and when these two guys put their heads together, the result is runway excellence!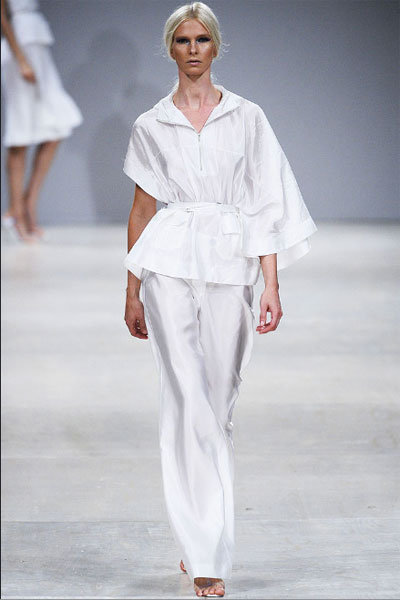 The first salvo at the opening of the show was a collection of mostly white outfits. This all-white ensemble is interesting because of the different sleeve lengths with the belted waist, creating a unique silhouette. Those pair of pants are simply gorgeous!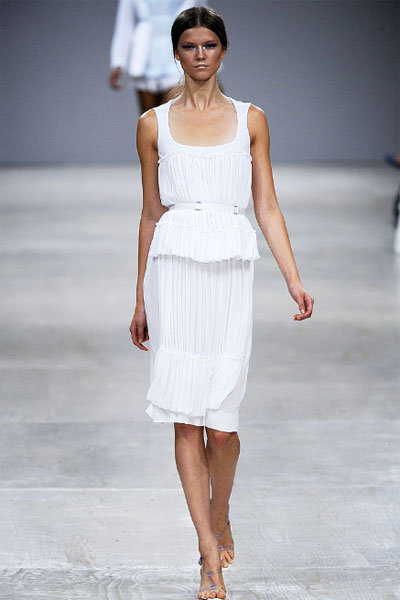 Michael Herz perfectly describes this ultra-chic outfit. He said "Really, all I want is for everything to be easy." And oh my – being 'easy' has never looked this good!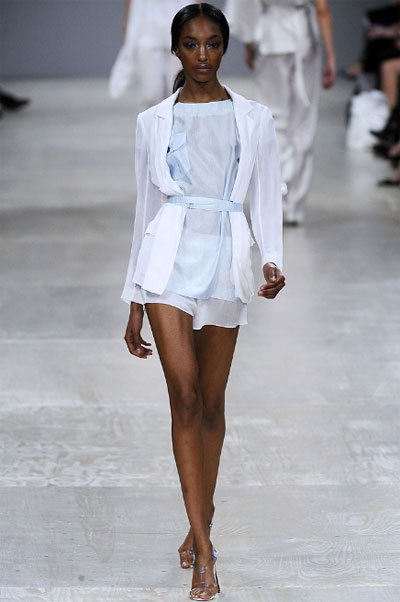 First of all, I can't help but notice those drool-worthy shoes, lol. When it comes to the outfit, this short and sleek number is a combination of white and super light blue – and I'm seeing a lot of belted jackets and tops in this collection.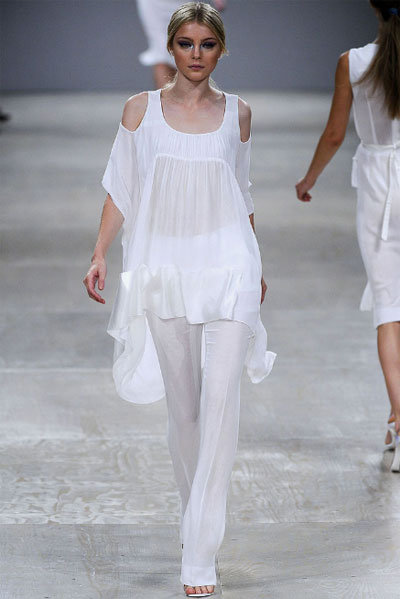 This flowing top with the opening on both shoulders is extremely sexy and feminine, especially when paired with the easy-to-wear white pants.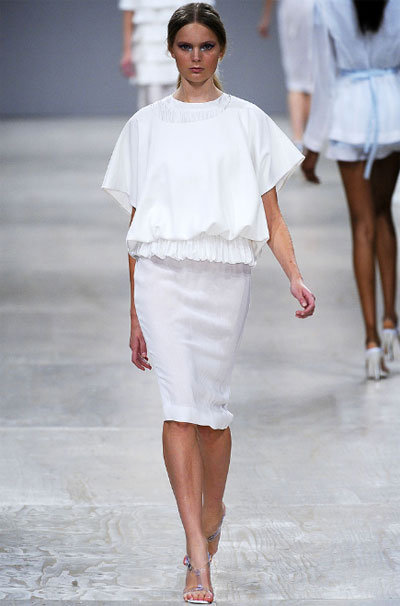 We may not be seeing a lot of variation in terms of color – but there's a lot to choose from in terms of design. Just take this two-piece all-white ensemble as an example. It's perfect for a casual outing during the day.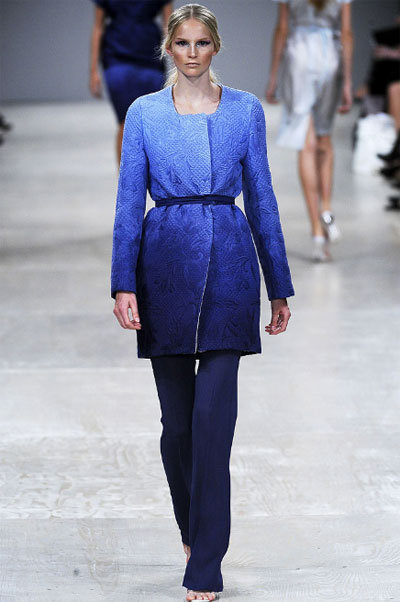 I'm seeing traces of the Orient in this ombre Kimono-ish belted top – and the matching pants make for one stylishly elegant whole!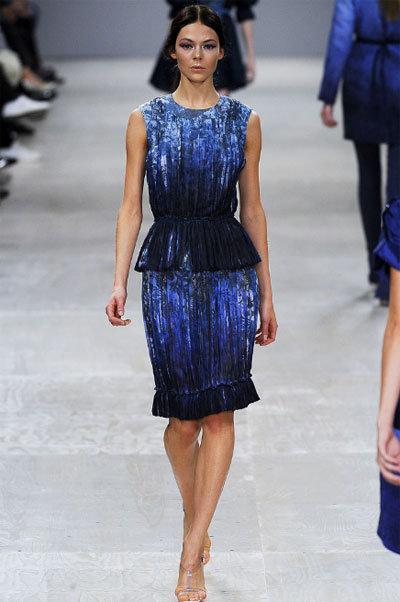 This is the point of the runway show where all things turned blue – literally! This dainty sleeveless number has a smattering influence of nothing less than the spring season.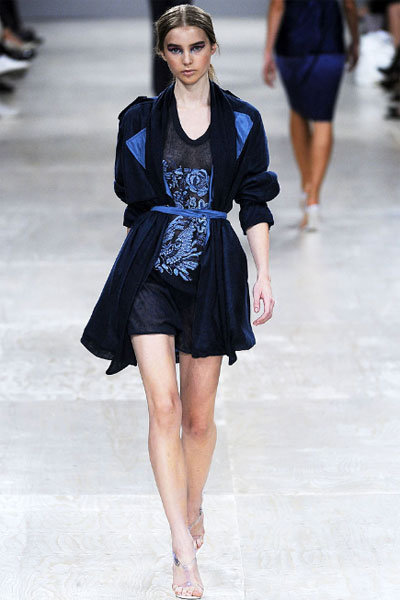 Turn your casual shirt-and-shorts look into something a little more high fashion with this two-toned blue jacket – and you can't help but notice the fab design on the underlying shirt!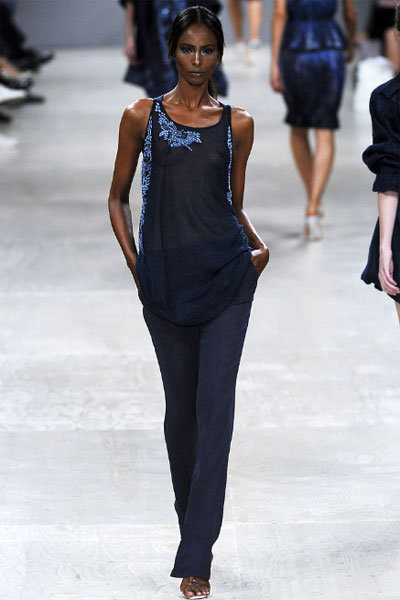 There are many ways to dress up or dress down this outfit – and the sheerness of that top is extremely sexy!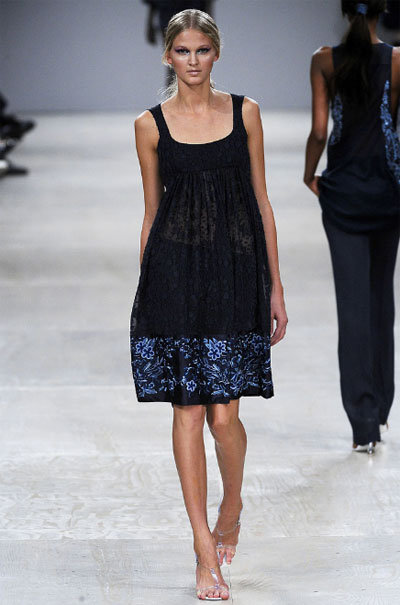 This lacy black-with-blue-accents number is the perfect dress date.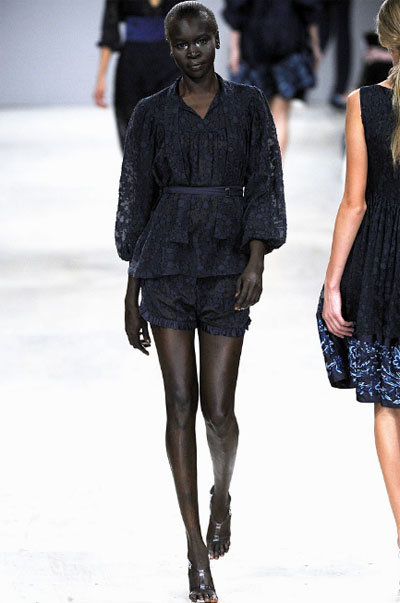 The conservative lines of the long-sleeved top is offset by those pair of uber-cute shorts.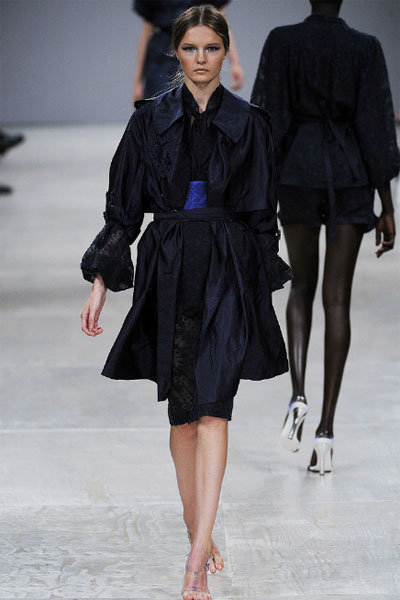 If you're looking for something a wee bit different for spring, this distinctive black trench coat ensemble is just the thing for you.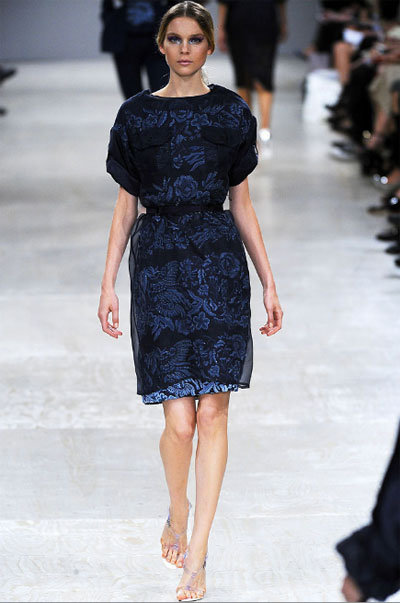 Look cool, chic and casual in this flower-printed dress layered with black sheer material.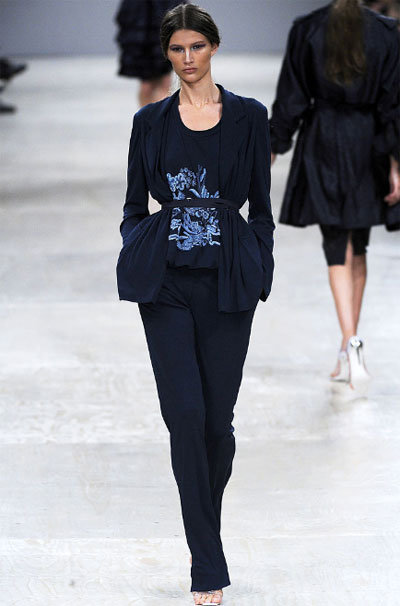 This outfit is smart enough to be worn at the office.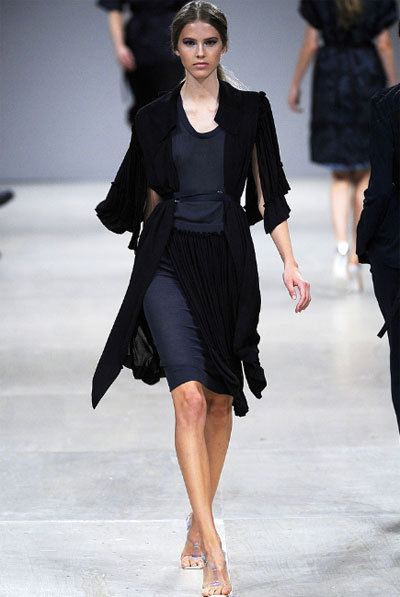 The designers obviously love to play with fabric and in that sense, they succeeded with the workmanship behind this exquisitely tailored dress suit.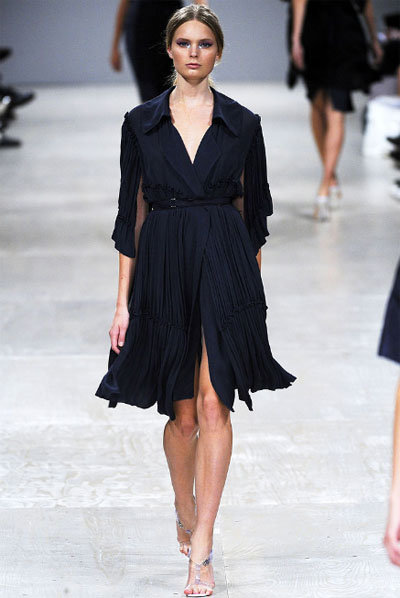 Let the fabric flow freely around you as you wear this black Aquascutum number.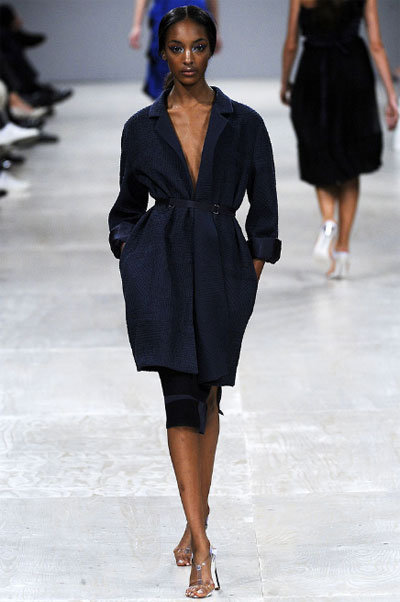 This trenchcoat dress just screams British elegance.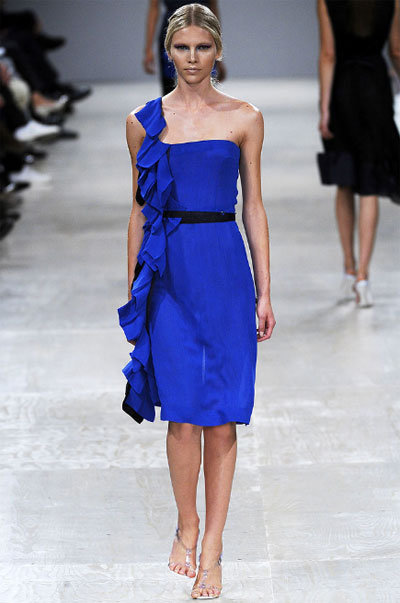 The last part of the show is dedicated to more formal evening wear – and this tailored, belted blue dress is fit for royalty!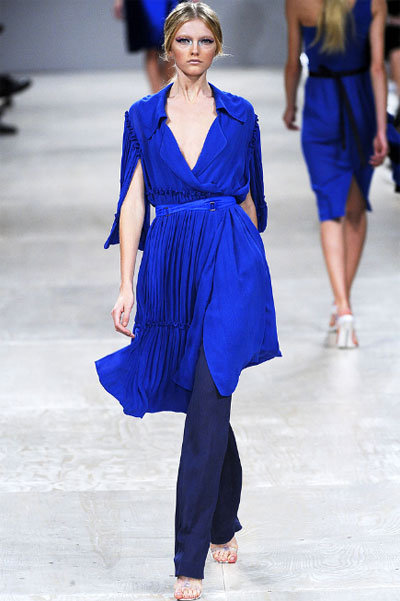 Blue's probably the next 'purple' in the fashion scene since we've seen a lot of it in the NY and London Fashion weeks. You'll look absolutely stunning in this royal blue top, which is matched with a darker hued pair of slim pants.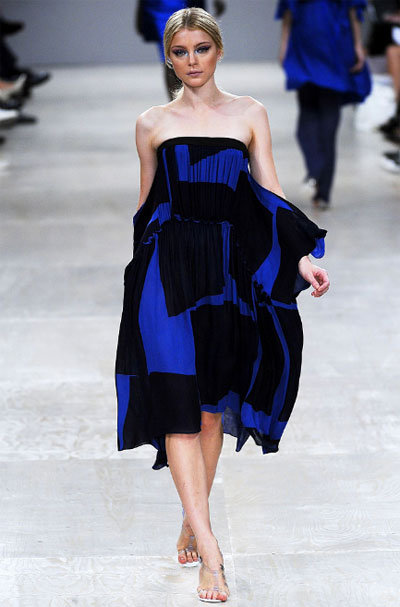 To cap it all off, there's this black-and-blue off shoulder dress which has sleek lines, a pleasantly graphic design and a gorgeous silhouette. This, and the rest of the Aquascutum collection is absolutely drool-worthy.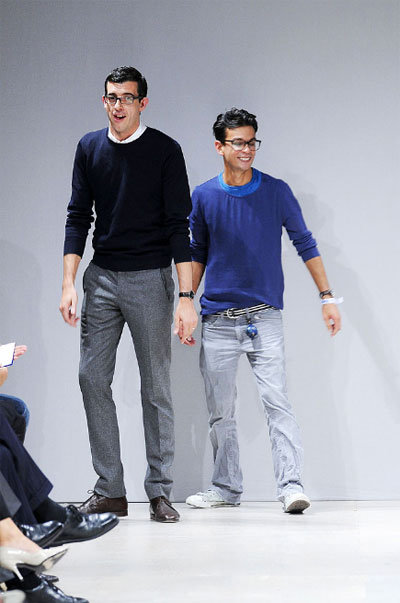 I can't wait to see what the other designers have in store for us for London's fashion week. See you next time!
---
Comments
Popular
Related
Recent