Hey Ladies! Guess what I have just found??? It's the super fashionable studded belt Sarah Jessica Parker wore in Sex and the City the Moive!!! Yay! :)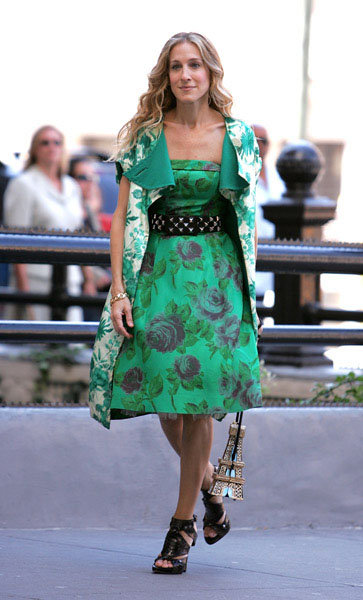 I am so happy to present you, Ladies, the ultra fab Street Roger Belt! Ta-da! Remember this bad boy? ;)


And the best part is that it's available for only $198 at Streets Ahead!
I fell in love with this belt the first time I saw it on the screen, and I swear, I am putting that belt on with everything there is in my closet!
Oh, and here is another one, just as hot as the original one, but a bit wider, gee, I am lost now, they are both too good to be true...
This Roger Style Belt is a bit more expensive, $250 at Streets Ahead, but you might want to try them both on to see which one works best for you.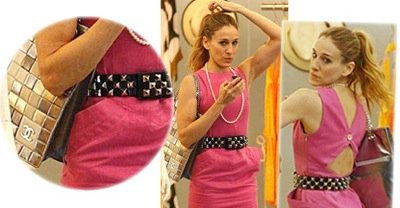 Don't you guys just love the way it looks on any fabric? I am SO going to Las Olas store tomorrow, where they are supposed to have them! (God bless Streets Ahead **AND ** the man who invented the Store Locator ;)
Well, this was one lucky Friday night! Fashion-wise, naturally :)
Hope you have a fab weekend, Ladies!