The signature look of the labels **Prada **and **Miu Miu **are described by NY Fashion as old-world Italian luxury wrapped in forward thinking design.
With Miuccia Prada at the helm, the **Miu Miu Spring 2009 collection **was held at the runways of Paris. And she is another designer who is set to teach her fashion-obsessed audience a lesson about history.
" It's an investigation of our history, of our European past," is exactly what the designer had to say about the pieces from her collection.
Check out the 'historical' clothes for yourself.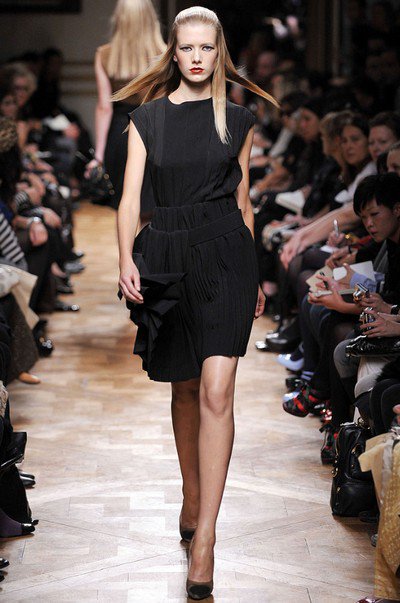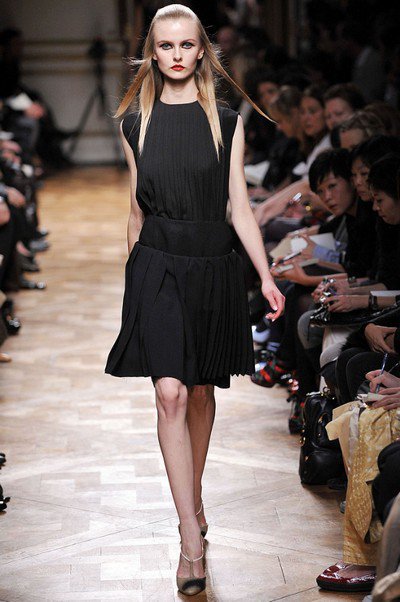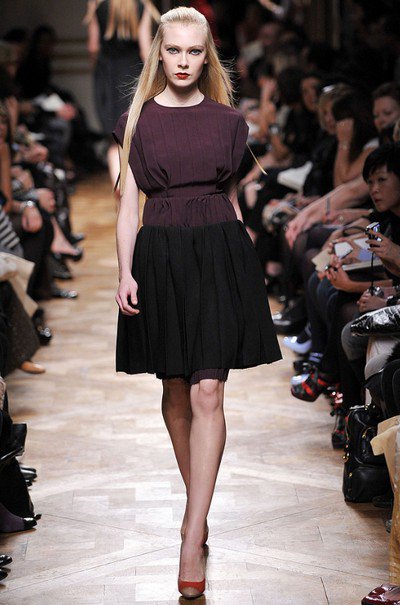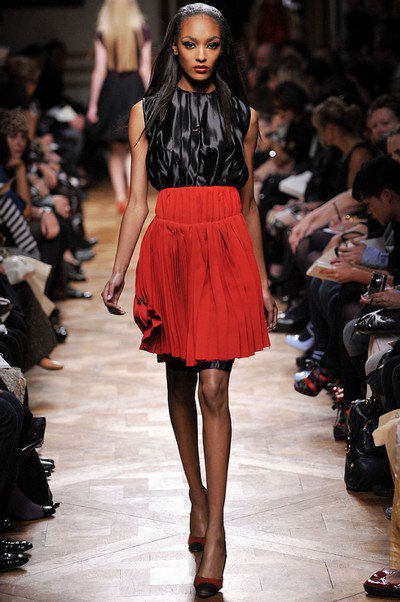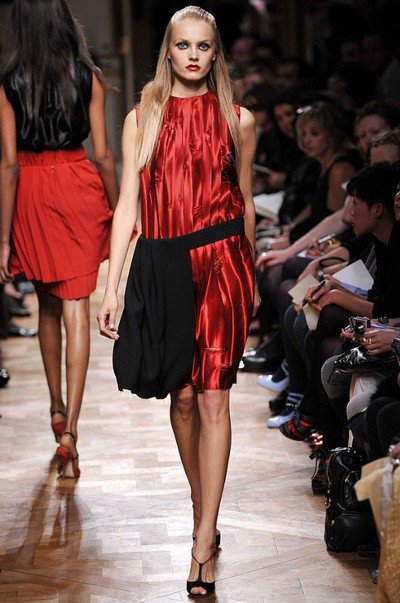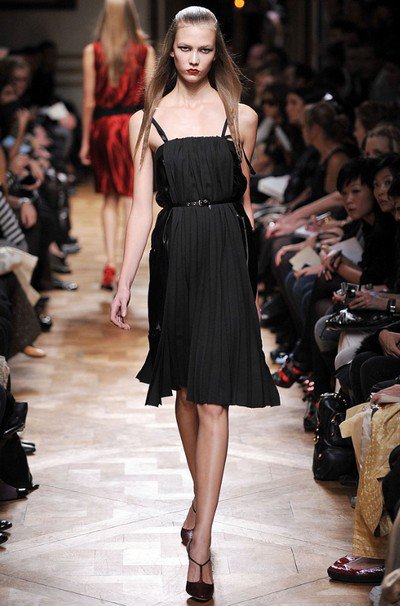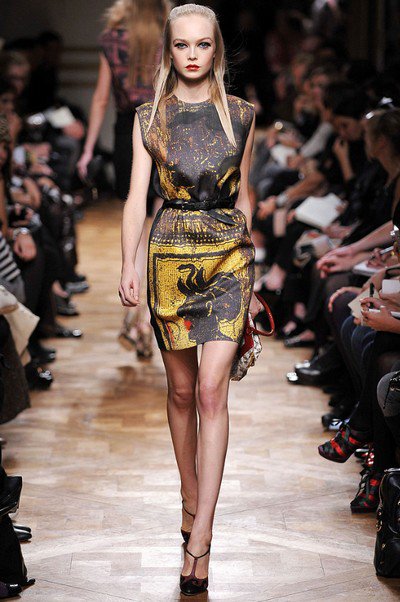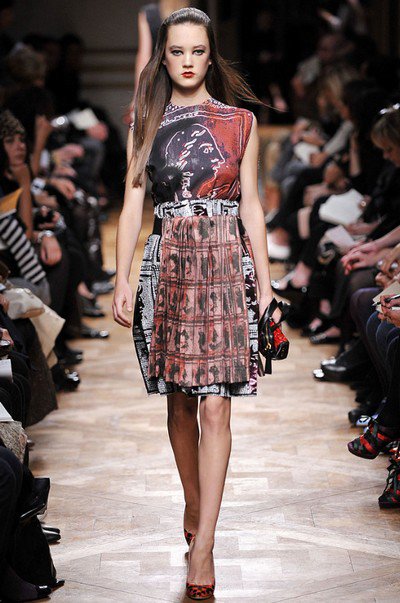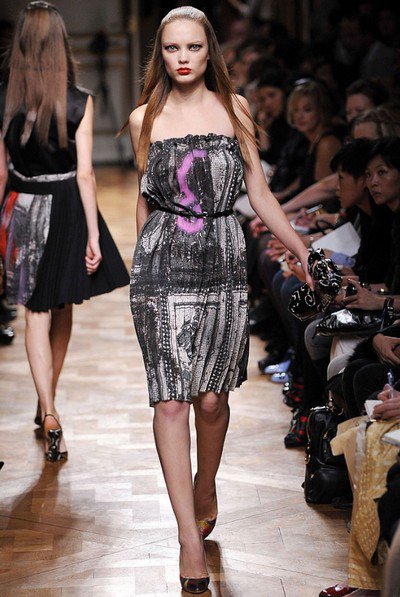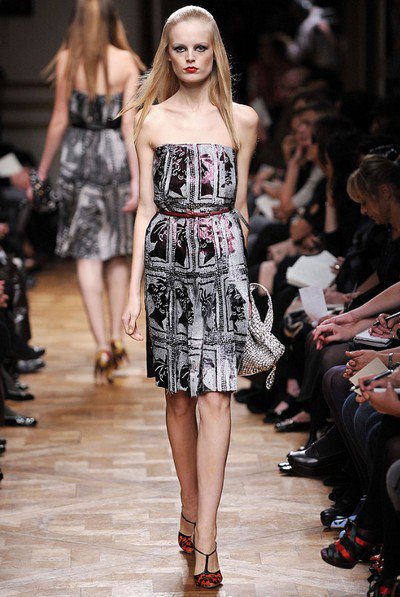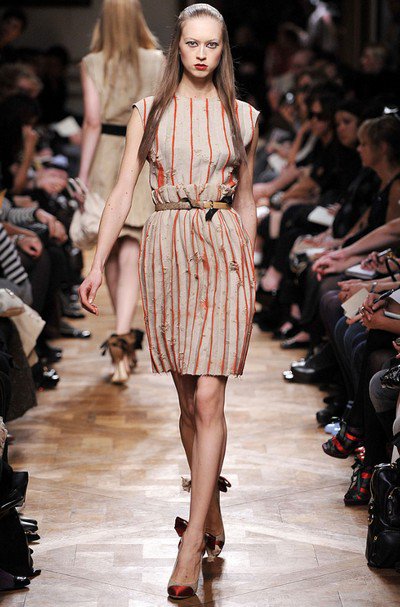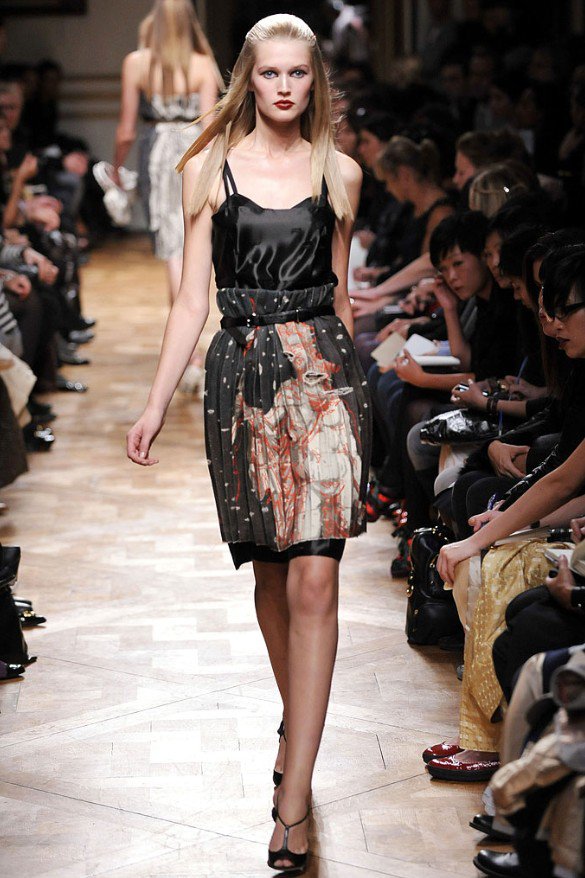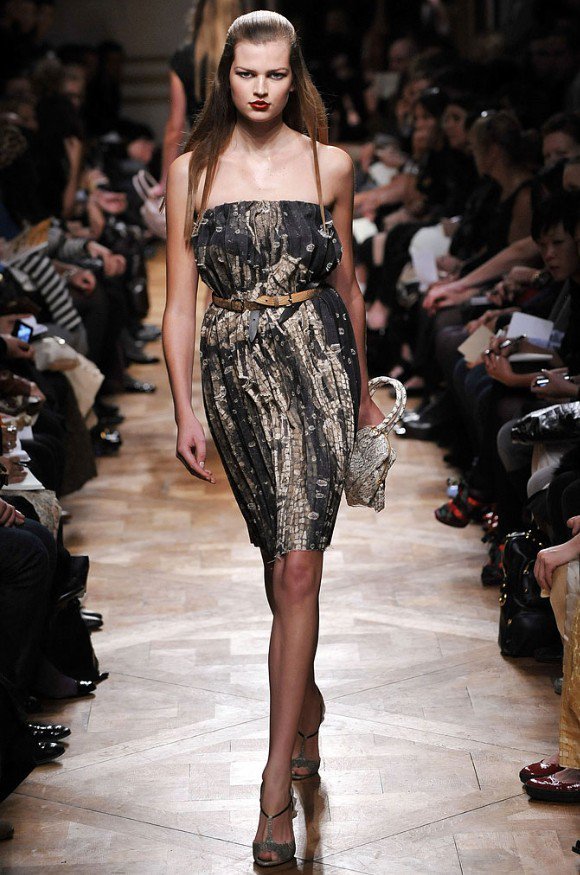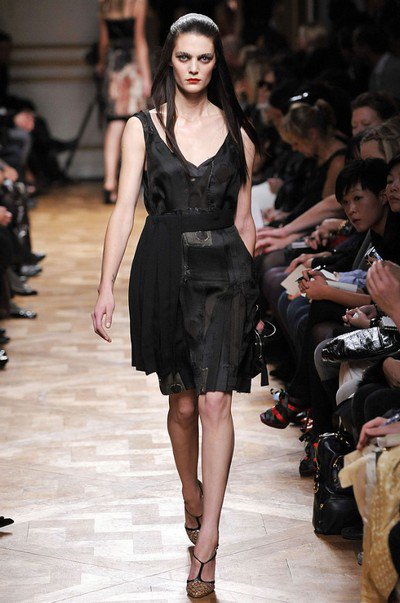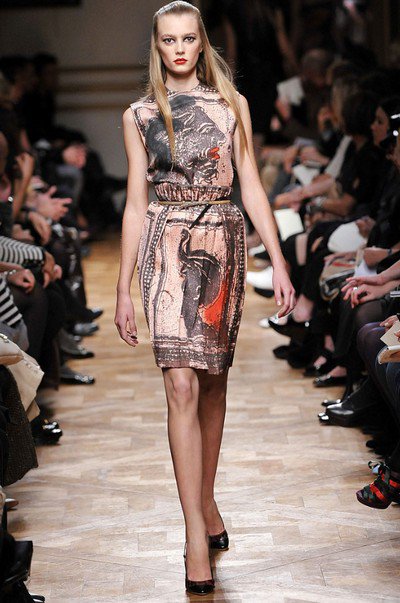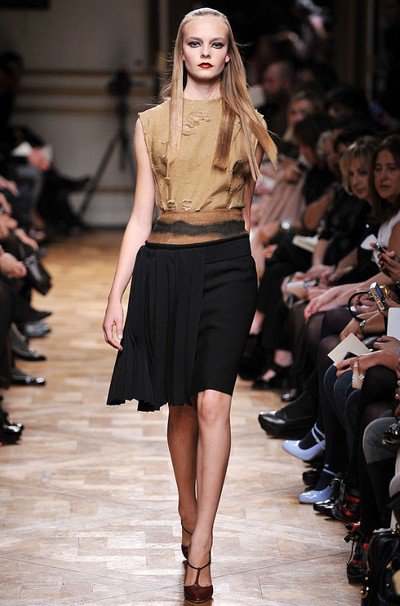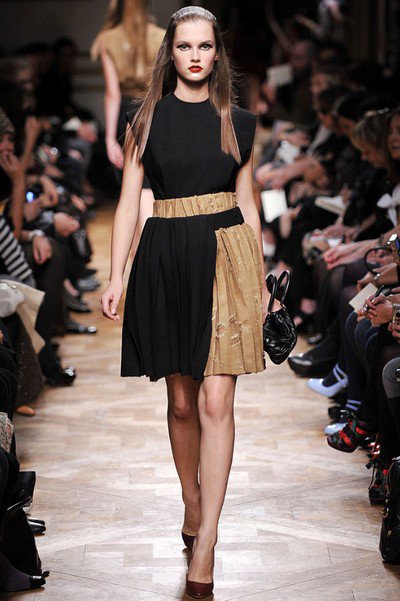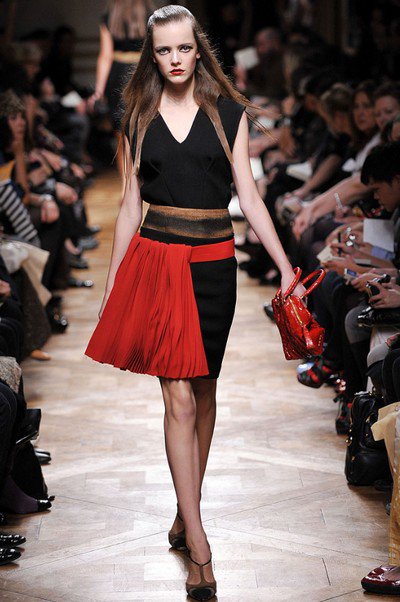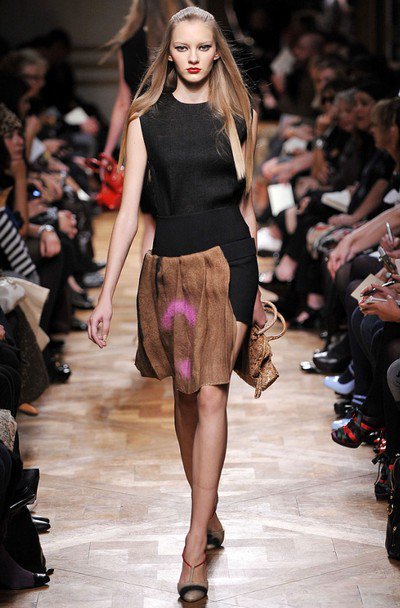 Miuccia Prada definitely took a risk with her fashion-forward collection. The casual wear line was made mostly of tops, skirts and dresses in pleated burlap or silk – which were layered with an apron (yes, an apron!) slung low at the hips. A red pleated dress was layered with a black apron of a different fabric as contrast.
The historical bit came in the art deco prints on the fabric of some off-shoulder dresses – sometimes tied with a twisted belt.
Overall, the collection was odd, to say the least. But she Miu Miu may have something going on there with the silk numbers and art deco pieces which flowed down the runway.
Photo credit: Style.com