The sun is glowing, the cocktails are being shaken and the ambience is rocking. Beaches are packed, social calendars are overflowing and holidayers are jet setting off to idyllic locations. Before we know it, the leaves will descend from the trees turning vibrant shades of auburn. We'll be kicking off winter festivities and welcoming another year.
All of this is still very far ahead though and there's still plenty of the year left to be enjoyed. Regardless of what time of the year it is, you will no doubt always want a great value bargain! So here's our list of the best perfume clones of 2022, that is the top imitation scents that are currently available in 2022. For each of the original designer fragrances mentioned, we've included both a clone and a smell-a-like.
Clones, a.k.a dupes are replicas of fragrances that imitate their smells by using identical or almost identical ingredients.
Smell-a-likes on the other hand, either bear some resemblance to the original perfume or remind you of it because they share one or more ingredients. Despite any likeness, a smell-a-like will still have distinguishing features that set it apart from the other perfume as it wasn't created to be a replica, they just happen to have similarities.
This list of great value perfumes has been compiled based on factors such as similarity to the original scent, cost of a bottle, the fragrance wear time, quality of the ingredients and overall smell.
1

Baccarat 540:The Clone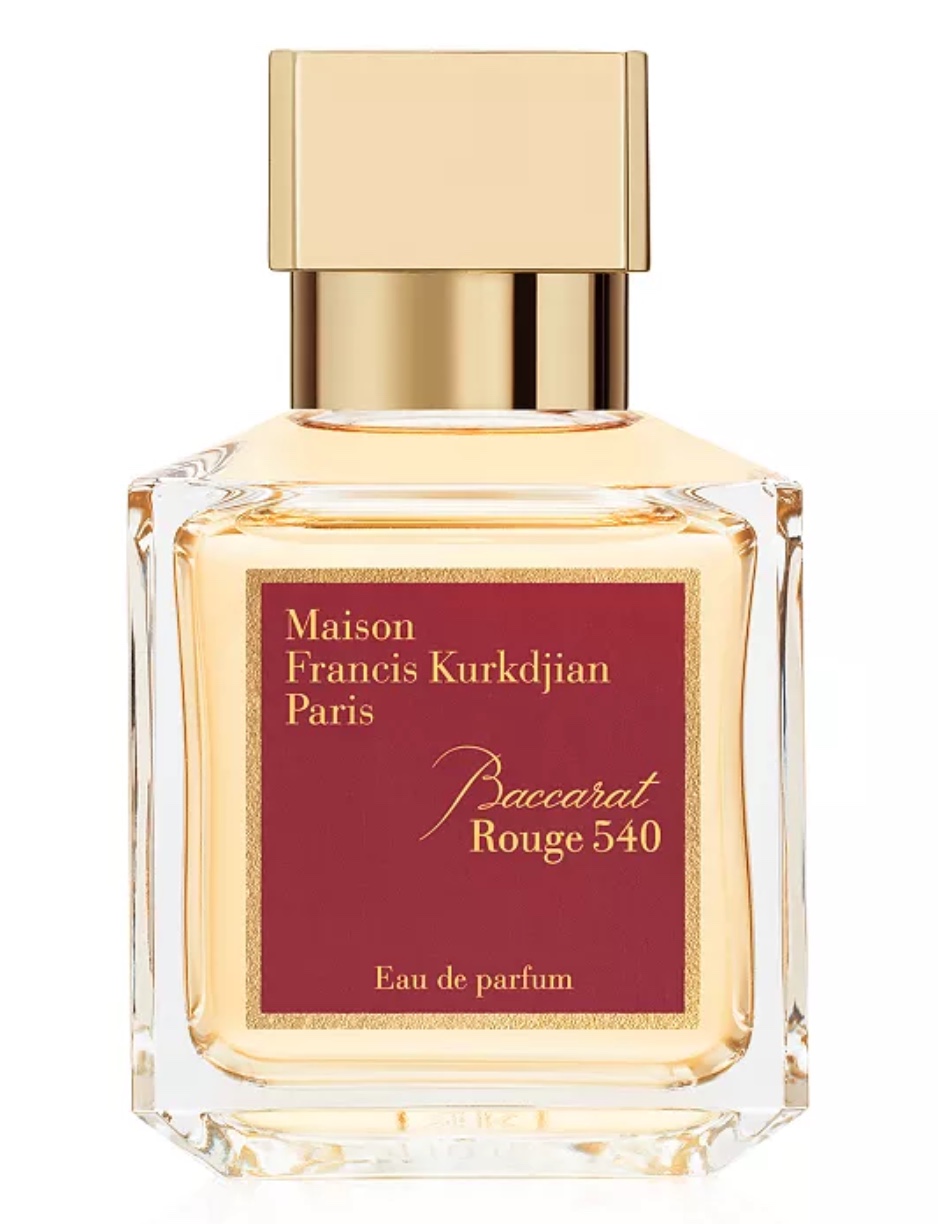 Eau de Parfum Dupe That Smells Just Like The Original
540 CopyCat Fragrances
540 is the right scent if you need something sensual that communicates passion with every spritz and long after that first tantalising spray. It's for ladies who want something exceptional that doesn't quite smell like the run of the mill female fragrance. If you're a fan of woodsy notes and warm ingredients that you can really savour on each inhale, 540 could be the clone for you.
The key players in this warming, spicy scent's composition are jasmine and saffron. They provide an aromatic contribution to the overall aroma that evocates the indulging warmth of fragrant spices filling the air of an Eastern twilight sky in the midst of a balmy summer.
Earthy and woody notes of amberwood, ambergris and cedarwood build layers of sensuous depth to this long enduring fragrance that offers excellence to all those lucky enough to smell you.
This elegant scent is fit to fill the walls of a marbled palace, yet will cost you notably less than the original Baccarat Rouge 540 that it was inspired by. So, treat yourself to not only a long-lasting, classical fragrance that is effortlessly chic but also the self indulgence of endless compliments from those around you about your regal smell. 540 has the ultimate quality and is exquisite aromatic excellence in a glass vessel, you deserve a bottle of the best.
Baccarat 540: The Smell-a-like
Your Next Signature Scent?
Cloud - Ariana Grande
Some might say pop star Ariana's fragrance has an almost candy-like smell, and many swear by its similarities to polarised aromatic Baccarat Rouge 540.
There are some big differences between the spicy sensuality of Baccarat Rouge 540 and the potent sugariness of Cloud. Yet, there's also the moments in your journey smelling them that one may remind you of the other and vice versa.
To give you an overview, delicious notes like juicy pear, bergamot and creme de coconut make the succulent scent that is Cloud almost good enough to devour. We know that doesn't sound very similar to Baccarat Rouge 540 so far but stay with us.
Where you might start getting a touch of deja vu tickling your nose is when you get to those musky base notes which really help to change the tone of this otherwise syrup-laden fragrance. Suddenly, thanks to the musks it matures and leaves you with an enjoyable aroma that evolves into a more balanced, long-lasting and enjoyable scent.
The bottle design is absolutely adorable and fitting with not only the fragrance name but also the feeling of drifting away as you take an inhale of this honeyed musk stunner.
So, if you want the romanticism of Baccarat Rouge 540 but also like a splash of sweetness in your fragrance that doesn't cost a fortune, Cloud might be your silver lining.
2

Black Orchid: The Clone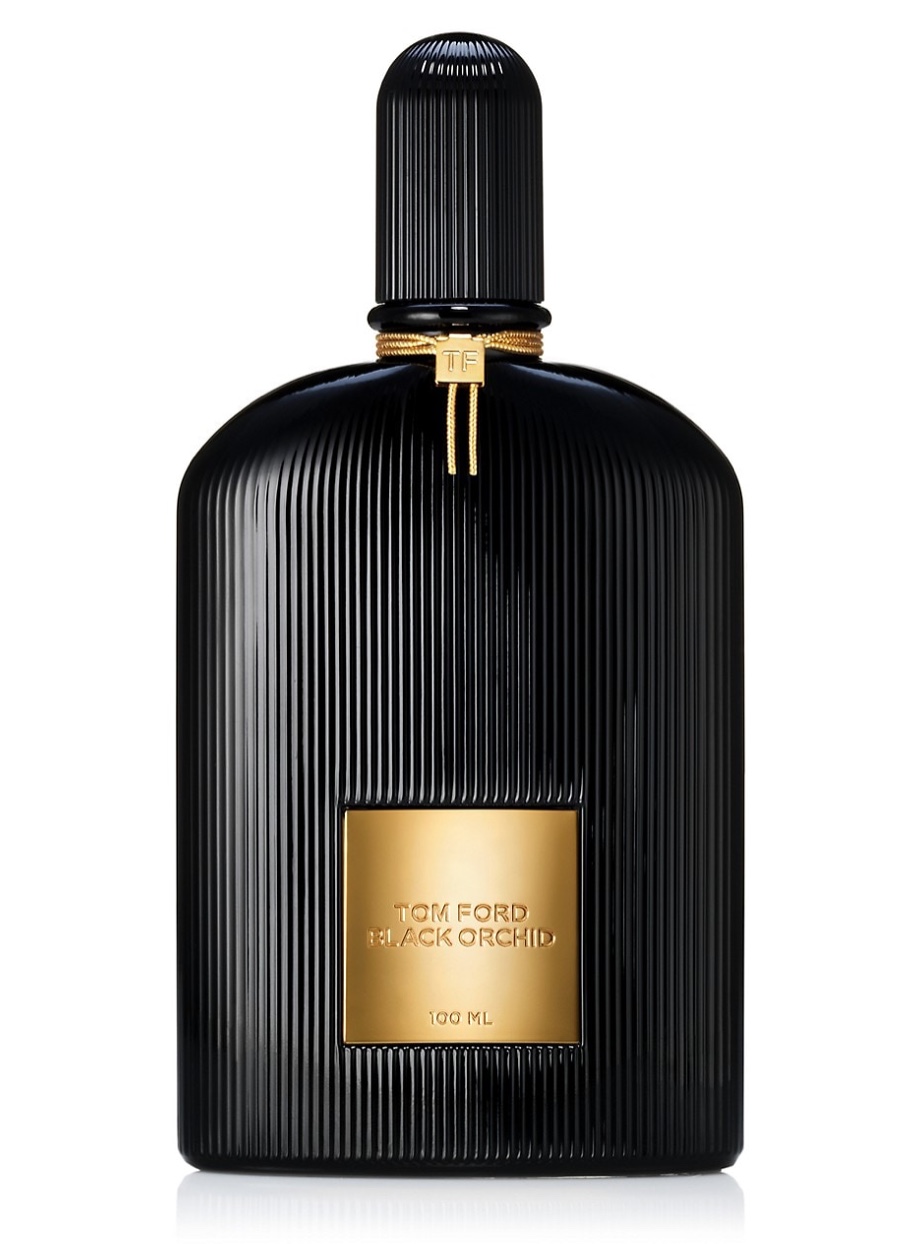 Alluring Clone that is Identical to The Perfume it Was Inspired By
Orchid - CopyCat Fragrances
Black Orchid is known as an exquisite gourmand fragrance with a spicy, floral aroma that indulges you with lashings of chocolate notes. Whilst the original Black Orchid is on the expensive side, you could save yourself a wedge with a dupe that has the same quality. Enter Orchid, a clone that smells identical and won't be breaking any budgets! If you could sum up this exotic scent in three syllables, it would be 'come-hither'. Flirtatious and sensuous, this is a delectable fragrance that smells good enough to eat.
Juicy blackcurrant notes, distinctly sweet ylang ylang and floral gardenia create a delicious collaboration that will delight the noses of anyone close enough to smell you.
This is a hedonistic Eau de Parfum that is perfect for the candlelit dinner where your scent needs to communicate the same message as your inviting gaze across the table.
It is long lasting, and will stay with you deep into the night. So you have the reassurance that you will emanate that beautiful, tempting aroma at every moment and can focus on enjoying everything else.
Black Orchid: The Smell-a-Like
Long Lasting and Perfect for Any Social Occasion
Wild Orchid Vanilla - Floral Street
Many people get a twang of familiarity when they smell Wild Orchid Vanilla. They might be picking up the luscious vanilla and cashmeran notes which give a delicious sweetness that errs on the side of edible and reminiscent of Black Orchid's own tempting smell.
The other notes give this fragrance a slight citrus aroma that provides a dash of zest following a spritz. Powerful patchouli base notes mean that this delight of an Eau de Parfum will last throughout the day for you, still being noticeable on your clothing hours after you applied it.
Much like Black Orchid, the gourmand facet of this insatiable Eau de Parfum will gain you admirers as you whet their taste buds with every sniff that they take in your vicinity. Thanks to this adorning your neckline and pulse points, you will intoxicate all around you and set their palates to want more of your scent.
If Wild Orchid Vanilla from Floral Street were a person, she'd be a vivacious woman who knows her own mind and is doused with elegant femininity. This is a fresh, vibrant and sumptuous fragrance that isn't overpowering. It's entirely perfect for summer and a joy to smell. Regardless of a few similarities to Black Orchid, Wild Orchid Vanilla is a top quality scent in its own right.
As if the stunning fragrance and great value weren't enough, an added bonus is that it's vegan friendly and has a beautiful flower bottle design which makes every spritz even more enjoyable.
3

Aventus for Her: The Clone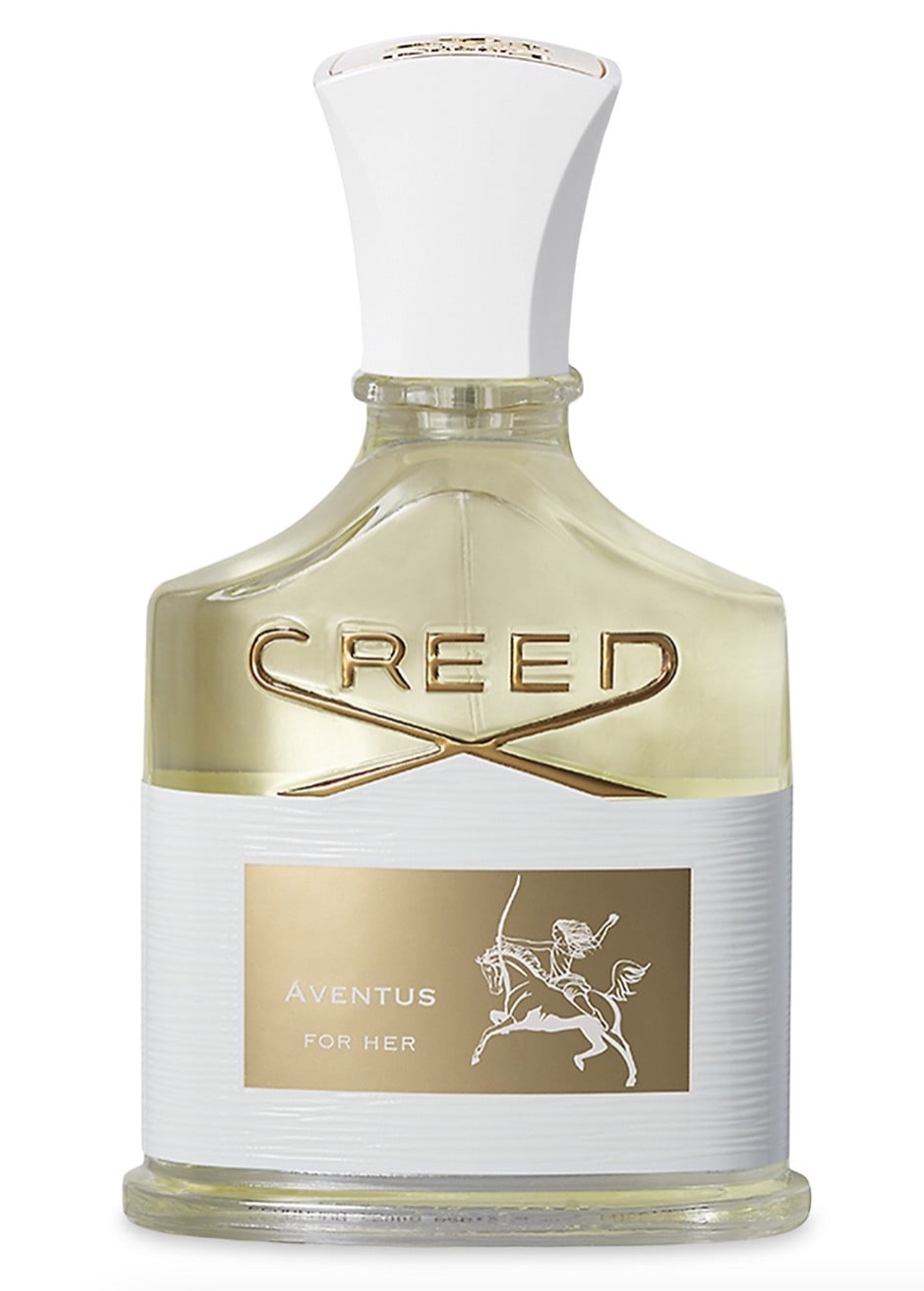 Clone that is Identical to The Perfume it Was Inspired By
Senorita - CopyCat Fragrances
There's a lot of Aventus clones out there but none of them quite hit the mark like CopyCat Fragrance's dupe, Senorita.
After a spray to your decolletage and pulse points, immediately the beautiful, fruity top notes of bergamot and apple will provide a lush entrance to the scent. Gorgeous heart notes like blackcurrant provide a flavoursome treat and the musky base notes give this exotic experience for the nose a level of mysterious depth.
Expect compliments and don't be surprised when admirers stop you to ask you what you're wearing. Senorita is the height of luxury, it has the premium quality ingredients and the same stunning fragrance of Aventus for Her, but with one difference... the cost.
This is a versatile fragrance that can be easily accessorised at any time, be that day or night and to any form of occasion. Wear Senorita on your pulse points for a stunning summer friendly fragrance or spray it on your clothes and hair to savour that delicious medley of notes late into the evening.
Senorita is the ultimate Aventus clone, giving you the best value for any Aventus clone available and likely to be a staple of your fragrance collection for a long time to come.
Aventus for Her: The Smell-a-Like
Popular Fragrance That Smells Similar To The Designer Scent
Cuir Venitien by David Jourquin
Cuir venitien has plenty of allure and is very affordable. While it's not an Aventus clone, there's still plenty of similarities.
With Bitter orange, and bergamot, it's a bit more fruity as Aventus for Her but, noticeably misses that crisp apple. Instead, Irresistible puts emphasis on citrus and mildly spicy notes at the beginning of the scent.
It still features some of the similarly delectable middle notes being plum, passionfruit and rose in place of succulent peach.
The citrus infused sweetness of bergamot, orange and the hint of plum ape the pineapple and apply quite well integrated into this mouthwatering smell provide a facet of comparability to Aventus for Her. Irresistible also has a similar musky ending that endures through any social occasion you might need to wear it for.
So whilst this isn't an Aventus for Her clone, there's still some parallels and its deluxe smell makes it a worthwhile fragrance buy, especially when it's so cheap! It's rated by a lot of people as a surprising smell alike to Aventus for her.
More Aventus Clones
4

Love in White: The Clone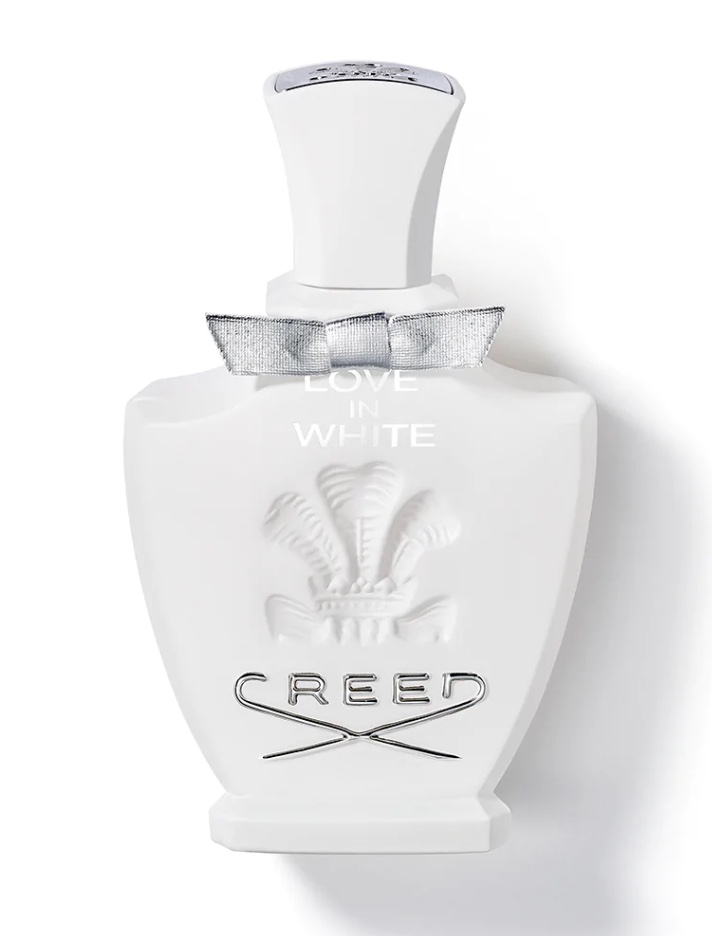 Feminine Fragrance That's Extremely Similar to The Original Perfume
Love W - CopyCat Fragrances
Clone
perfumes for women
that are fresh, feminine and long lasting can be hard to come by. Especially when you're looking to pay a minimal cost for one. You probably also want high quality ingredients to be included in the fragrance's composition which are often accompanied by a hefty price tag.
Love W is an outstanding fragrance, a clone of Love in White, this is a scent that oozes beauty and grace with every spritz. Love W smells highly similar to Love in White and is one of those fragrances that is effortlessly chic and classically feminine.
This gorgeous Eau de Parfum features beautiful bulgarian rose, sweet magnolia, mandarin citrus, warm amber and earthy ambergris. Together, this exquisite ensemble of notes gives a long lasting wear time and will get you compliments from all directions.
If you're looking for one of the best perfume clones of 2022, Love W has it all. With Love W you get the enduring luxurious smell of Love in White at a fraction of the cost, so you can treat yourself to a bottle and plenty of other goodies while you're shopping!
Love in White: The Smell-a-Like
Beautiful Smell That Will Get You Compliments All Day
626 - Divain
This scent isn't a clone of Love in White but has been inspired by it. Fragrances like 626 from Divain which are affordable, smell irresistible and last all day can be hard to come by. You will be able to spray this stunning,
fresh perfume
in the morning and still enjoy it hours later.
626 has a vibrant citrus top note of orange peel and middle notes of iris, daffodil, magnolia bulgarian rose and jasmine. The deep base notes that include woody sandalwood and exotic resinous amber will have everyone around you intrigued as they stand closer to get a better smell of you and those luxurious notes you're wearing.
This is one of those versatile fragrances that's appropriate for any social occasion and would smell good all year round. Last minute summer fragrance anyone?