"It's about the joy of dressing up."
This statement – from the designer himself – accurately sums up the charming mishmash of looks featured at the Marc Jacobs' Spring 2009 collection.
New York Fashion described the **Marc Jacobs **look as: bright colors, oversize prints, layered looks, empire lines, rugby stripes, oversize bows and buttons, and pretty, prom-like party dresses – you get the idea!
We'll allow the designer's work speak for itself. Check out the oh-so-hot ensembles from the Marc Jacobs collection featured at this years New York Fashion Week.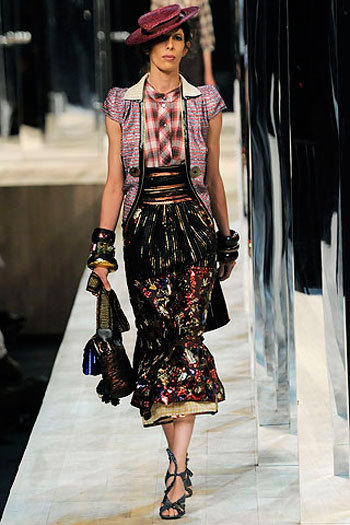 This oh-so-Paris! ensemble comes complete with fab accessories, hat, bracelets, and those really drool-worthy pair of shoes.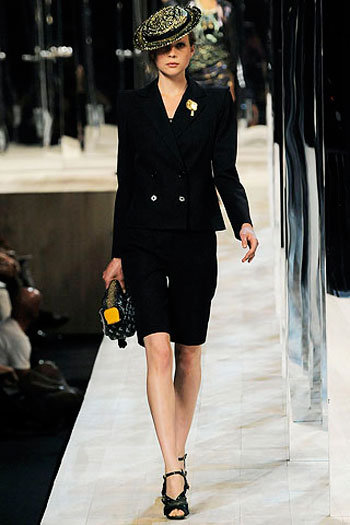 Take power dressing to the next level with this black two-piece business suit.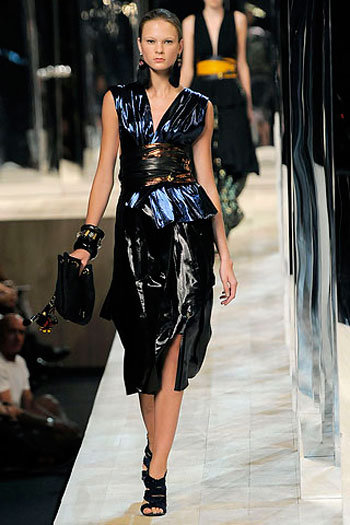 An edgy Marc Jacobs look is something that will make you steal the show at any event that you'll attend. I absolutely love that top!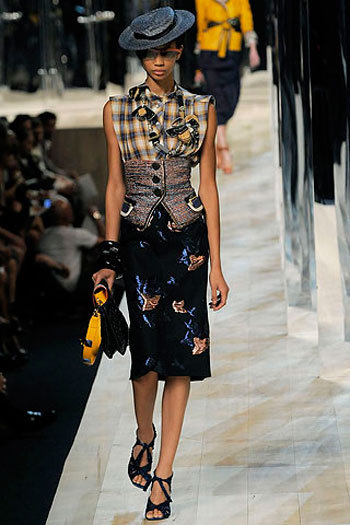 The look's a combo of casual and feminine – and it has all the elements of fall, from the plaid fabric used for the top to the bold print on the skirt. Together, it makes for one, pleasantly fabulous whole!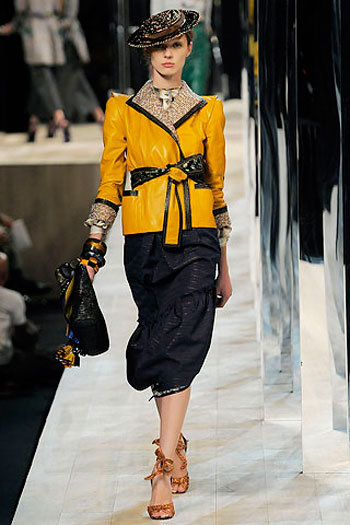 For his spring 2009 collection, super glam is just one of the many ways to describe the outfits created by Marc Jacobs – and this one's no exception.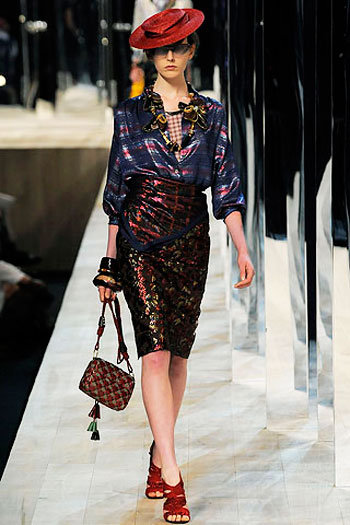 NY Fashion describes Marc Jacobs as America's darling of fashion – and why not? It's outfits like this which makes him the fave designer of women of all ages!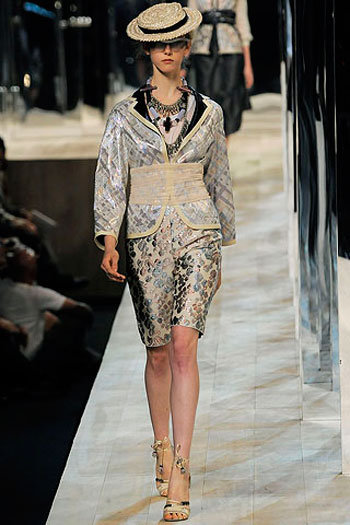 The super layered look is something present in a lot of pieces in his collection – the color and the print of this outfit looks really unique!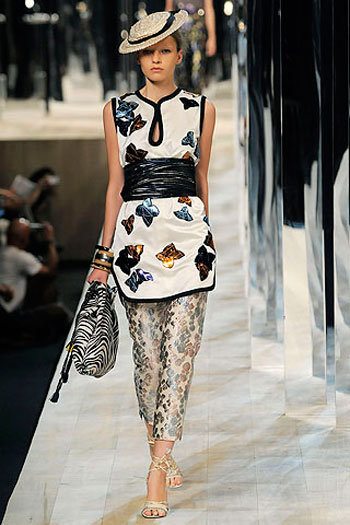 Proving that tops like these should not be worn with leggings – Marc Jacobs sure as hell is making a fashion statement with those pair of pants! And I so love the bag!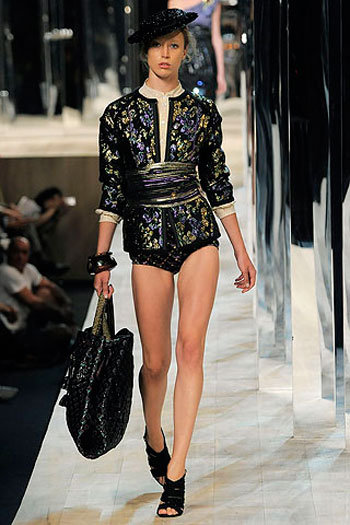 I'm not sure that the no-pants look of this outfit can be pulled off by just anyone – but that Oriental-themed top sure is fab!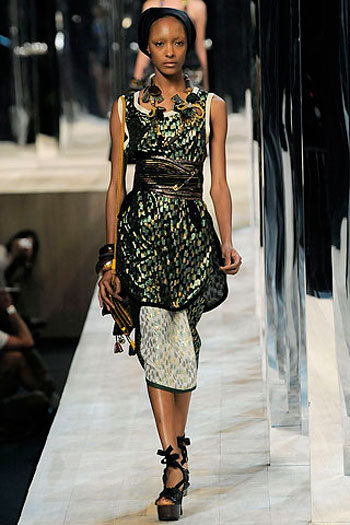 The silhouette of this Marc Jacobs outfit is just a look that you want to imitate!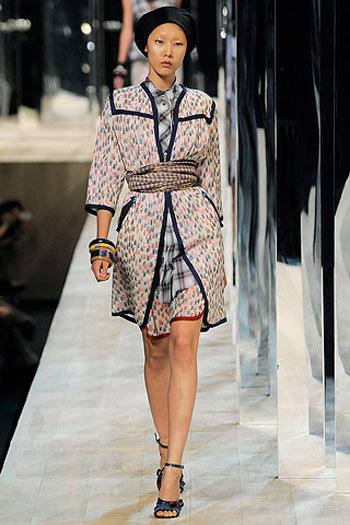 I'm seeing a lot of the waist binders or fabric belts in a lotta his outfits. The plaid theme is interspersed with the outer coat – this casual look is something that almost anybody can get away with.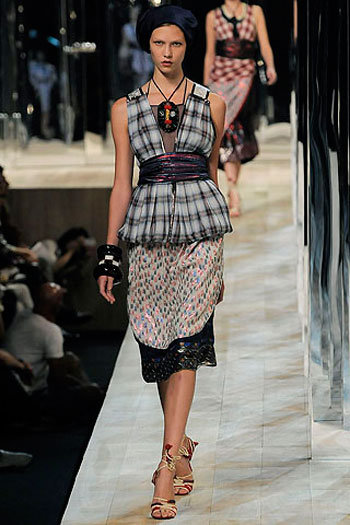 Casual, chic, sorta-country is the best way to describe this ensemble – and the bold accessories add a lot of fun to the outfit.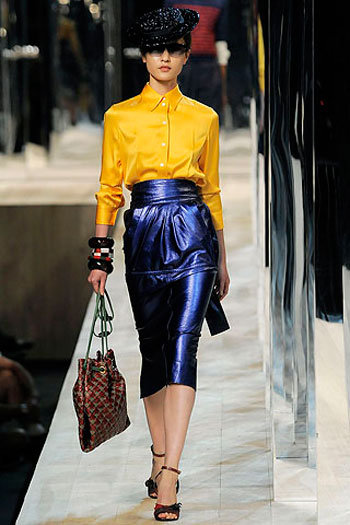 I've never seen the blue-yellow color combo come alive with such marvelous results!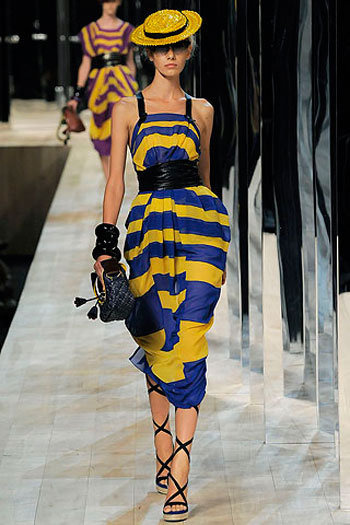 This flowy blue-and-yellow sundress is super chic!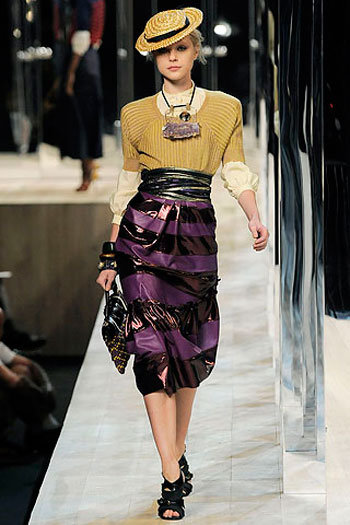 My favorite piece in this ensemble is the truly unique purple and black shimmery skirt.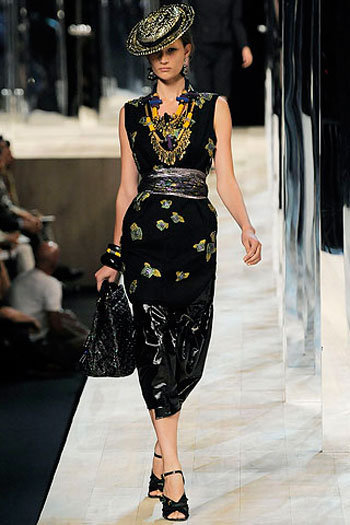 If there's one piece from this collection that I simply gotta have – this is it! I love the cut, the color, the print – everything!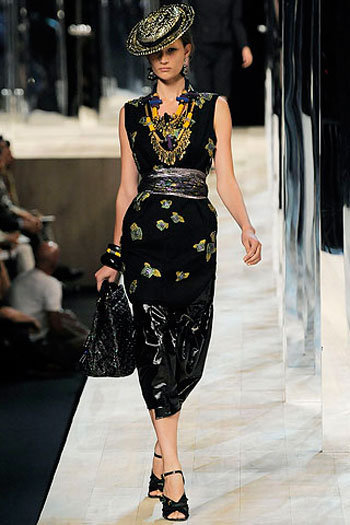 If there's one piece from this collection that I simply gotta have – this is it! I love the cut, the color, the print – everything!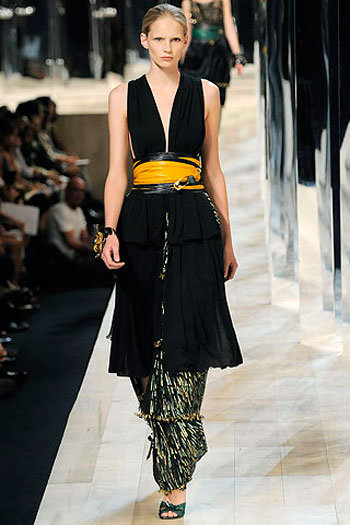 I'm almost out of words that I can only describe this outfit as really, really stylish!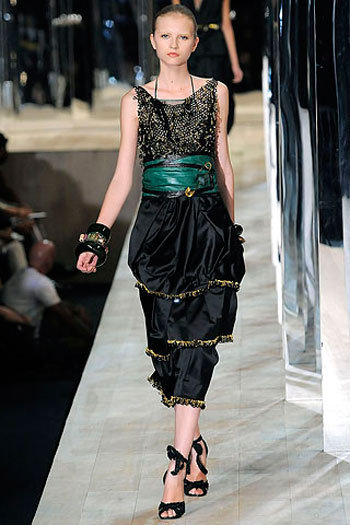 This outfit can be worn as a substitute for your little black dress.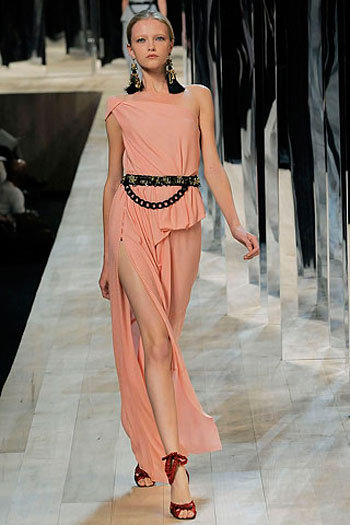 Feel and look like a modern Greek goddess with this creation from Marc Jacobs.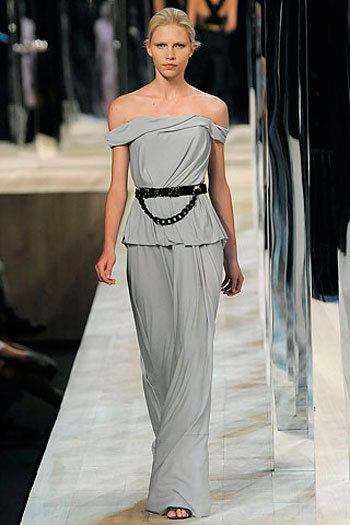 This ultra-chic off-shoulder number will sure make you feel like a six-foot tall model when you're wearing it!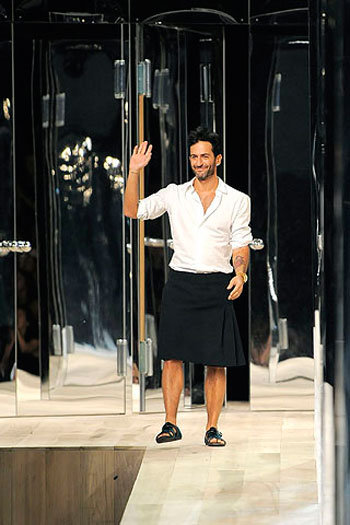 More
---
Comments
Popular
Recent