As every parent knows, baby monitors are always on the list of must-have essentials for every family with a new born baby or a young child. If you are looking for the best baby monitor for your baby or if you are looking for the most useful gift for a family with a newborn, Baby Video Monitor with Split Screen from Paris Rhone is what you are looking for.
Being a mother of 4 myself, I can tell a good baby monitor from a perfect one, and Baby Video Monitor from Paris Rhone is just that - a perfect baby monitor that will meet and exceed all your expectations. Frankly, it's the best product on the market available in 2022-2023.
But let's get into more detail and see what exactly makes this fantastic baby monitor stand out from the rest of the competition:
1

Split Screen Perfect For Larger Families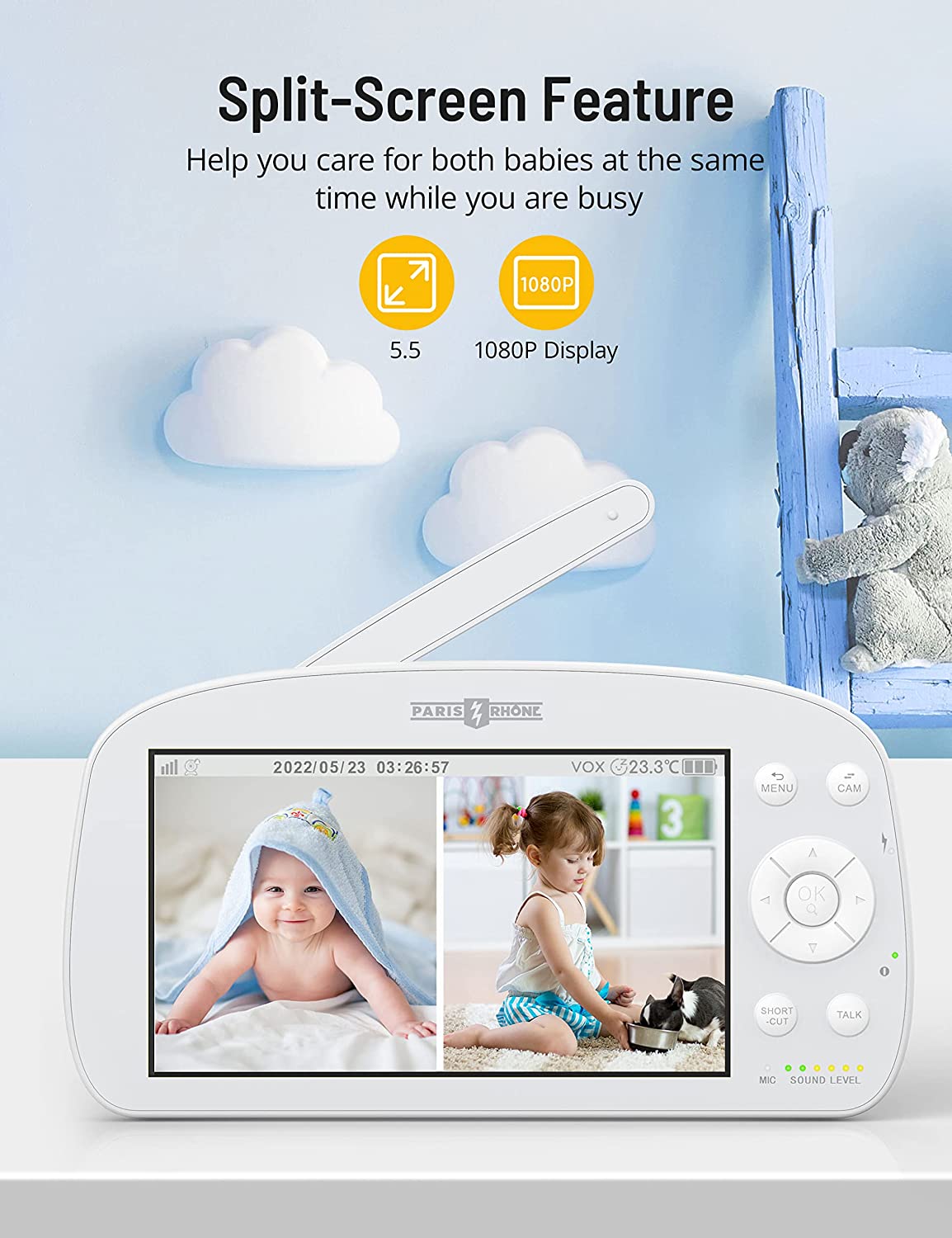 Paris Rhone Baby monitor is the perfect monitor for families with one or more children, in particular for those families, where there is more than one young child that needs supervision. This fantastic video monitor offers a function of a split screen and you can see two rooms or two little ones at the same time, on the same screen, making it a breeze for everyone caring for 2 young children or supervising a young baby and older siblings in the other room by using up to 4 cameras. Functionality, practicality and ease are key descriptions of this amazing product.
2

The Comfort of Separate Display

Over the past 12 years we tested a multitude of baby monitors. The value of monitors with a separate display became evident very early on. Most new parents make the mistake of relying on a camera connected to their phone and using their phone as a display. It's our whole hearted recommendation to not even try, as not only it renders your phone useless for anything else while you are watching your baby, it puts your little one in danger, once you start using other apps and no longer have a clear view of what your young child is doing. Not to mention that your phone will overheat very quickly and the battery will start dying on you before you are through with that mid-night snack. Therefore, we highly recommend Paris Rhone Baby Video Monitor that comes with a separate display that's slightly thicker than your phone, but small and light enough to handle it conveniently with one hand.



Discover the most enchanting halloween costumes for kids in our late selection. We've curated a range of classic, unique, and fun outfits that your little ones will adore. These costumes guarantee a memorable Halloween that's sure to enchant your family and friends alike. Redefine the Halloween experience with these incredible costumes.
3

Complete Privacy and Security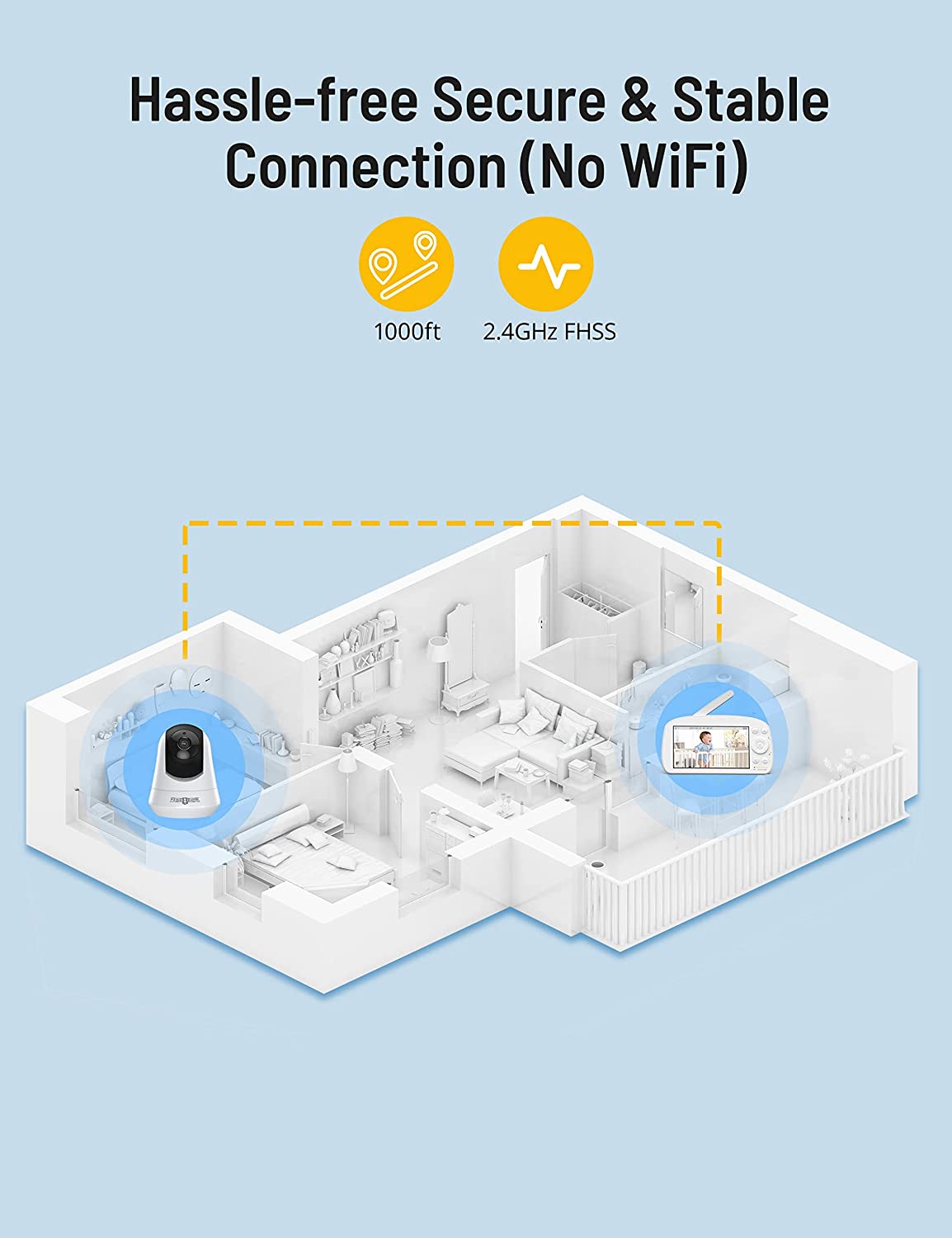 A separate display is not all you are looking for in a perfect baby monitor. Another pitfall of baby monitors without display is that the image and the sounds are transmitted via WiFi or cellular connection, making your video camera available to virtually anyone remotely capable in electronics and hacking. Baby Video Monitor from Paris Rhone, however, offers the most secure and private transmission of signal via a secure internal channel, so that you and your family may rest assured that your home remains private and safe at all times.
4

Long Range of 1000 Feet

Long range capacities of a good baby monitor can never be overestimated. Paris Rhone Baby Video Monitor offers a generous range of 1000 feet which makes it a perfect baby monitor for virtually any house or apartment, leaving the parent connected to the child at any given moment regardless of where they are in their home. A crucial function, in our humble opinion.



Thank you for sharing your thoughts!
Your voice matters to us. Happy reading!
5

Clear Sound and 2 Way Talk Function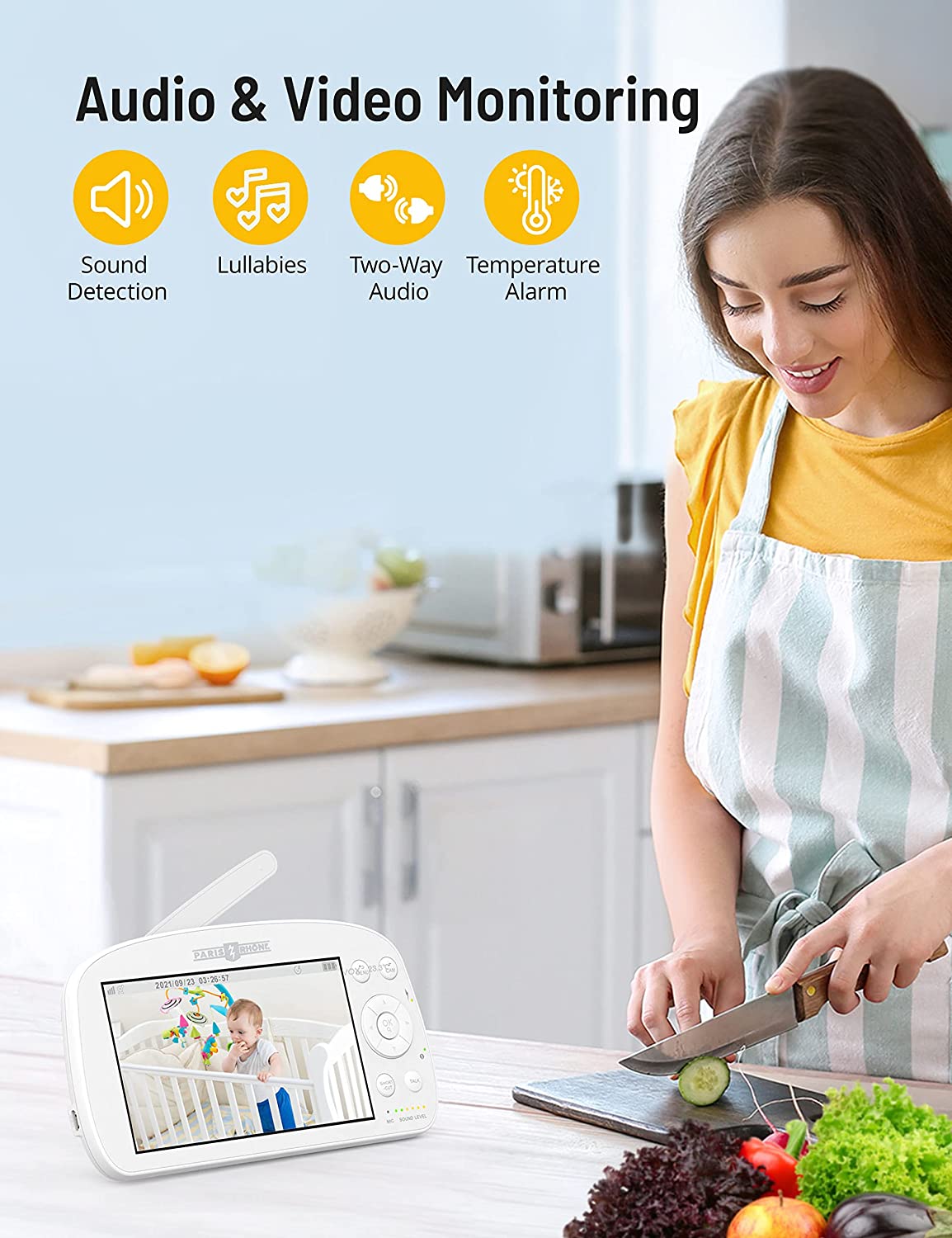 We all remember too well the first baby monitors with the horrific sound quality that would resemble static on black and white TV. Luckily, those days are over, with a baby monitor from Paris Rhone, you get a two way talk function along with the clearest possible sound for you and your baby. It's extremely convenient for older children or young children at night, when they can be reassured by their parent's voice whilst their mommy or daddy are making their way into the nursery.
6

Life Saving Night Time Vision Mode

Night time vision mode is a savior for all first time parents or jumpy mothers of newborns, who simply must see their little one's face at all times, especially at night, to make sure the baby is breathing and sleeping peacefully. At night, the sound detection and the temperature sensor will send a notification immediately, if you little one is up and fussing about.



7

Outstanding Battery Life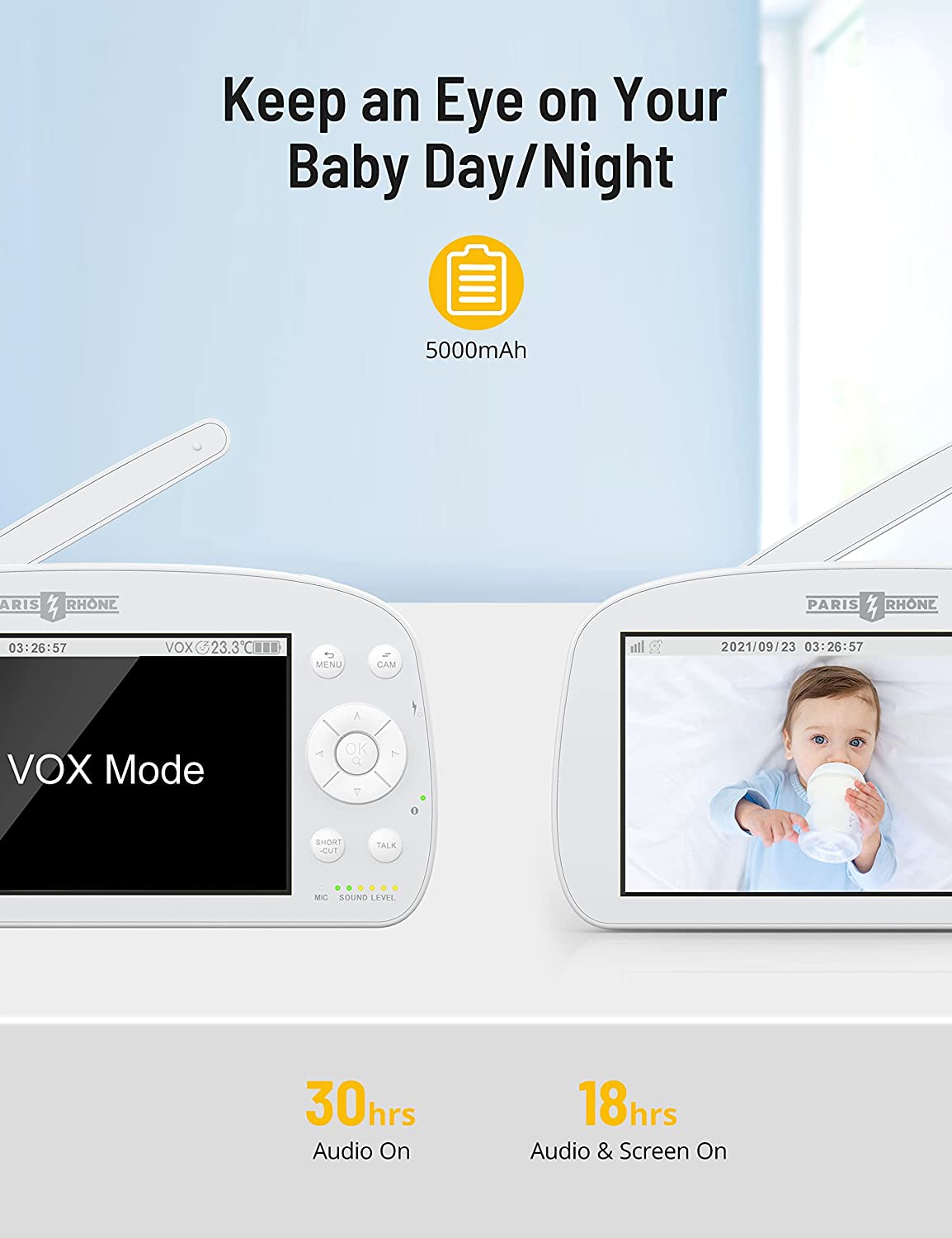 Battery power is key for every gadget we get, and baby monitors are no exception. In comparison to our phones, this particular baby monitor delivers outstanding results, with up to 30 hours of audio only and astonishing 18 hours of video and sound! It's ideal for weekends away - you do not even need to bring the charger.
8

Incredible Value

Price range varies for baby monitors available on the market, but Paris Rhone Baby Video Monitor with Split Screen is by far the best value you can find. Available now for only $179.99 on Amazon, this is the best baby monitor with a separate display, two way talk function and split screen you could possible find today. With free shipping and free returns (but whom are we kidding, who is going to return this beauty), this price point makes Baby Video Monitor by Paris Rhone the best baby monitor on the market of 2022-2023. The only question is: have you ordered yours yet? And if not, what are you waiting for?