Edited by Tania Fedio
We've already had a glimpse of what designer Ralph Lauren has in store for his high fashion fans in a previous post where we featured our top 20 picks from his Spring '09 collection.
But this time, we specified our list to the specific ensembles which matched the African Spring theme.
Check it out, a jungle safari adventure has never looked so fashionable!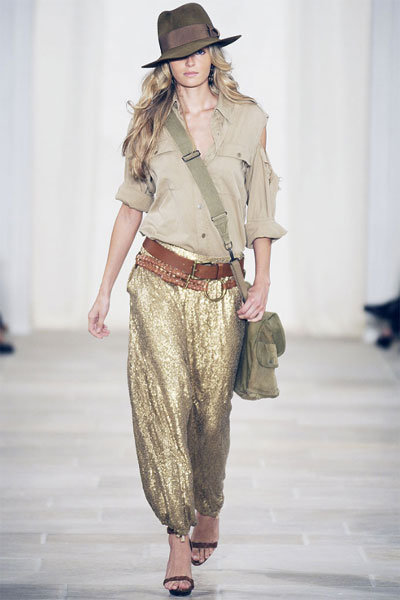 When I searched for what the 80's harem pants looked like – they were definitely unsightly! But the designers have given them a fresher, more modern and prettier look for the runway shows over the course of NY Fashion Week. This gold harem pants is no exception – and when you matched it with the Indiana Jones-esque hat, the low slung belts, the ripped shirt and the messenger bag – the results are just fab!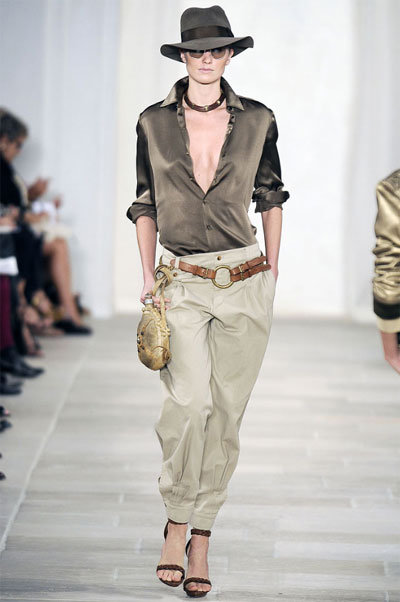 I just love the color of that crisp men's shirt that was given a feminine touch with the help of a liquid-like fabric. The matching pants, shoes, belt and other accessories perfectly blend together.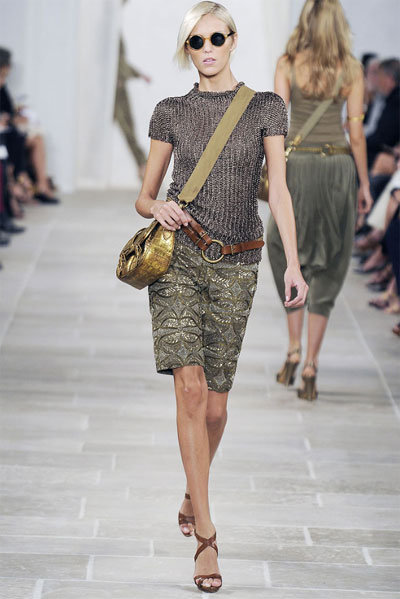 This is probably one of the most casual ensembles that we've seen so far – I just love the combination of the knitted, dark top and those printed shorts!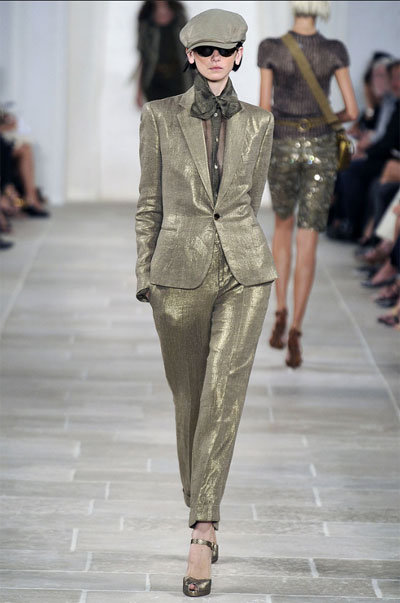 Give an urban touch to power dressing with this shimmering women's suit by Ralph Lauren.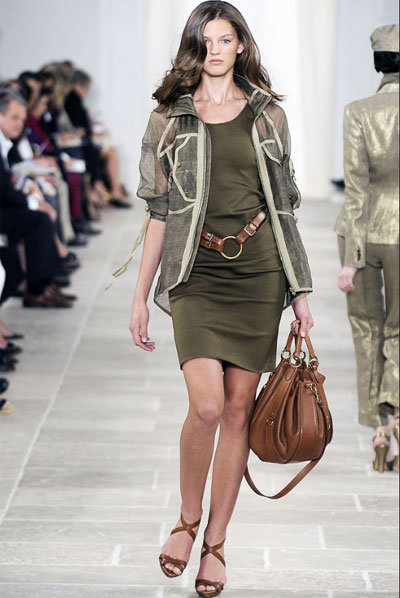 This is my personal fave from the lot – from the dark green dress, the belt to that really unique jacket – the entire ensemble is drool-worthy!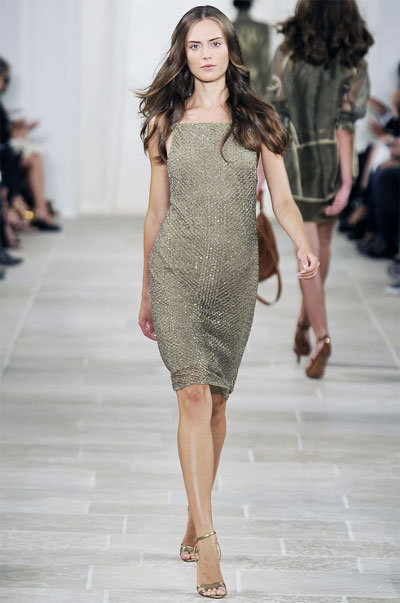 This simple yet elegant dress may not exactly be suitable for a **jungle safari **– but it's definitely a welcome addition to my closet!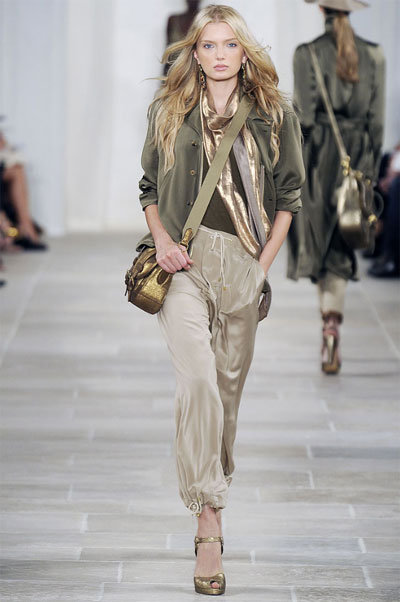 The fabric used in those pair of pants look like liquid silk – and the overall look is urban and sophisticated.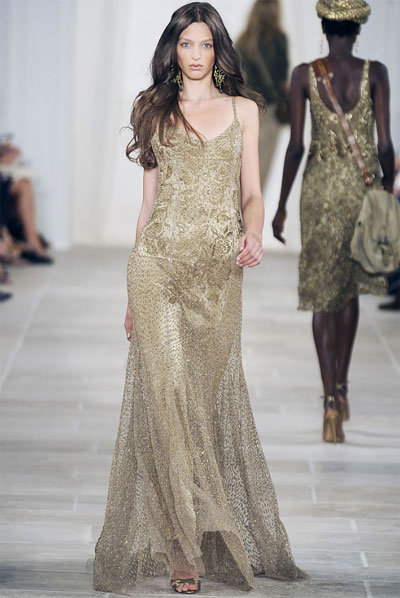 I am absolutely head-over-heels in love with this flowing printed dress that's formal enough to be an evening gown!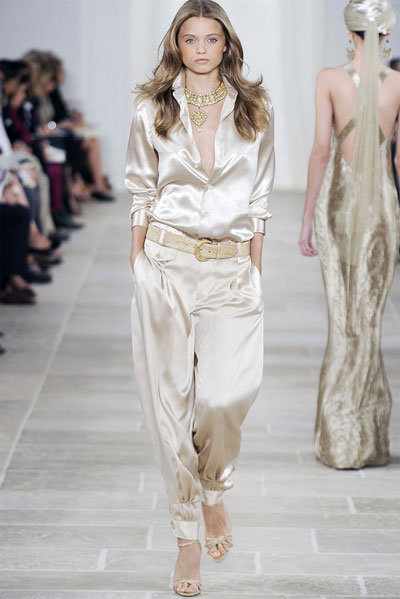 Again, there's that signature Ralph Lauren, crisp-shirt look – and it has never looked more fab when incorporated in an all-white suit!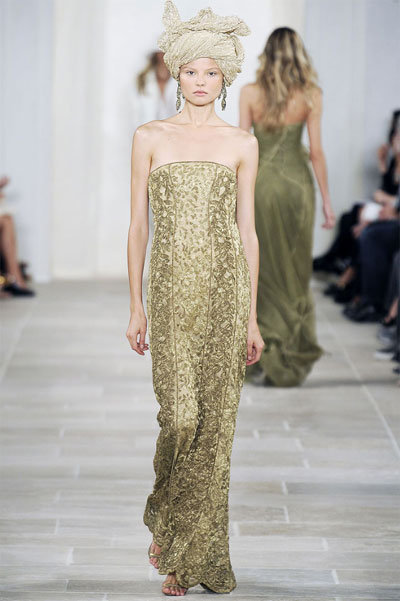 Steal the show at any event that you will attend with this off-shoulder, linear gown by Ralph Lauren.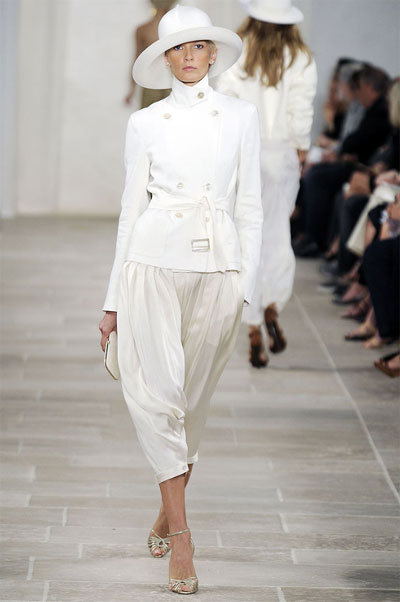 I don't know why – but this all-white outfit reminds me of an old James Bond movie. It's probably the structure of the jacket which has a vintage feel to it.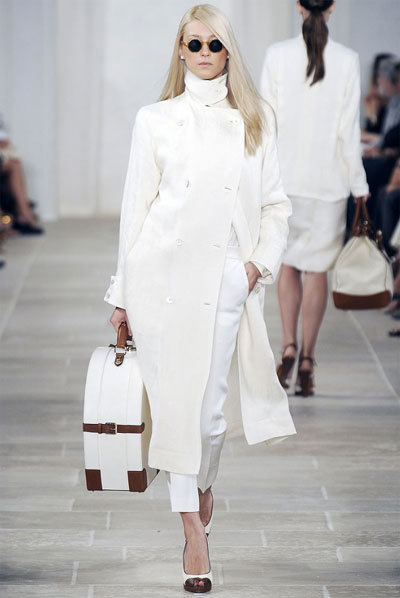 Now this is what I cal high fashion! This all-white ensemble makes the wearer look pristine, chic **and **ultra-sophisticated.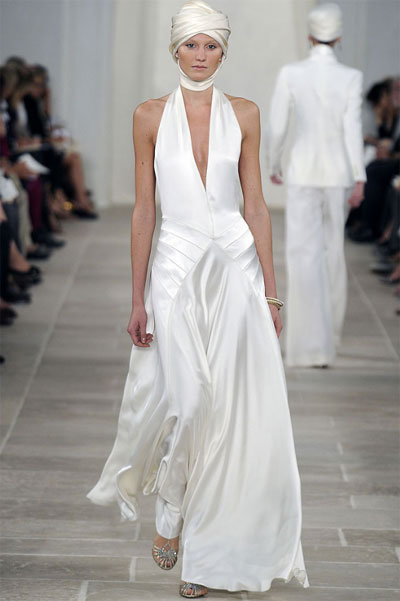 I can't help but sigh at the sheer **femininity **of the silhouette of this white, V-neck dress.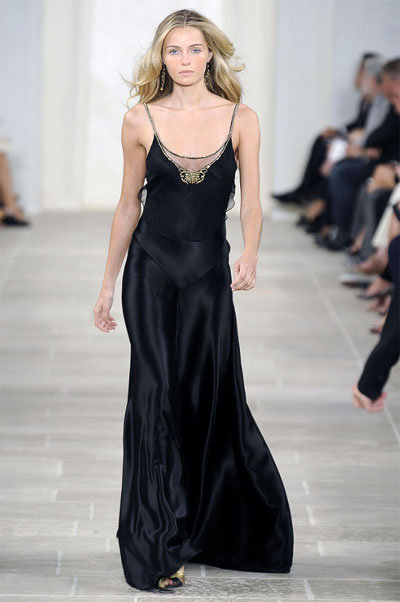 Next, we have this satiny, luxurious black gown with the gold-and-sheer detailing on the chest.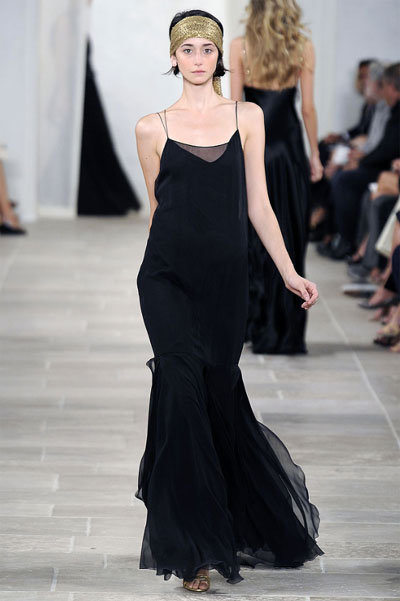 The final item on our list of African Spring inspired clothes fro the Ralph Lauren Spring '09 collection is this simple, flowing black gown with the sheer detailing on the chest.
Photo Credit: Style.com
---
Comments
Popular
Related
Recent