Ballet dancing amazes us with its elegant and gracious moves. When admiring this art, we aren't aware of the challenges behind it. Abbi Johnson is a talented ballet dancer from London, UK. She started as an aspiring junior dancer winning numerous national ballet awards. This dancer participated in prestigious and competitive youth ballet companies like the UK's National Youth Ballet and London Children's Ballet. At the age of 16, she was awarded a scholarship for the Joffrey Ballet School in New York City, one step toward pursuing a career as a ballerina. She graduated in May 2022 and started an apprenticeship at Ajkun Ballet Theatre. Now, she has been promoted to Company Artist.
Being a ballerina has many challenges, as it can be physically and mentally exhausting. On top of that, ballerinas need to look perfect on stage. Abbi Johnson shares her professional tips on how to keep great looks and well-being.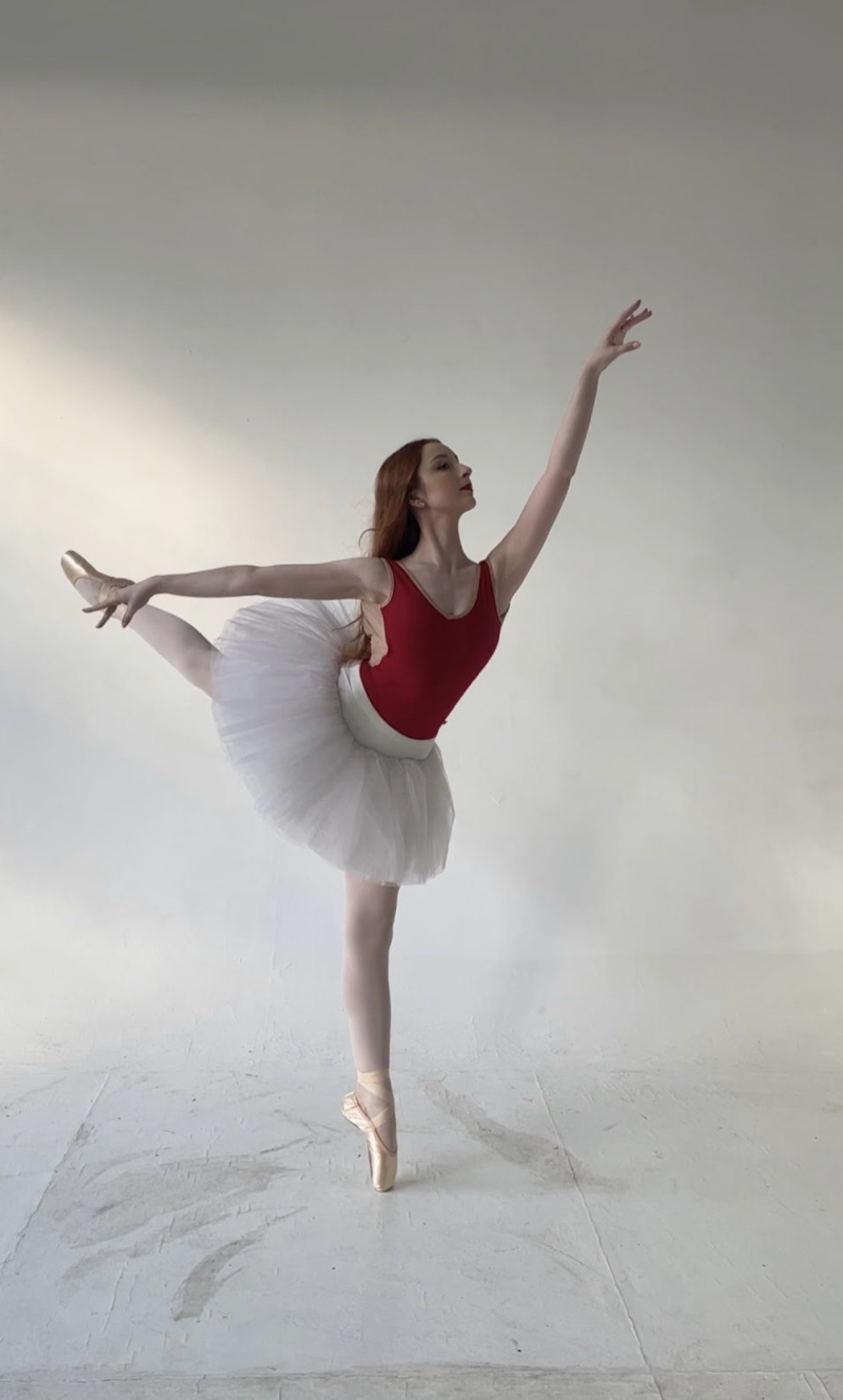 1

Food choices

A full-time ballerina often experiences injury, fainting, and muscle soreness due to physical stress. Fueling with nutrient-rich foods is the best way to combat the effects on physical health. Dancers need more food intake than average, but the food choices matter too. Bypass the fatty, fried foods and instead go for unrefined food choices. Avoid foods that don't provide nutrients for your body. Instead of strict diets, go for a simple, sustainable regimen for your lifestyle. Abbi shares that her secret trick for maintaining healthy habits is always having healthy food readily available in your home or bag.
2

Injury prevention

Injuries are one of the drawbacks of being a ballerina. A physical therapist helped Abbi achieve the desired results through weekly sessions. Also, she attends pilates sessions for core strength and flexibility. Even if you aren't a dancer, maintaining your physical health with regular practice is a great choice. Maintaining excellent physical health helps you in your career and life in the future. Avoid extremes that cause body trauma, such as sitting all day but instead take time to stretch the body and for self care.
Planning a special gift for your friend's monumental 21st birthday? Well, you're at the right place! Here, we've curated some outstanding 21st birthday gift ideas that will absolutely make her day. From trendy accessories to personalized keepsakes, there's something to suit everyones taste and style.
3

Focus on your journey

With every award and accolade, her confidence grew significantly. It was the moment when Abbi got accepted to the renowned Joffrey Ballet School in New York when she realized she was responsible for her own story. Starting a new life alone in a big city wasn't easy for a 16-year-old student. Therefore, Abbi realized that focusing on her journey is the road to success. Even though her family was far away, she managed to challenge her life for the better. The perceived success of peers doesn't have to be a benchmark for your success. These things can distract and defocus you on your journey.

The senior year at the Joffrey Ballet School was hectic for Abbi. She participated in many auditions held by ballet companies. She aimed to get enough audition experience to help her land her dream job. She confirms this step is essential for any career. In addition, developing creativity and thinking independently is vital if you wish to become an artist.

Abbi performs in "Sleeping Beauty," produced by Ajkun. This is her dream soloist role, playing the Crystal Fountain Fairy. The fairy gives the gift of purity and honesty, sincerity, and integrity to baby Aurora from Sleeping Beauty. This role is the most memorable in ballet but also challenging for the dancer. The tickets are available at https://feverup.com/m/72687?event_source=similar_plan.